Helping young entrepreneurs to protect the environment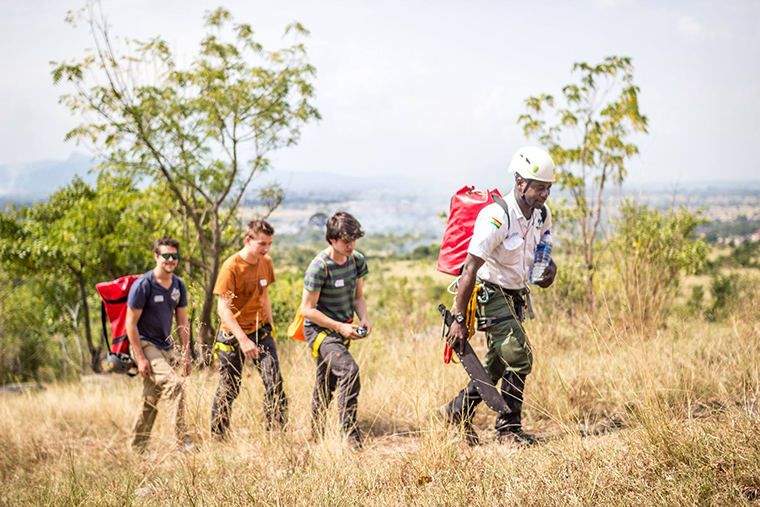 "Environmental degradation costs Ghana 10%, or $1.2 billion, of its annual GDP due to a lack of collective responsibility and greater environmental consciousness among young Ghanaians," says JayJay Segbefia, an advocate for ecotourism and participant in the Mandela Washington Fellowship for Young African Leaders.
Segbefia says ecotourism is a sustainable way to address these challenges by promoting the development of natural resource management while strengthening local communities. The United Nations World Tourism Organization predicts that over the next two decades, global spending on ecotourism will increase at a higher rate than the tourism industry as a whole.
"In order to prevent environmental degradation, ecosystem decline and the loss of biodiversity, Africa can make a significant contribution by promoting ecotourism services to secure a greener and more prosperous future for the continent," said Segbefia.
So in 2013 he founded BraveHearts Expeditions, an outdoor adventure and ecotourism business in Ghana, to address this need. Since participating in the Fellowship in 2014, the value of his company increased 25 times its original worth.
Combining business leadership and environmental stewardship
As general partner at BraveHearts Expeditions, Segbefia leads expeditions through experiential learning activities, which target tourists, schools, private organizations, and youth. The expeditions provide economic, social, and environmental incentives for local communities to end environmental degradation and prevent biodiversity loss.
His business won the 2013 StartUp Cup Ghana Business Model Competition, where he was also honored with the Ghana Angel Investor Network's Most Promising Entrepreneur 2013 Award.
My company was worth $12,000 before the Fellowship, and as of April, we're worth $300,000.
Segbefia credits the opportunities and skills he gained during his time in the Fellowship for expanding his business.
"My biggest takeaway from the Fellowship was learning the importance of expanding my horizons and applying the lessons I learned during my time in the US as part of the Business and Entrepreneurship track at Dartmouth College," says Segbefia. "My company was worth $12,000 before the Fellowship, and as of April, we're worth $300,000."
In 2015, Segbefia was invited to present at the Ecotourism and Sustainable Tourism Conference in Ecuador. With support from USAID and IREX, he presented on how to generate sustainable economic opportunities from Africa's outdoor tourism industry. At the conference, Segbefia met representatives from Dutchman Bikes, a company that runs biking expeditions in Ecuador. They subsequently traveled to Ghana to consult with Segbefia on the development of biking services, and helped him map his first commercial biking expedition, which launched in February.
Impressed with Segbefia's presentation at the conference, eco-lodge operators also invited him to provide training in leadership and team building to their tour guides in the Amazon.
Empowering the next generation of environmental leaders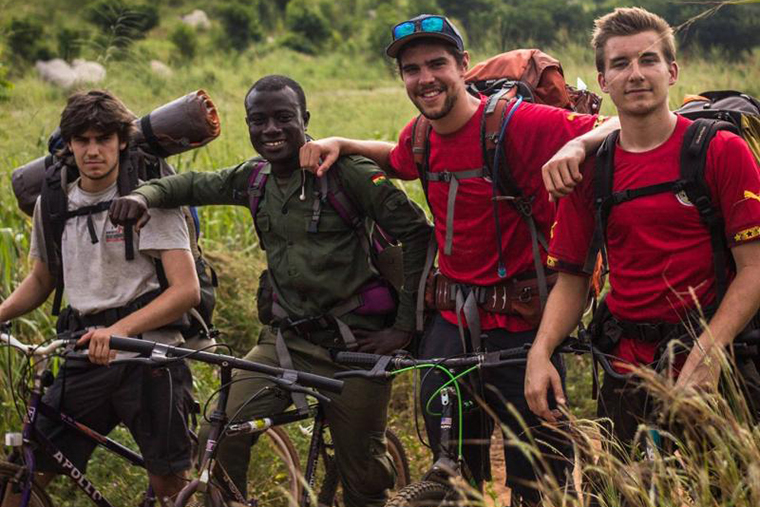 Currently, Segbefia is working on establishing a program on outdoor education at Ashesi University in Accra. His goal is to help youth understand the importance of environmental conservation in rural Ghana, and provide students with academic and course credits in risk management and environmental ethics. If Segbefia is successful, Ashesi University would be the first university in West Africa to provide students with credits towards environmental action and engagement.
"My time at Dartmouth and moreover, my internship with the National Outdoor Leadership School in Wyoming, through the Fellowship, exposed me to the importance of working with students and ensuring they form a positive association with the environment," says Segbefia. "These students will be tomorrow's leaders in business and government, so it is critical for me to help youth understand the importance of preserving their ecosystems."
Segbefia credits the Fellowship with providing him a platform to share his experiences, raise the profile of his work, and collaborate with a network of young African leaders who are eager to help secure a greener, more sustainable future for Ghana and the continent.
The Mandela Washington Fellowship is sponsored by the U.S. Department of State with funding provided by the U.S. Government and administered by IREX. For more information on President Obama's Young African Leaders Initiative (YALI), please visit mandelawashingtonfellowship.state.gov.