Helping families protect children from too much screen time during the pandemic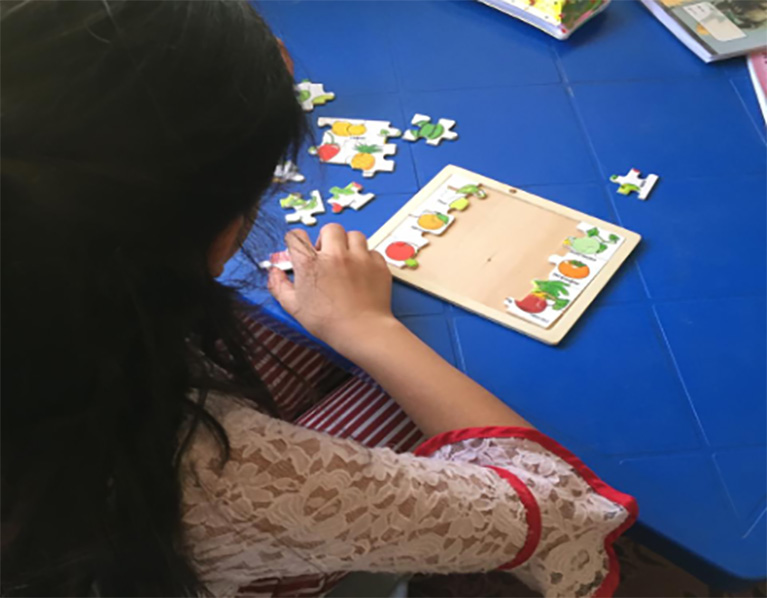 Even before the pandemic, childhood development experts advised limiting how much time children spend with electronic devices. In Jordan, the Digital Age Kids initiative raised awareness of the negative effects of too much screen time and worked with parents to help children achieve a healthy balance of online and offline learning—issues that are especially important during a time of lockdowns and remote learning.
Digital Age Kids is a youth-led initiative developed through the Tafakkar (Think) project. The project teaches young people skills for active citizenship, critical thinking, and design thinking, then supports participants as they design and implement community initiatives like Digital Age Kids.
Tafakkar is funded by the Netherlands Ministry of Foreign Affairs and implemented by IREX in partnership with the Jordanian Hashemite Fund for Human Development (JOHUD) in Ma'an and the Creativity Club in Karak.
Connecting parents to practical advice and support
Parents have borne much of the responsibility for facilitating their children's distance education during the pandemic.
After a Tafakkar training session hosted a behavioral pediatrician to talk about the effect of electronic devices on children, a group of participants decided to address the issue in their communities. They began by listening to parents and kids between 8 and 16 years old. They observed that many parents were not aware of the issue and did not know how to protect their children from spending too much time on electronic device.
Khadija Abu Rhaim is a mother of three children—Juory (9), Joud (7), and Omar (6)—from the Governorate of Ma'an in Jordan. She noticed that her children were having trouble with learning during the three-month lockdown in Jordan.
"I noticed that my three children were distracted," she said, "but I didn't think that they needed to be diagnosed at this early age."
Abu Rhaim saw an announcement for Digital Age Kids on the Jordanian Hashemite Fund for Human Development's Facebook page. Digital Age Kids was hosting a series of sessions on Google Meet to help parents of young children navigate the challenges of parenting in the digital age. When she decided to participate in the sessions, she did not know that they would make such a difference in her life.
Through online meetings, Digital Age Kids connected more than 100 attendees to consultants and experts in childhood development. The speakers discussed the effect of smartphones on children and the risks of addiction to electronic devices. They described healthier alternatives to smartphones, taught parents how to recognize signs of addiction, discussed bullying and cyberbullying, and answered parents' questions.
"I did not know that what was happening with my children... due to their addiction to electronic devices," Abu Rhaim reflected. "My children spent between 6 and 8 hours watching TV and playing on electronic devices."
Empowering parents and their children through one-on-one support
She decided to share her story during one session. The specialist, Dr. Amjad Shawish, set up an appointment for her children. He observed that they were struggling with distraction and lack of focus. He diagnosed Omar with Bradyphasia, abnormal slowness of speech.
Dr. Shawish started education sessions at his center. "Most of the parents I work with do not realize how dangerous it is for their children to spend a long time on the internet, and this is what happened with Khadija," he said. He gave her guidance for reducing the number of hours that her children spend on the internet. He also invited her children to attend two sessions to stimulate learning.
Abu Rhaim feels proud of her children's progress and her own role in helping them succeed. "My children are responding and learning in the sessions," she said. "Now they are spending one hour a day on the internet watching useful and educational content.... With the help of the initiative and the specialists, I managed to solve the problem before it got worse."