Africa's young ambassadors: The movement for democracy in the Gambia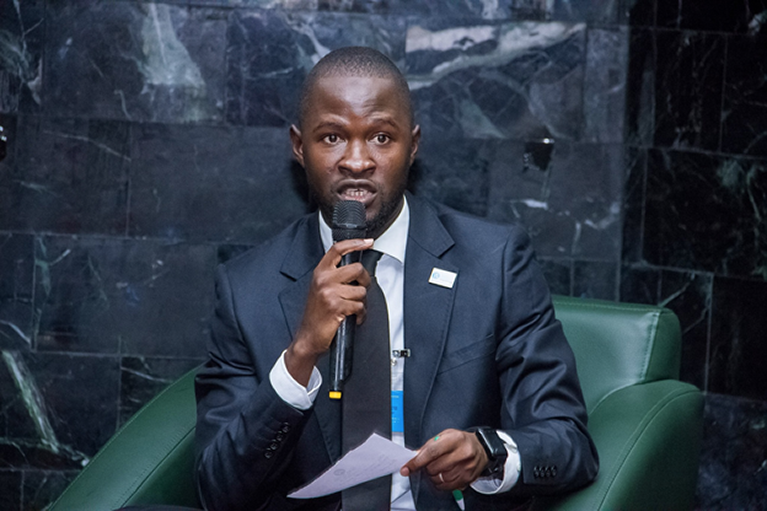 This article was originally published by USGLC.
With almost 60% of Gambians under the age of 25, a new generation of young leaders is on the verge of becoming a potent force in determining the direction of their country. 
For over two decades, President Yahya Jammeh ruled the Gambia with an iron fist, cracking down on press freedom and jailing political dissidents. In the December 2016 presidential election, Jammeh was defeated by Adama Barrow, a property developer who garnered more than 45 percent of the vote by bringing together opposition parties in an unprecedented coalition. Earlier this year, the government released close to 100 "Jammeh era" prisoners, signaling a new chapter in the country's history. 
Many attributed this successful transition of power to the role neighboring countries played in banding together against Jammeh. At IREX, we also saw a movement of youth, who met as part of an international exchange program, coming together to fight for the future of the Gambia. The United States' investment in these exchange programs and initiatives is critical for cultivating a generation of young leaders who advocate for good governance.
Supporting youth on the front lines of peace 
Alieu Jallow, a young entrepreneur in Banjul, is part of this new generation.
Jallow credits his time at Northwestern University as part of YALI's flagship initiative, the Mandela Washington Fellowship, for exposing him to the important role citizen engagement plays in sustaining and strengthening American democracy.
Committed to ensuring a successful transition of power and responsibilities after the Gambian election, he led a delegation of eight young Gambians he met as part of the Young African Leaders Initiative (YALI) to meet with newly elected President Barrow. During their meeting, Jallow and his colleagues reminded Barrow not to lose sight of the issues affecting youth throughout the country and asked him to remain committed to democratic values.
"During the political impasse, we saw the need to add our voice to the call for a peaceful transfer of power," Jallow says. "We need to remind incoming leaders not to lose track of the important issues to build a new Gambia."
The president agreed to sign a commitment, drafted by Jallow, which stated that he will work to "enhance public institutions to inspire positive dialogue between youth and government, respect the voice of the people, and adhere to the rule of law." Jallow and the other young leaders plan to meet with the president again to discuss the administration's progress on the commitments he made.
Along with these young Gambian leaders, Jallow cofounded the Peace Project, inspired by the #GambiaHasDecided movement. The goal of the Peace Project is to organize youth and ensure that they continue to lobby elected leaders to secure their commitment to good governance, peace, and stability. Jallow believes that initiatives like this will help instill the values of civic engagement and democracy among youth and reinforce the gains that the country has made during the transition period.
The Peace Project is just one of many emerging youth initiatives that underscores a growing movement of young leaders taking the reins, committed to cementing a democratic future for their country. According to Jallow, "Access to a network of young leaders within the Gambia and across sub-Saharan Africa only adds momentum to the movement of youth in Africa." 
Creating ambassadors for good governance
Launched in 2014, the Mandela Washington Fellowship brings up to 1,000 young African civic, business, and community leaders to the US for six weeks of academic coursework, leadership training, and networking at US colleges and universities. The current Fellowship has a network of 2,000 Fellows from 49 countries across sub-Saharan Africa, with another 1,000 Fellows arriving in the US this summer.
During his time in the US, Jallow met with civic leaders and public servants who emphasized the importance of sacrifice in leadership, and stressed how organizing as a collective is more powerful than working as an individual. These meetings inspired Jallow to take a more proactive role upon his return home.
"The opportunity to participate in the Fellowship was not just an experience, but an important lesson in leadership," Jallow says. "I understand that as a young ambassador, I carry the torch for Gambia's future and a platform to influence policies in my country."
Ultimately, youth who participate in US government-sponsored exchange programs such as the Fellowship are empowered to become ambassadors for good governance—advancing democracy in countries undergoing political transitions, like the Gambia. With access to a vast network of program alumni across a country or even a continent, these young ambassadors can tap into tools, guidance, and resources to help them fight for good governance, human rights, and rule of law.
US international affairs programs such as YALI, which support youth like Jallow who advocate for peace, democracy, and good governance, is critical to America's interests in achieving a more stable, peaceful, and prosperous world— reflecting the best of US democratic and moral values.
The Mandela Washington Fellowship is sponsored by the U.S. Department of State with funding provided by the U.S. Government and administered by IREX. For more information on the Young African Leaders Initiative (YALI), please visit mandelawashingtonfellowship.state.gov.