Quick Facts
IREX has improved and established 60 local, library-based communication platforms for hosting information-sharing events and relevant conversations in participating communities and empowered local civil society and libraries as effective connectors and communicators of local developments related to decentralization reform.
To support long-term collaborative relationships between citizens and newly elected self-governing local authorities, IREX has fostered the establishment of 60 new Community Reform Groups in 15 oblasts of Ukraine, many of whom have been able to effectively work with their elected officials on citizen-driven initiatives to solve local problems in their communities.
IREX has trained 348 press officers in effective skills for communication with media outlets and equipped them with knowledge on how to create and share engaging informational posts about success stories in local decentralization efforts.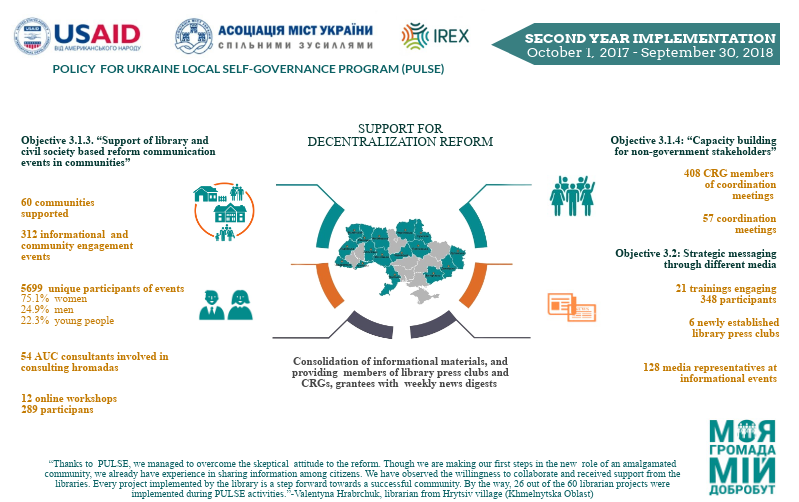 It was very interesting and useful to learn about budget allocation in general and participatory budget as part of hromada's budget where everything depends on a hromada's choice. I.R. Zapotichna, Merchant, Village of Tarnavytsia (Lviv Oblast)