YLAI Fellowship Partner Opportunities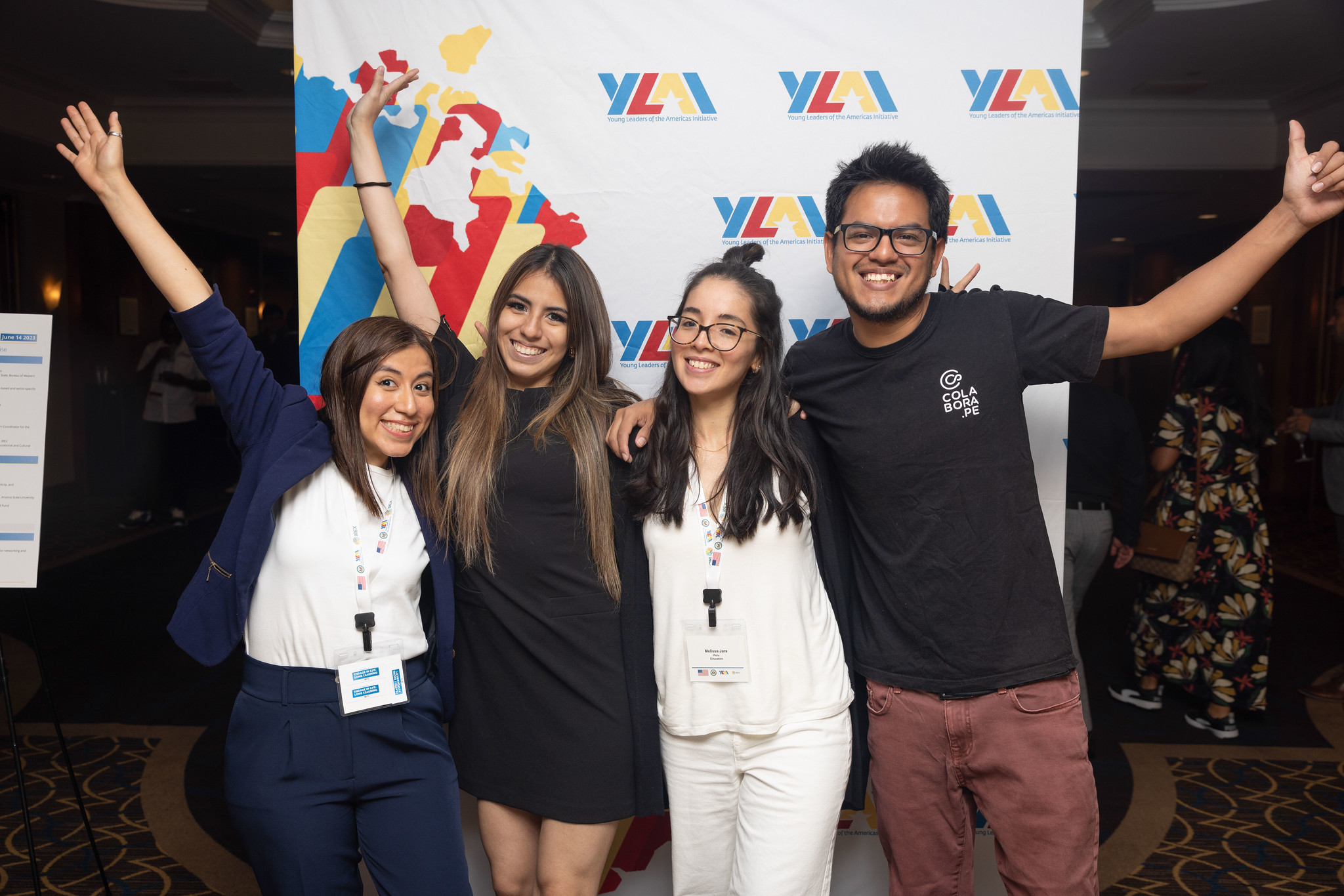 The Young Leaders of the Americas Initiative (YLAI) Fellowship Program is seeking partners across the United States. 
Click here to submit an FPO Interest Form 
YLAI Fellows are innovative, mid-career entrepreneurs and business leaders from 37 countries across Latin America, the Caribbean, and Canada. Each year, 280 finalists are competitively selected from nearly 2,000 applicants to participate in this fellowship. During the summer, YLAI Fellows complete one-month substantive and collaborative placements at businesses and organizations across the United States to grow their networks, business expertise, and leadership skills.
If you're interested in creating international business ties by joining an active and diverse network of over 1,500 current and former YLAI Fellows across the Americas and over 1,100 U.S.-based partners, check out YLAI's partnership opportunities below!  
Partnership Opportunities
Welcome a fellow at your organization as a Fellowship Placement Organization:

Partner with a fellow who will substantively contribute to your organization during a month-long professional collaboration for

32

hours per week between

March 11 – April 4, 2024.

Through this experience, both YLAI Fellows and

Fellowship Placement Organizations (FPOs)

will mutually learn and share expertise, build their networks, and lay a foundation for lasting collaboration. IREX is seeking companies, small and medium-sized businesses, start-ups, incubators, accelerators, non-profits, and community organizations across many industries that are passionate about cross-cultural idea exchange.

Promote cultural understanding as a Cohort Ambassador:

Support the experiential learning and cultural awareness about your city by hosting meaningful experiences for fellows and Americans to meet.

Engage with fellows as a guest speaker:

Share your knowledge and inspire fellows by leading an in-person session or virtual training in your area of expertise.

Sponsor large networking events:

Support and engage in the Closing Forum as a sponsor, contribute expertise to skills building sessions, or speak on a panel. Sponsors receive exposure to 280 fellows and organizations supporting economic development across the region.

Help recruit and select fellows:

Share the YLAI Fellowship application with your networks in Mid-

2024

 to help us reach entrepreneurs across the Americas and/or serve on the Selection Committee to review applications and interviews of potential fellows. 
Why partner with IREX? 
Connect with innovative entrepreneurs: YLAI fellows are midcareer business professionals in their sectors and countries, who are motivated to contribute to and learn from U.S. businesses and organizations. IREX evaluates applicants through a robust selection process to ensure that leaders have several years of professional business experience and are poised to actively contribute to their host organizations.
Expand your professional network and business opportunities in Latin America, the Caribbean, and Canada: Partnering with and mentoring a YLAI Fellow often leads to new contacts and long-term international collaboration. Fellowship Placement Organizations may also apply to participate in a fully funded Outbound Exchange after the U.S. fellowship, where they will visit their fellow in their home country to collaborate on a business project.
Gain diverse perspectives and relevant expertise: Fellowship Placement Organizations benefit from leaders with diverse experiences and cultural backgrounds who bring a fresh perspective and expertise that meets their organization's needs. *
Enhance your organization's visibility: Outstanding Fellowship Placement Organizations receive free promotion through IREX to a network of over 1,100 U.S.-based organizations and over 1,500 business leaders throughout the Americas.
Contribute to the region's economic development: Your expertise, ideas, and time builds the fellows' ability to address pressing business challenges and introduces them to new trade and investment opportunities.
No cost: IREX sponsors leaders' visas and English language testing, provides complete financial support, and monitors and supports the business leaders' activities throughout the duration of the program.
Fellowship Placement Organization Responsibilities
Designate a Primary Placement Partner: Fellowship Placement Organizations will designate a full-time, high-level staff member to collaborate closely with their fellow. This individual should be excited to help expand the fellows' business skills and support their development as business and social leaders. Ideal Placement Partners are excited to connect for continued partnership even after the fellowship ends.
Prepare to welcome your fellow: Prior to their fellows' arrival, host partners will participate in an interactive in-person orientation along with other host partners in their city. They will also connect with their fellow pre-arrival to complete a collaboration plan, and should identify a suitable workspace for their fellow.
Share knowledge and collaborate: Fellowship Placement Organizations should be prepared to share their experiences and knowledge to help their fellow achieve their learning goals during the four-week placement. Placement Partners will complete check-in meetings with their fellow at least twice per week to discuss progress on their collaboration plan and provide guidance as necessary. Ideal Fellowship Placement Organizations will be interested in continued collaboration with their fellow after the end of the placement.
Foster networking opportunities: Fellowship Placement Organizations should be excited to facilitate their fellow's experiential learning and foster networking opportunities within their business sector and throughout the host city.
YLAI Fellows' Countries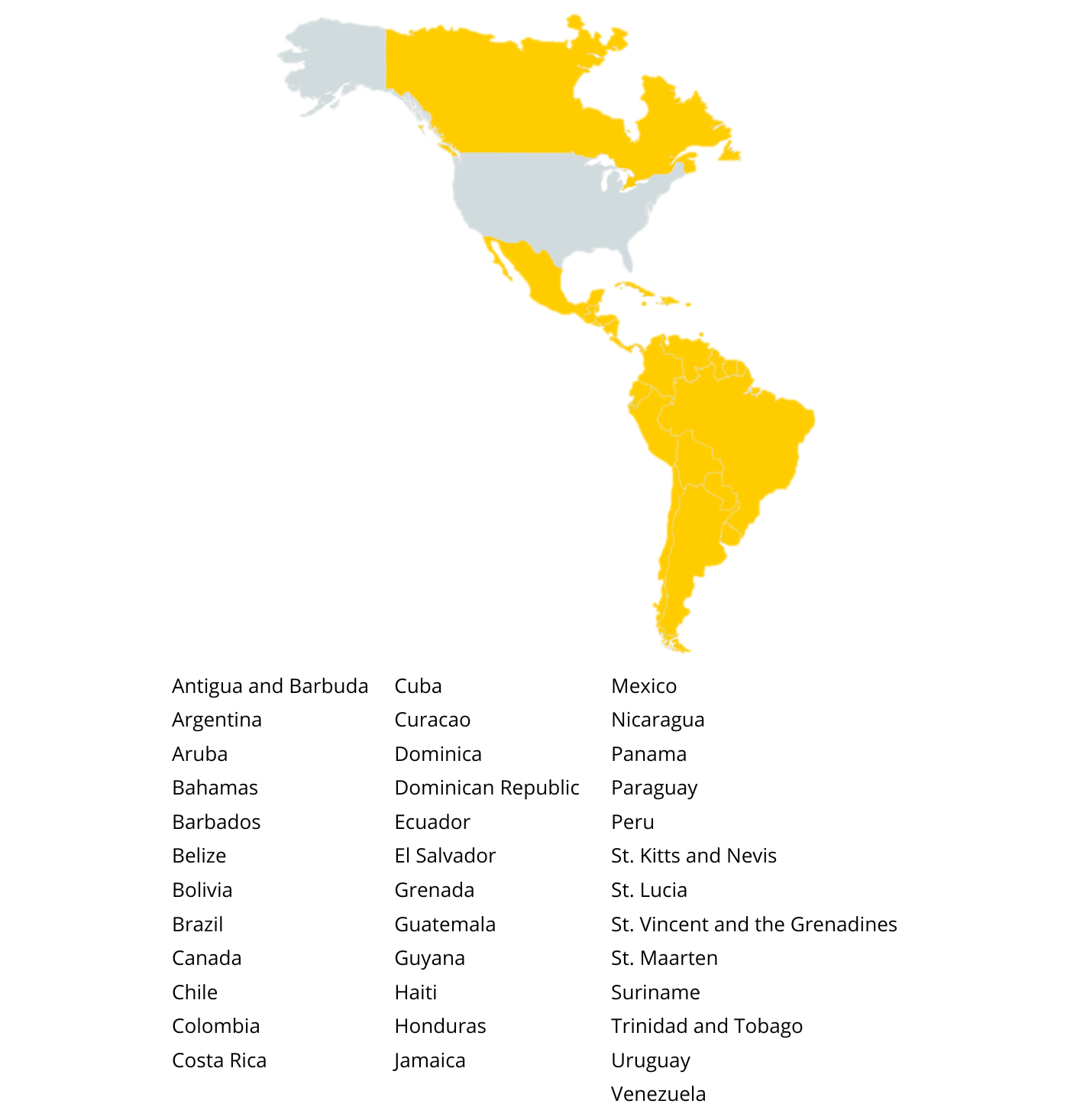 U.S. Partner Cities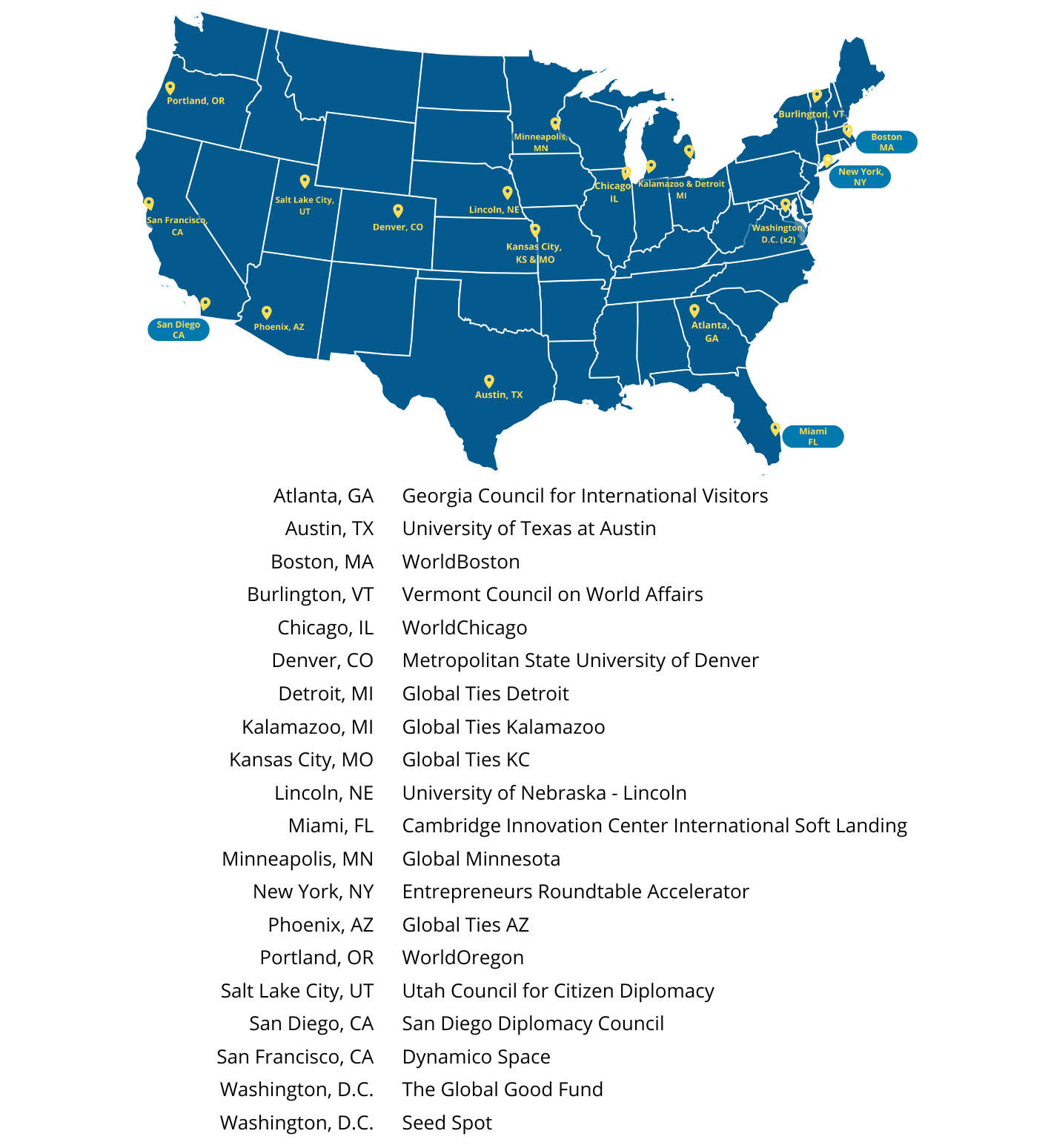 Contact 
To learn more about partner opportunities, please send an email to YLAIFellowship@IREX.org. If you are interested in partnering with a YLAI Fellow in the upcoming cycle of 2024 as a Fellowship Placement Organization, please complete the FPO Interest Form at your earliest convenience.