Join the selection committee for the Young Leaders of the Americas Initiative (YLAI)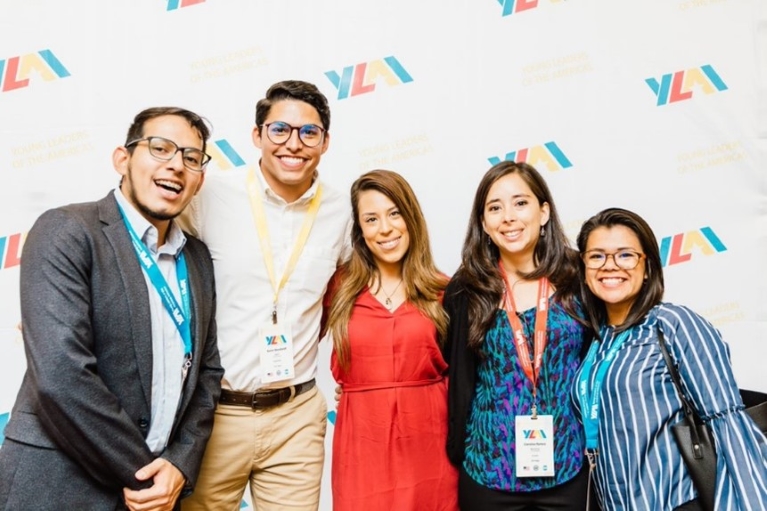 IREX seeks professionals to read and evaluate applications for the 2023 YLAI Program.
The YLAI Fellowship is a four-week exchange program for young entrepreneurs and emerging business leaders from Latin America, the Caribbean, and Canada, fully sponsored by the Department of State. IREX will facilitate the 2023 YLAI Fellows through a comprehensive leadership and entrepreneurial program with hands-on experience, online coursework, and business mentorship. YLAI Fellows also enjoy the unique opportunity to join a five-year strong network of business leaders across the Americas. Program components have included:
Four-week Professional Placement: In cities across the United States, YLAI Fellows gain valuable professional development skills and experience at U.S. entrepreneurial organizations from the Fellow's business sector. Fellows will collaborate with their placement host on their Entrepreneurial Leadership Action Plan (E-LAP) which the Fellows will implement upon return to their home countries.
YLAI Entrepreneurial Leadership Curriculum: The YLAI Fellowship Program includes online and in-person coursework, developed by IREX and Arizona State University (ASU), that combines technical entrepreneurship training and leadership development. Using the E-LAP, Fellows will set and achieve their entrepreneurial leadership goals.
Post-Fellowship Sustained Engagement: After successful completion of the Fellowship, YLAI Fellows continue their collaboration with U.S. partners and have access to ongoing professional development opportunities, mentorships, networking, and alumni activities.
Expectations of Readers
Application readers will be responsible for evaluating applications and assessing each applicant's ability to participate and succeed in the YLAI Program. 
Readers will evaluate approximately 30 applications between December 2 - 15, 2021, and those who successfully review all assigned applications by December 15 at 11:59 pm EST will receive an honorarium of $100 for their time and service. We estimate each application takes no more than 15 minutes to read and evaluate. 

Select members will be invited to participate in the Interview Committee. Members of the Interview Committee are only eligible for participation if they also participated in this year's Reading Committee. The Interview Committee will be responsible for reviewing and scoring recorded semi-finalists interviews between January and February 2022.
Timeline
November 15, 2021: Applications to participate in the Reading Committee are due 
November 22, 2021: Applicants are notified if they have been selected to participate on the Reading Committee 
December 1, 2021: Reading Committee members are notified if they have been selected to participate on the Interview Committee 
December 2, 2021: Application assignments are sent to the Reading Committee 
December 5, 2021: First review due on IREX's online system 
December 15, 2021: All application reviews are due 
January 5, 2022: Interviews are sent to the Interview Committee 
February 11, 2022: All interview evaluations are due 
Eligibility
Ideal readers are professionals with expertise in one or more of the following: Latin America, the Caribbean, Canada, entrepreneurship, business, or leadership.
If you are interested in participating as a reader, please complete the application form. Prior to completing your application, please review the Selection Committee Terms and Agreement. We will confirm with you by November 22, 2021, whether you have been selected as a reader.
How to Apply
Read the Selection Committee Terms and Conditions (PDF, 890 KB)
Questions?