Join the selection committee for the Community Engagement Exchange Program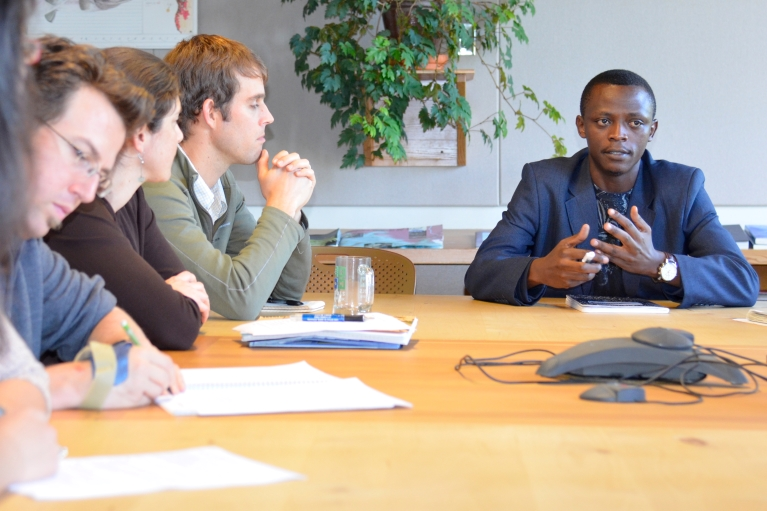 Join the Community Engagement Exchange (CEE) Program network as an application reviewer! The CEE team seeks experienced civil society leaders to join the CEE Participant Selection Committee and review CEE Program applicants. Serve on the Selection Committee and help identify the next cohort of emerging civil society changemakers.
The CEE Participant Selection Committee includes a: (1) Reading committee and (2) Interview committee.  Reading Committee Members (Readers) will read and score 30-40 CEE applications from December 16, 2022 – January 16, 2023.
Professionals working in global civil society, including U.S. community developers, thematic experts, individuals with experience hosting international exchange participants, U.S. and international civil society leaders, and alumni of U.S. Government (USG) programs working in the civil society sector are encouraged to participate on the CEE Selection Committee. Selection Committee Members who serve during the reading phase may also be eligible to serve on the Interview Committee from February 3 – 24, 2023. During this interview phase, Interview Committee members will be responsible for reviewing and scoring approximately 20 pre-recorded semi-finalist interviews and may be eligible to receive an additional $100 honorarium. 
Expectation of Readers
Readers will be responsible for evaluating program applicants based on set guidelines and a scoring rubric provided by the CEE team. Readers will each read approximately 30-40 applications and may receive a $100 honorarium for their service (employees and contractors of IREX are not eligible to receive an honorarium). Please note, the CEE Program is only able to send honorarium payments to an individual with a U.S. based bank account. Third-party authorization forms may be requested for international readers who identify a third party with an individual U.S. based bank account. CEE will not be able to support identifying a third party to receive payment and international wire transfers are not available. Individuals are eligible to serve on the Selection Committee on a voluntary basis. Select Selection Committee members will also be invited to serve on the Interview Committee where they will review approximately 20 pre-recorded interviews. 
Eligibility
Ideal Selection Committee members are civil society professionals or U.S. Department of State Program alumni, with expertise in one of the program's thematic areas (Civic Dialogue and Peacebuilding, Open and Participatory Government, Women and Gender, Resilience and Sustainable Development, and Youth Engagement). 
If you are interested in participating as a reviewer, please complete the interest form as soon as possible, and no later than November 23, 2022. Please upload your resume with the interest form. Notification of selection will be conducted on a rolling basis. Reading Committee members will be responsible for reading and scoring applications between December 16, 2022 - January 16, 2023. Readers will be assigned approximately 30-40 applications to review. Readers may be invited to serve on an Interview Committee (limited availability; additional honorarium and timeline will be provided to selected Interview Committee Members). 
About the CEE Program
The Community Engagement Exchange (CEE) Program supports emerging community leaders, ages 21-28, from over 100 countries around the world working at the nexus of public, private, and non-profit sectors to address issues of public concern and improve the quality of community. CEE fellows are building more resilient communities working specifically with initiatives related to civic dialogue and peacebuilding, open and participatory government, women and gender, resilience and sustainable development, and youth engagement. 
The Community Engagement Exchange Program is sponsored by the U.S. Department of State with funding provided by the U.S. Government and supported in its implementation by IREX. 
How to Apply?
Application Deadline: November 23, 2022 
Notification: Rolling basis 
Questions About the Opportunity?
E-mail: Info.cee@irex.org 
Subject Line: CEE Participant Selection Committee Inquiry