The U.S. Department of State and IREX Welcome the 2023 Young Leaders of the Americas Initiative (YLAI) Fellows to the United States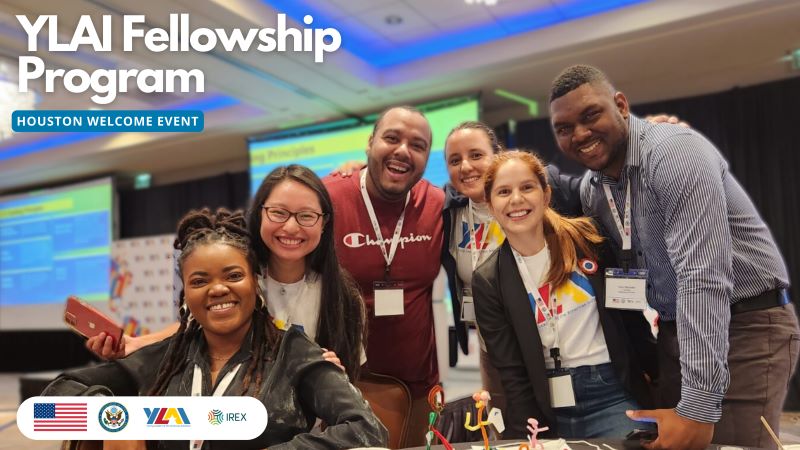 On May 8, The Young Leaders of the Americas Initiative (YLAI) Fellowship welcomed 250 business and social entrepreneurs from 37 countries in Latin America, the Caribbean, and Canada to collaborate with American companies and social enterprises in 19 U.S. cities. The YLAI Fellowship advances entrepreneurship and economic prosperity in the Western Hemisphere.
The Young Leaders of the Americas Initiative (YLAI) Fellowship Program is a program of the U.S. Department of State with funding provided by the U.S. government and supported in its implementation by IREX.  Through this exchange, Fellows will build entrepreneurial skills, networks, and resources to effectively advance social and economic development in their communities. 
YLAI Fellows represent the geographic, cultural, and racial diversity of the Western Hemisphere.  Selected from a pool of more than 1,800 applicants, the 250 Fellows represent diverse industries including clean energy, health care, technology, arts and culture, agriculture, hospitality, and marketing.  Their personal stories include:  
Following four-week Fellowship Placements, Fellows will convene in Washington, D.C. for the 2023 YLAI Closing Forum.  During the event, Fellows will connect with each other and U.S. professionals, providing them with the opportunity for continued collaboration when they return home.  To learn more about the YLAI Fellowship visit ylai.state.gov and follow #YLAI2023. 
The U.S. Department of State's Bureau of Educational and Cultural Affairs (ECA) builds relations between the people of the United States and the people of other countries through academic, cultural, sports, professional, and private exchanges, as well as public-private partnerships and mentoring programs. These exchange programs improve foreign relations and strengthen the national security of the United States, support U.S. international leadership, and provide a broad range of domestic benefits by helping break down barriers that often divide us. ECA programs build connections that engage and empower people and motivate them to become leaders and thinkers, to develop new skills, and to find connections that will create positive change in their communities. For further information go to https://eca.state.gov/.  
For press inquiries, please contact ECA-Press@state.gov.   
For information on individual exchanges go to https://exchanges.state.gov/.