IREX partners with LEGO Foundation on the Kenya Play Project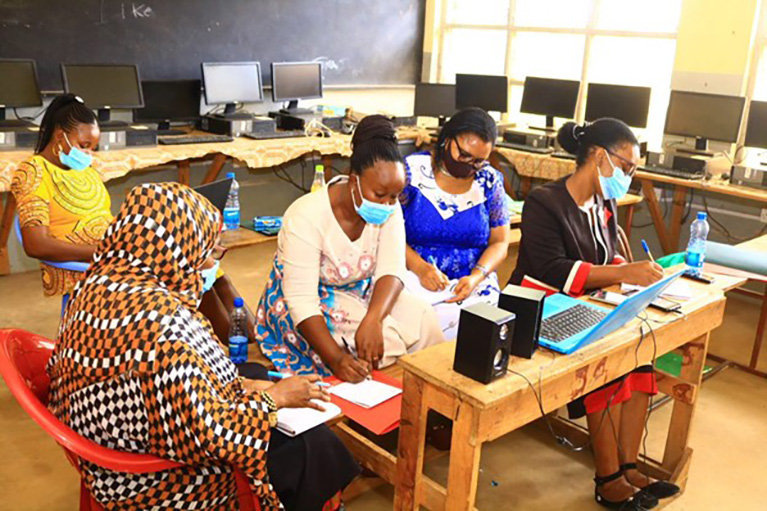 The LEGO Foundation is partnering with IREX, which is leading a consortium of local organizations to launch the Kenya Play Project (KPLAY), a comprehensive, systemic, gender-responsive approach to introducing and expanding "learning through play with technology." This is a form of hybrid learning that combines digital and physical play to develop a holistic range of skills. This approach makes learning fun so children will experience the joy of learning while building competency across the curriculum.
KPLAY is being implemented in Kilifi County and Kwale County, two of the most geographically diverse regions in Kenya. School closures and the pandemic have exacerbated inequalities in these regions, and the project provides an opportunity for all students to participate in creative and stimulating learning environments.
Since launching earlier this year, KPLAY has conducted pilot workshops across the Kilifi and Kwale counties with primary school teachers, headteachers, and curriculum service officers. To date, KPLAY has equipped 68 teachers, 10 curriculum system officers, and 11 headteachers with skills and knowledge that support playful learning in classrooms aligned to Kenya's new national competency-based curriculum. KPLAY has also disbursed laptops and selected appropriate technological applications and playful teaching and learning resources to the 11 pilot schools in both counties.
Through a formalized agreement with the Kenyan Ministry of Education and working closely with the government's education agencies such as the Kenya Institute of Curriculum Development, IREX and its partner, Humans Who Play, will continue to train teachers and leaders, work with them to design playful curricula, and build community networks to achieve KPLAY's playful and rigorous learning objectives. In 2022, IREX anticipates rolling out the Learning Through Play Curriculum and PlayLab model to 100 new schools, reaching 700 teachers of grade 3 – 6.
"Partnering with the LEGO Foundation to implement the KPLAY project is a significant step in fulfilling IREX's mission," said IREX President and CEO Kristin Lord. "The project is an exciting opportunity to further invest in the potential of youth, collaborate with local stakeholders, and provide Kenyan teachers and schools with innovative resources to address disparities in education."