IREX launches new CSM-STAND project to support radio stations in South Sudan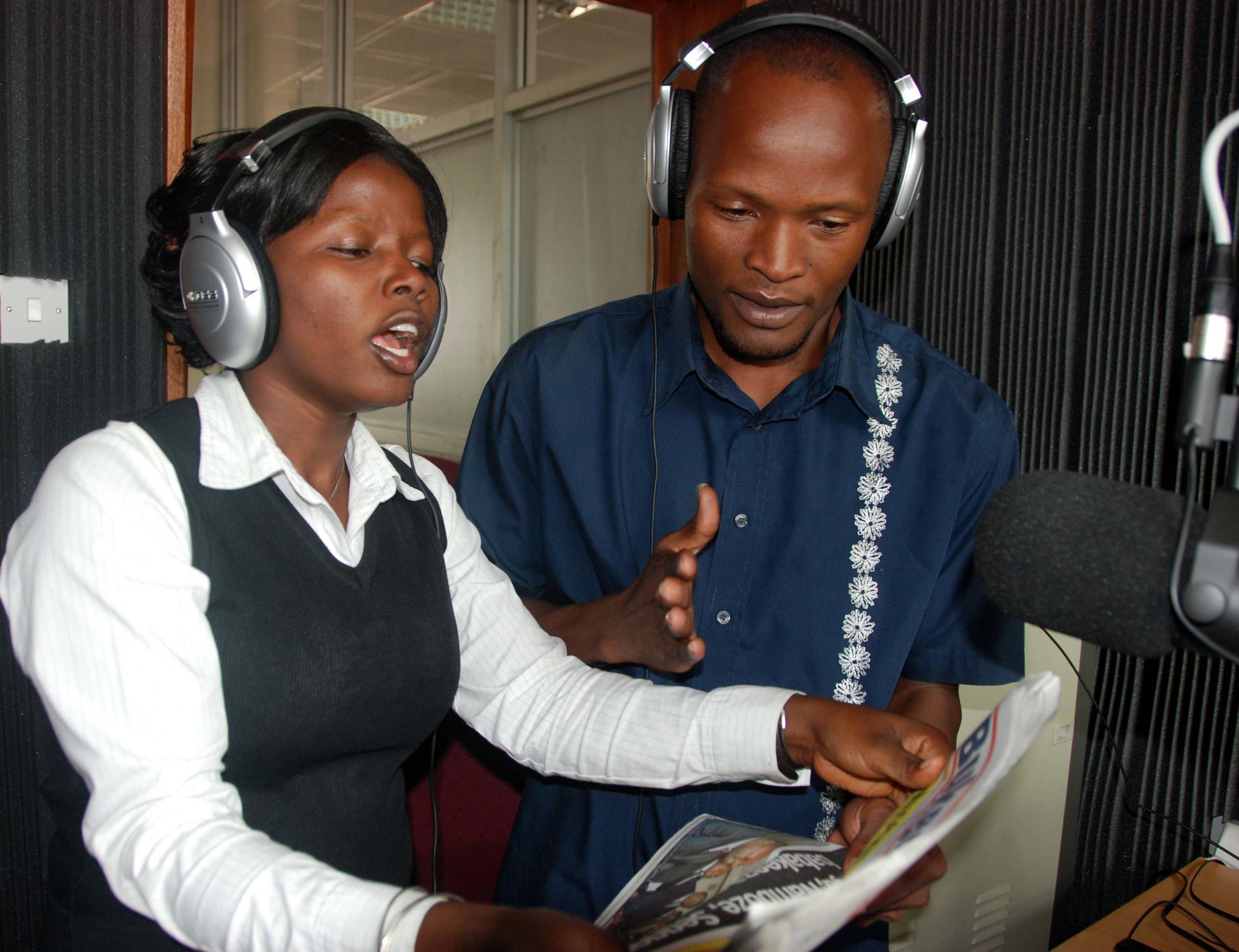 In September, the Civil Society and Media - Strengthened Together and Advancing in New Directions (CSM-STAND) program, implemented by a consortium of global partners co-led by Pact and IREX, launched the Sustainable Independent Media Activity in South Sudan. The Sustainable Independent Media Activity is a three-year project funded by USAID to improve access to credible, accurate, and reliable information for South Sudanese citizens by promoting the sustainability of high quality, independent radio operations. Sustainable Independent Media Activity is also the second award that IREX  leads as part of the USAID CSM-STAND mechanism.
"For the first time, IREX is opening an office in Juba, the capital of Africa's youngest country, and implementing a project that not only aims to support improvements in the quality of media content that South Sudanese citizens receive, but also help radio stations diversify their revenue streams in a complex and unstable media market", notes Evan Tracz, IREX's CSM-STAND Director. "This will be a real challenge for the team, for the CSM-STAND consortium, and for project partners, but it's also an opportunity to make a unique contribution to the media environment that will have tangible results both in the short and longer-term for South Sudan."
South Sudanese citizens and aid workers face daily security and logistical challenges, and the country's independent media have struggled to establish themselves as the credible and reliable entities that they must become ahead of South Sudan's first democratic elections.
"At this critical moment in the South Sudan peace process, the media have a crucial role to play for the youngest country in Africa to become a viable democracy," says Milica Panic, Pact's Chief of Party for CSM-STAND in the Africa and MENA Region. "Through this project, CSM-STAND will support media to keep citizens informed, mitigate conflicts, and facilitate a peaceful, democratic society during this fragile transitional period in South Sudan."
IREX will contribute its decades of global media development expertise toward strengthening the capacity and sustainability of independent radio stations. IREX will also work with other international and local partners, including the Association for Media Development in South Sudan (AMDISS) and its Media Development Institute (MDI), South Sudan's only existing media development organization, which boasts a network of over 18 independent media organizations, and a strategic relationship with key government stakeholders.
SIMA will target more than a dozen counties in South Sudan, providing citizens with a platform to contribute to a more responsive government for South Sudanese citizens. This will be done through improving access to credible, accurate, and reliable information; promoting financial, institutional, and social sustainability; and investing in high-quality, credible journalism.
Over the next three years, the Sustainable Independent Media Activity will help citizens obtain the information they need to make important decisions for themselves and their communities, as well as expand IREX and the CSM-STAND consortium's capacity to operate in challenging environments and develop new approaches for improving media sustainability in a complex information space.
IREX leads the Sustainable Independent Media Activity project as a part of CSM-STAND, which is a three-year, USAID funded Leader with Associates (LWA) award that aims to foster independent civic forces; enhance civic engagement; and build vibrant, resilient and self-reliant civil society and media sectors that cultivate more pluralistic, democratic societies. CSM-STAND is comprised of leading global, regional and technical practitioners specializing in different sectors who bring extensive practical experience and knowledge of fundamental principles, key issues, current practices and emerging trends in the democracy, rights and governance community.