IREX to host 2020 Impact Fellowships Summit in Washington, DC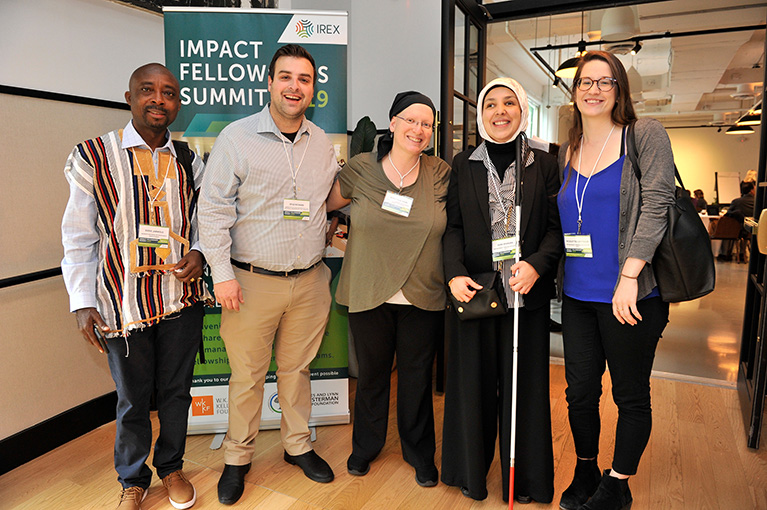 In the fall of 2020, 150 fellowship program managers and partners will convene in Washington, DC, for the 2020 Impact Fellowships Summit. The summit is a forum for leaders and managers of fellowship programs to share ideas and innovative tools to improve the management and content of fellowship programs. Participants and facilitators will learn from each other, share tools and ideas, and strengthen the community of fellowship program innovators.
"IREX is excited to host its second Impact Fellowships Summit building on the success from 2019 to go further toward supporting and strengthening leadership development practice across diverse sectors and geographies," said Nicole Mechem, director of IREX's Leadership Practice. "We are looking forward to convening fellowship practitioners to support their growth and help spread the learning we all have from supporting leaders worldwide who drive positive change in their communities."
The 2020 Impact Fellowships Summit will be hosted at the Capitol Skyline Hotel in Washington, DC. The theme of this year's summit is Diverse and Equitable Leadership for a Changing World. The event will include three technical tracks to frame the discussions, which include:
Connections Matter:

Modeling what we seek to achieve in society by intentionally fostering diverse and inclusive community and networks

Where's Your Impact?

 

Understanding how differing geographic and sectoral approaches to fellowship programs contribute to lasting systemic change

Answering the "So What?":

Adapting and modeling a learning mindset within programs for greater effectiveness and impact with a diverse range of stakeholders
The summit will feature sessions and workshops aligned with these tracks and led by the sponsors and participants. Last year, sessions were led by institutions such as W. K. Kellogg Foundation, Schusterman Foundation, World Learning, Mobility International USA, and MIT's D-Lab, among others. 
Learn more about the tracks and how to propose a session or register for the summit.
If you have questions, please e-mail ifs@irex.org. For updates regarding the summit, join the IFS Facebook Group.