IREX announces new Vice President for Global Programs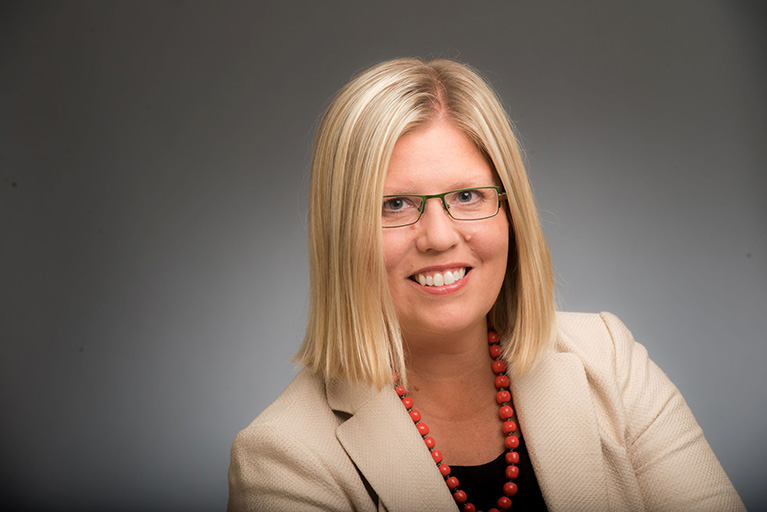 IREX is pleased to announce Rebecca Bell Meszaros as IREX's new Vice President for Global Programs. In this role, Rebecca will be responsible for the organizational direction and successful execution for IREX programs worldwide. In so doing, she will ensure that the implementation of IREX's programs achieve the greatest possible impact for program beneficiaries while advancing the IREX 2025 strategic objectives and our mission to promote more just, prosperous and inclusive societies around the world.
"Rebecca Bell Meszaros will be outstanding as the next Vice President of Global Programs at IREX," said IREX President and CEO Kristin Lord.  "She brings to the position more than 25 years of experience in international education and development as well as an impressive record of achieving measurable development outcomes that improve people's lives. Having served in this position in an acting capacity over the past five months, Rebecca has shown concretely how much our global programs can benefit from her leadership. She has also demonstrated how even seasoned leaders can learn, evolve, and stretch  – a wonderful model for an organization that invests in leaders and human potential."
Rebecca's extensive career has spanned national-scale higher education reform, educator professional development, workforce development and leadership, youth, and civil society fellowship programs.  Under her leadership as associate vice president of IREX's education programs, she developed career centers that are bridging the gap between higher education institutions and the private sector to improve youth employment outcomes. She also expanded IREX's work in pre-service and in-service teacher professional development to improve student learning outcomes through programs like Fulbright Teacher Exchanges. Rebecca has published opinion pieces on closing the science, technology, engineering, and math gap and has been interviewed by media outlets including National Public Radio.
Prior to her leadership of IREX's education portfolio, Rebecca led the launch of the Mandela Washington Fellowship for Young African Leaders, a high-profile Presidential initiative for sub-Saharan Africa and flagship program of the Young African Leaders Initiative (YALI). She also led multi-country youth programs designed to develop the next generation of leaders in the public and private sectors. She has partnered with the United States Department of State, United States Agency for International Development, Millennium Challenge Corporation, Embassies, foundations and the private sector.
Rebecca is currently a board member of the Alliance for International Exchange, an association of 90 non-governmental organizations that gives a public policy voice to the international education community. She also served as a member of their Congressional appropriations task force for more than a decade. 
Rebecca received her BA from American University in international studies with a concentration in peace and conflict resolution and has overseas experience in Moscow and Budapest. She also has a Specialization Certificate in Leadership & Governance in Nonprofit Organizations from the State University of New York and a certificate in Diversity & Inclusion from Cornell University through eCornell.