IREX announces new board members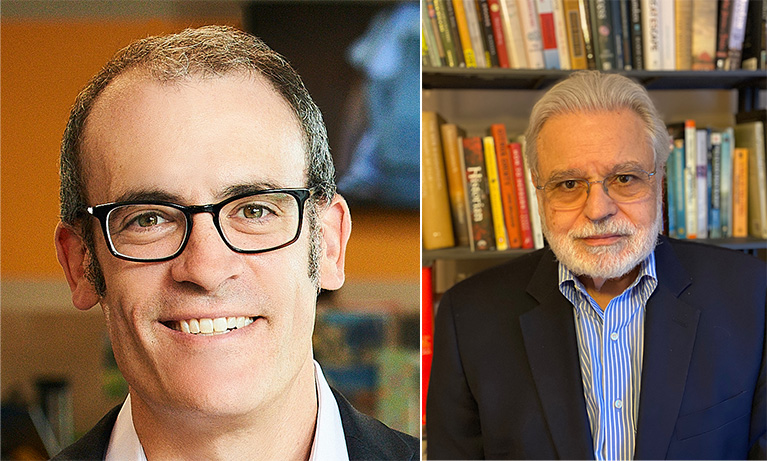 IREX is pleased to announce two new members of its Board of Governors: Nathaniel Heller and Jean-Louis Sarbib. Both bring tremendous insight and experience to IREX's mission of building a more just, prosperous, and inclusive world. Nathaniel and Jean-Louis both have deep connections to IREX's new subsidiary partner, Development Gateway, and will bring great support to both organizations to ensure the new strategic partnership is a success.
"We are so excited to welcome these exceptional leaders to our board" said IREX President and CEO Kristin M. Lord. "Their knowledge and expertise of the international development sector will be invaluable as we work to support local leaders and global communities for more just, prosperous, and inclusive societies."
Nathaniel Heller
Nathaniel Heller currently serves as Geneva Global's Vice President & Managing Director, where he oversees all of the firm's client-facing work and deliverables as well as its external communications. Those services range from supporting philanthropists as they identify priority areas for investment; developing operational strategies to execute high-impact philanthropic programs; running programs in high-need geographies; and distilling successes, failures, and insights to inform future philanthropic giving.
Prior to joining the firm, Nathaniel served as an Executive Vice President at Results for Development (R4D), where he oversaw many of the organization's technical teams aimed at strengthening health, education, and nutrition systems in low-income countries. He originally joined R4D as a managing director, leading the organization's work on citizen engagement and governance reform in countries. In both roles, Nathaniel spent significant time on strategy and work plan formulation, partnership development, thought leadership, and resource mobilization across the international development philanthropic spectrum.
Earlier in his career, Nathaniel co-founded and led Global Integrity, an international non-governmental anti-corruption organization working in more than 100 countries to strengthen government transparency and accountability safeguards. From 2017 to 2019, he co-chaired the Open Government Partnership (a multi-stakeholder partnership spanning governments and civil society) and was the catalyst behind the establishment of the OpenGov Hub, the world's first thematic co-working space focused on open government issues. He began his career working at a non-profit investigative journalism organization (the Center for Public Integrity) and at the US Department of State.
Nathaniel holds a bachelor's degree from the University of Delaware and completed his graduate work at Georgetown University's School of Foreign Service.
Jean-Louis Sarbib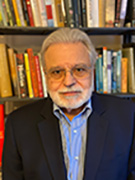 Jean-Louis Sarbib is currently Head of the Africa and Middle East Practice at Centennial Group International, a Distinguished fellow of the Emerging Markets Forum, and chair of the ACET Advisory Panel for the G20 Compact with Africa. From March 2009 to January 2019, he was Chief Executive Officer of Development Gateway, an international nonprofit social enterprise whose mission is to support the use of data, technology, and evidence to create accountable institutions that listen and respond to the needs of their constituents and are efficient in targeting and delivering services that improve lives. From 1980 to 2006, Mr. Sarbib was at the World Bank where he occupied a number of senior positions: Vice President for Africa, Vice President for the Middle East and North Africa, and Senior Vice President for human development.
Upon leaving the Bank and before leading Development Gateway, Mr. Sarbib joined Wolfensohn & Company, a private equity firm, as a managing director. He was a non-resident senior fellow at The Brookings Institution and taught at Georgetown University. He serves on a number of non-profit boards (Partnership for Transparency Fund, Feedback Labs, and Open Data Watch). He is a member of the board of governors of the Ben-Gurion University of the Negev, and a non executive director on the boards of the African University of Science and Technology, the Nelson Mandela Institution, and NOI Polls in Nigeria.
Prior to joining the World Bank Mr. Sarbib taught at the University of Pennsylvania and the University of North Carolina, Chapel Hill and worked for the French Government. In 2006, Mr. Sarbib was awarded an honorary doctorate by the University of Ouagadougou in Burkina Faso and received a Lifetime Award for Diversity and Inclusion from the World Bank. He received numerous honors from the countries where he worked.
Mr. Sarbib is a graduate of the Ecole Nationale Supérieure des Mines de Paris (now Mines Paris Tech) and holds a Master in City Planning from the University of Pennsylvania. He attended the General Manager course at Harvard Business School.