IREX announces new Board of Governors chair and vice chair

IREX is pleased to announce that Ambassadors David Gross and Liliana Ayalde have been elected as chair and vice chair of the IREX Board of Governors. Ambassadors Gross and Ayalde will continue to bring valuable expertise and insights from their decades long careers in foreign affairs and global development as chair and vice chair. During their careers and tenures on the IREX Board, Ambassadors Gross and Ayalde have demonstrated an unwavering commitment to advancing IREX's mission of creating more just prosperous, and inclusive societies.
David Gross
Ambassador Gross is a partner in the Washington, D.C. law firm Wiley Rein LLP. He is one of the world's foremost experts on international telecommunications and Internet policies, having addressed the United Nations General Assembly and led more U.S. government delegations to major international telecommunication conferences than anyone else in modern history. Ambassador Gross draws on more than 40 years of experience as a lawyer, global policymaker, and corporate executive to assist global companies seeking to enter or expand their international businesses. He also advises international organizations as well as national governments regarding global issues and has often testified before the U.S. Congress.
Liliana Ayalde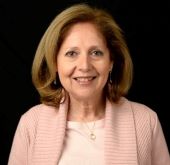 Ambassador Ayalde is a former U.S. Ambassador who provides senior advice on international development, foreign affairs, defense, and security matters specializing in Latin America and the Caribbean. She draws upon a distinguished 38-year career as a member of the senior foreign service, having served both overseas and in Washington, D.C.  She is currently a member of several boards and provides expertise to various institutions working in the Western Hemisphere. Ambassador Ayalde previously served as Civilian Deputy to the Commander and Foreign Policy Advisor at the United States Southern Command in Miami. She was the U.S. Ambassador to the Federative Republic of Brazil and prior to this appointment, she served as Deputy Assistant Secretary of State for Western Hemisphere Affairs in the Department of State overseeing relations with Central America, the Caribbean, and Cuba.
IREX also extends appreciation to outgoing Chair, Niloo Razi-Howe, for her exceptional leadership. With Niloo's support as Chair, IREX navigated the COVID-19 pandemic, the launch of a full-scale war in Ukraine, and rapid growth, roughly doubling in revenue and staff. Although Niloo's term as board chair has come to an end, she will continue to serve as a valued board member until 2024.