Helping youth pursue meaningful employment in Morocco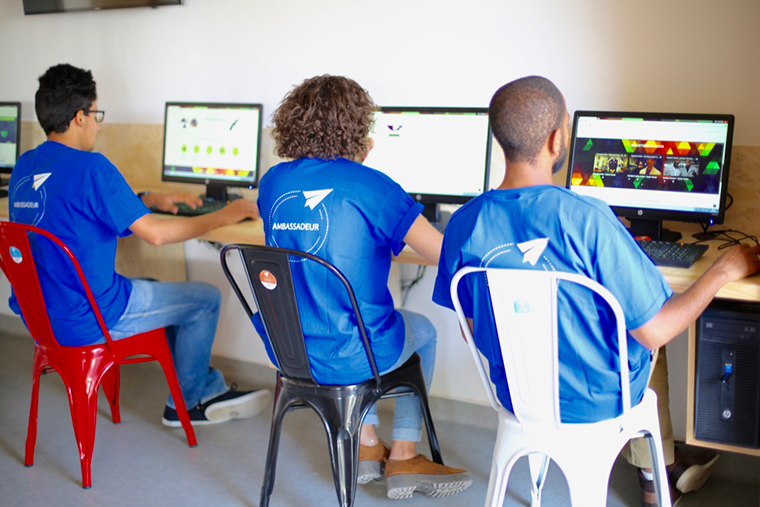 IREX, in collaboration with FHI 360, USAID/Morocco, and the Ministry of Higher Education of the Kingdom of Morocco, is pleased to announce the opening of the career center at Cadi Ayyad University in Marrakech, Morocco.
Established through the USAID-funded Morocco Career Center program, the opening of this center represents the culmination of years of dialogue around how to best support Moroccan graduates as they enter the workforce.
"This inauguration marks the beginning of our activities together that will help university students and vocationally trained young people to obtain the skills they need for the jobs that are available," said the Honorable Dwight L. Bush, Sr., U.S. Ambassador to the Kingdom of Morocco, who spoke at the opening ceremony.
As many public universities in Morocco are overcrowded and underresourced, there are limited resources to prepare students for jobs after graduation to curb high levels of youth unemployment. Through the program, IREX is supporting universities in Morocco to better respond to the needs of the labor market.
The career center will serve over 70,000 Moroccan students. It aims to connect students and alumni to meaningful employment and the skills needed to thrive in the workplace. IREX, in partnership with the Cadi Ayyad University Career Center staff, will provide career counseling, information, and soft skills training specialized for the workforce demands of the Marrakech region and Morocco.
"We [all] recognize the importance of youth employability... because young people are the future. Because young people will fuel Morocco's growth," said Ambassador Bush. "Improving youth employability starts by improving information and access to career assistance. It involves training and work readiness skills development and an interactive and real work environment."
In order to provide the most up-to-date career services to its students, the Marrakech Career Center staff will participate in ongoing virtual and in-person career center services training. These training opportunities will cover topics such as employer and industry relations, using social media as a tool for job searches, and leveraging alumni relations.
Over the next few months, IREX will be supporting the development of additional career centers at public universities in Tangiers and Casablanca—areas identified as key regions of future economic growth. The career centers will serve as a model for other public universities in Morocco to further support career preparation and planning.
The Morocco Career Center program will increase the employability of youth in Morocco and bridge the gap between youth and employers by connecting universities and vocational centers with the needs of the labor market. IREX is working with FHI 360 to implement this four-year, USAID-funded program.