Get to know the 2017 Mandela Washington Fellows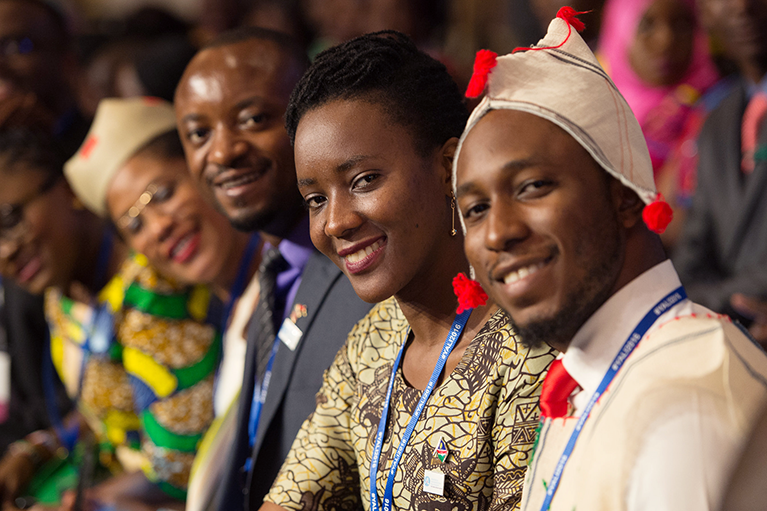 One thousand of Africa's most promising young leaders, representing all 49 sub-Saharan countries, have been selected for the 2017 Mandela Washington Fellowship for Young African Leaders.
Successful professionals and leaders, the 2017 Fellows represent the full diversity of Africa, including equal numbers of women and men, individuals with disabilities, and people from both urban and rural areas. They are nonprofit directors, educators, healthcare experts, public officials, disability rights activists, lawyers, entrepreneurs, technology innovators, and specialists in many other sectors, poised to impact their communities and countries upon returning home. 
The Fellows bring a wealth of experience to the Fellowship and to the 38 institutions of higher education that host the program in the United States. At these colleges and universities, Fellows engage in six weeks of intensive Academic and Leadership Institutes focused on three tracks of study: Business and Entrepreneurship, Civic Leadership, or Public Management. Through academic coursework, leadership training, experiential learning, and networking at the Institutes, Fellows hone their skills and learn best practices to advance the trajectory of their work in their home countries and create positive impact across the continent.
Explore the Fellowship's online directory of Fellows, which is searchable by name, country, and area of expertise, to learn about each of the 2017 Fellows. Profiles of the 2014–2016 Fellows are also available in the directory.
The 2017 Fellows include:
To learn about more of the Fellows, visit the online directory »
The Mandela Washington Fellowship is sponsored by the U.S. Department of State with funding provided by the U.S. Government and administered by IREX. For more information on the Young African Leaders Initiative (YALI), please visit the State Department website at yali.state.gov.