The 2021 Nobel Peace Prize awarded to journalists safeguarding freedom of expression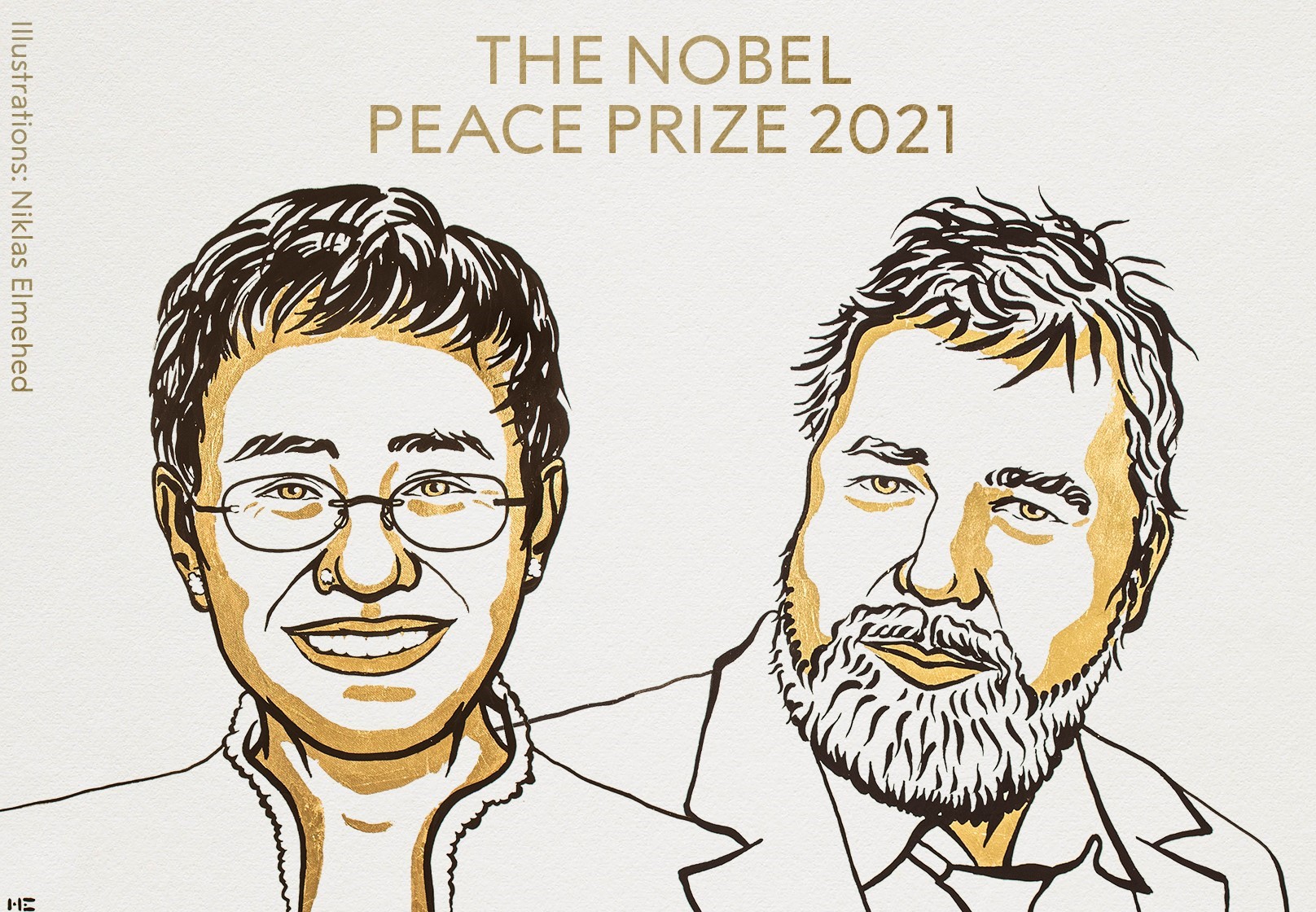 IREX congratulates Maria Ressa and Dmitry Muratov as joint winners of the 2021 Nobel Peace Prize for their efforts to safeguard freedom of expression. As representatives of journalists who advocate for democracy and free press in increasingly adverse conditions, Ms. Ressa and Mr. Muratov are recognized for their courageous work in their native countries.
IREX applauds the decision of the Norwegian Nobel Committee to select journalists who have spent decades building media organizations that support media independence and freedom of expression. Ms. Ressa co-founded Rappler, a digital media company for investigative journalism in the Philippines. With Rappler, Ms. Ressa brought critical attention to the Phillipines's ruling regime despite government and legal pressure to silence the media outlet. Mr. Muratov co-founded and serves as the editor-in-chief of Novaya Gazeta, the most independent newspaper in Russia today. The outlet is known for its editorial independence and the bravery of its journalists. At least six staff of Novaya Gazeta have been killed in the last 15 years for their work.
The Nobel Committee's decision to award the prize to these journalists as representatives of media professionals who champion the right to produce independent content, is an indication of the vital need to support media and content creators who are on the front lines of countering propaganda and disinformation.
IREX has been supporting media professionals for the last 25 years through targeted grants, trainings and legal support. In 2020 alone, we worked with 237 media outlets and close to 3000 journalists in 24 countries.
For more information, see the official Nobel Peace Prize 2021 announcement.