Real, not illusory justice when returning stolen assets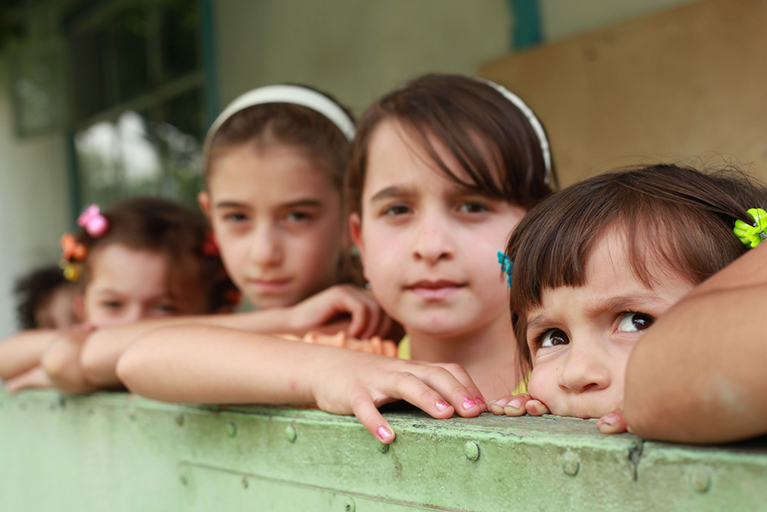 This article was originally published in the Financial Times.
At a July 20 news conference announcing charges that a group—allegedly linked to Malaysian Prime Minister Najib Razak—had siphoned approximately $1bn from Malaysia's sovereign wealth fund, deputy FBI director Andrew McCabe said that "the Malaysian people were defrauded on an enormous scale."
In the coming months we will learn more about the lavish and colourful ways in which the alleged perpetrators of this massive heist spent that money. But, if this latest example of illicit global financial flows follows a familiar pattern, we will hear little about the painful and unaddressed tragedy of the very people Mr McCabe cites. Indeed, when such cases are resolved, too often the recovered assets are merely transferred back to the control of the government of a source country. That usually means the people who lost out—the real victims—are unlikely to see any benefit.
That's because the coffers are typically controlled by country elites who are in turn protected from the law by corrupt political cultures and deeply dysfunctional bureaucracies. In other words, original crimes of corruption are compounded by even more corruption, disguised under a flimsy veneer of "justice."
It's a stubborn problem, but not inevitable. Indeed, an innovative program in Kazakhstan demonstrated a way to break this cycle by funnelling ill-gotten assets to many of the victims of corruption through civil society and social service groups.
The problem is gargantuan. Global Financial Integrity, a leading research group on illegal financial flows, estimates that an illicit $1.1tn left developing countries in 2013. This sum is roughly equal to the combined 2013 GDP of Nigeria, Ukraine and the United Arab Emirates.
To put this in perspective, the total amount of aid given by the 34 member countries of the Organization for Economic Cooperation and Development in 2013 was $134bn. Clearly, if properly harnessed and put to good use, $1.1tn can do a lot of good.
Some source countries interpret national sovereignty as a pre-ordained right of the government to claim, own and control any public asset in the country it governs. But because those funds too often disappear, doing little if anything to help citizens who struggle the most economically and socially, we simply can't let governments use national sovereignty as a cover for lack of transparency and accountability.
At the International Anti-Corruption Summit organised in mid-July by Britain, Nigerian President Muhammadu Buhari spotlighted the problem of returning stolen assets. In response to British Prime Minister David Cameron's comments that Nigeria is fantastically corrupt, President Buhari challenged Britain to return stolen assets held in Britain by corrupt Nigerians. But returning these assets is not easy. Other efforts to recover assets stolen by former leaders of Ukraine and Uzbekistan are stuck in legal limbo.
A precedent exists for recognising the sovereignty of the source countries over public assets stolen from them while putting these public assets to immediate and good use.
Assets stolen from Kazakhstan in the 1990s, the ownership of which was disputed for years, were later returned to Kazakhstan with far more than the usual level of transparency. The World Bank, the US, Switzerland and Kazakhstan created a foundation—BOTA, which means "young camel" in Kazakh—to make those assets available to the people of Kazakhstan through grants to trusted civil society organisations.
Over five years, IREX, the nonprofit of which I am vice president, worked in partnership with the governments of Kazakhstan, Switzerland and the US and with the World Bank to return $115m of disputed assets to the people of Kazakhstan. The money went not to a black hole in the national treasury or even into private bank accounts, as often occurs. Rather, programmes provided tuition assistance allowing poor Kazakhstanis to go to university (most were the first in their family to attend); conditional cash transfers to families in poverty for basic human needs; the creation or expansion of social services for children and young people with disabilities, orphans and children without parental care, and other at-risk youth; and financial and technical support helping NGOs throughout the country deliver their services.
Over six years, the BOTA Foundation successfully returned $115m in stolen assets, of which the overwhelming bulk went directly to the people of Kazakhstan. Only 15.6 per cent was spent on operations and overheads. In all, BOTA directly reached 208,000 individuals—more than double its original target, and it built the capacity of more than 100 employees countrywide who are now transforming the way the government views social assistance.
To date, the BOTA Foundation is, surprisingly, the only case in which illicitly obtained assets were recovered and repatriated in a meaningful way that touched the lives of thousands of people in a source country.
BOTA represents an opportunity for closure. Stolen assets must be freed from the risk of being returned to the dysfunctional governments of the countries where they have been stolen. They must be returned to the people of those countries through trusted civil society organisations. Anything short of that is illusory justice.