Trust building and dialogue around Ukraine police reform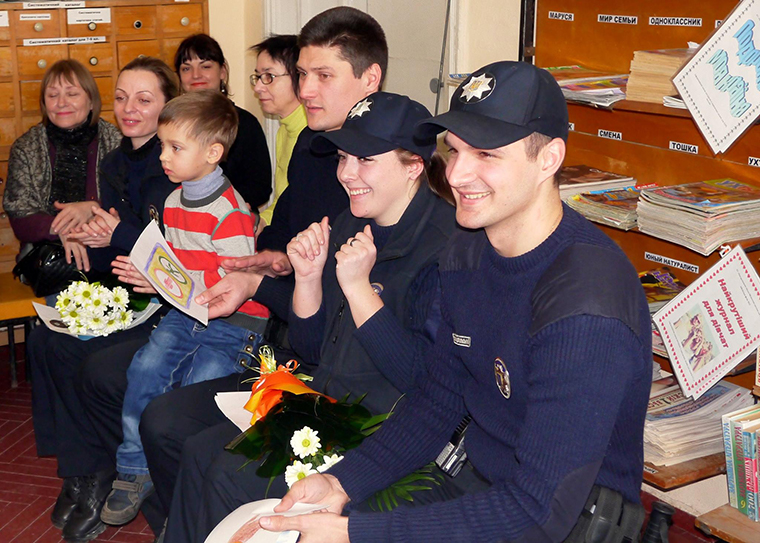 A room full of startled spectators looks on as Patrol Officer Kovalenko grapples with her opponent. Seeing an opening, she makes her move, deftly flipping her opponent onto the ground and subduing him to the stunned gasps of those gathered nearby.
No, this is no criminal hideout, nor is the man on the floor suspected of a crime. This is a self-defense demonstration at Lviv Public Library, one of 120 community engagement events bringing together Ukraine's new patrol police with local residents at libraries across Ukraine under the auspices of IREX's My New Police project.
More than two years after Ukraine's Revolution of Dignity, Ukrainians persist in their demand for meaningful reform, yet skepticism of the many current efforts' viability continues to grow.
The notoriously corrupt "militsiya" (militia) police force remains an unpopular vestige of the former regime and has long engendered distrust and resentment. Ukraine's highly visible patrol police reform is therefore of particular public interest and comes at a critical time. Just under 4% of Ukrainians believe that the militsiya police are willing to overcome corruption, according to a December 2015 survey conducted by the USAID-funded Ukraine National Initiatives to Enhance Reforms. Conversely, nearly 40% think that the new patrol police are willing to do so (only the military received a higher percentage among government bodies).
Composed of young, more diverse, better equipped, and better trained officers, the new force currently exists in 21 cities across Ukraine and has considerable work ahead to convince the public that today's police represent the people - not politicians and their oligarch patrons.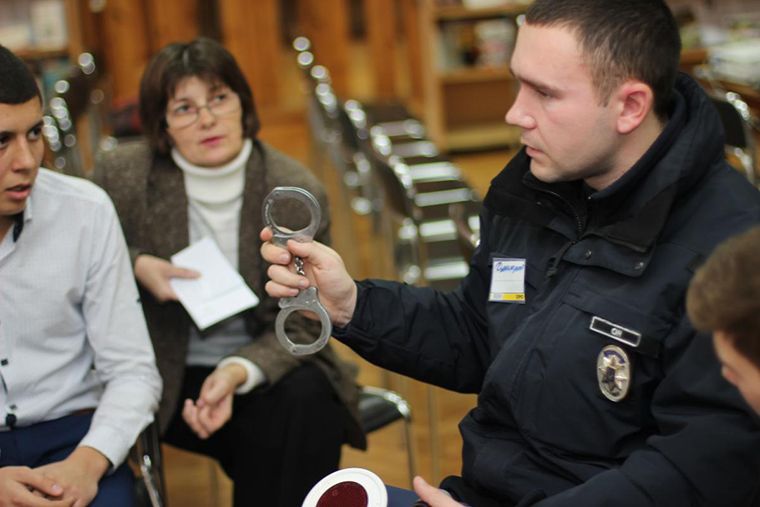 Responding to the public's skepticism, IREX, in partnership with the International Development Law Organization, launched My New Police in August 2015. Funded by the U.S. Department of State's Bureau of International Narcotics and Law Enforcement, My New Police works with a network of public libraries, civil society organizations, patrol police and government officials, and media outlets to facilitate a series of citizen-police engagement events that convene local communities for public dialogue about the reform?s substance, progress, and impact on Ukrainians? daily lives.
IREX trained 71 librarians from each of the project's 46 partner libraries to organize and facilitate a range of community engagement events. Since January 2016, My New Police has conducted 120 public events for over 4,300 Ukrainians in Dnipropetrovsk, Kharkiv, Kyiv, Lviv, Mykolaiv, and Odesa.
Project data collected immediately before and immediately following events reveals a 42% increase in the number of attendees claiming to have a solid understanding of the reform process and the patrol police itself (from 12% to 54%). Similarly, the percentage of respondents reporting a positive attitude toward patrol police grew from 40% to 73%, with only 2% holding negative views after participating in project events.
Importantly, the project does not seek to expand support for the reforms; such support must be earned. Rather, these events provide an opportunity to bring together police and those whom they serve for transparent dialogue that allows attendees to educate themselves about the reform and to replace suspicion and enmity with trust and understanding.
"Libraries offer the chance for Ukrainians of all generations—children, students, and adults—to engage in a more intimate dialogue with patrol police," said Alla Marchenko, a patrol police press officer from Odesa.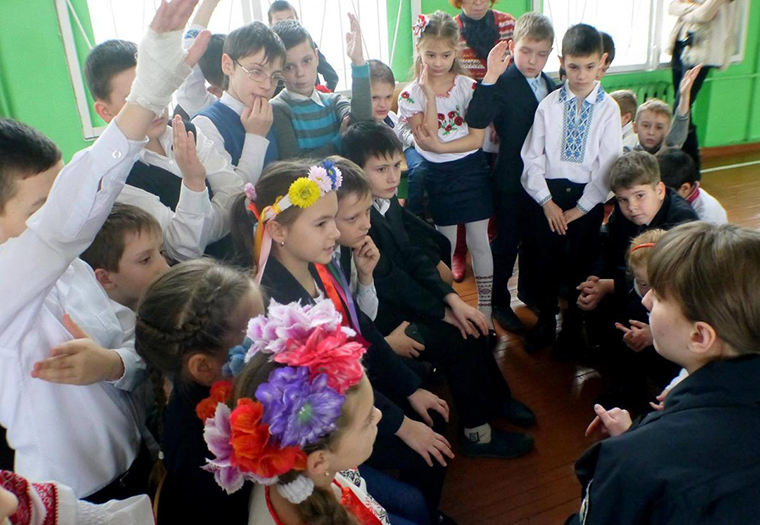 A typical day in the My New Police community outreach schedule might begin in Odesa with an early morning meeting with kindergarteners or a "Living Library" discussion, before moving to a 12 o'clock neighborhood watch meeting with active community members and their local patrol officers. An early afternoon gathering with elderly residents in Lviv is next, followed by a film screening and discussion in Kharkiv to close out the day.
Such events strip away the intimidation and stereotypes that may have existed previously, exposing officers' personal stories to attendees and humanizing them in the public eye.
"I think that, before, being a police officer meant having a lot of money and was associated with bribes and corruption," Maksym, a participant at a My New Police event in Odesa, said. "Now, it signifies decency."
My New Police is a project of the U.S. Department of State's Bureau of International Narcotics and Law Enforcement Affairs and is implemented by IREX, in partnership with the International Development Law Organization.