Supporting young social entrepreneurs to tackle global issues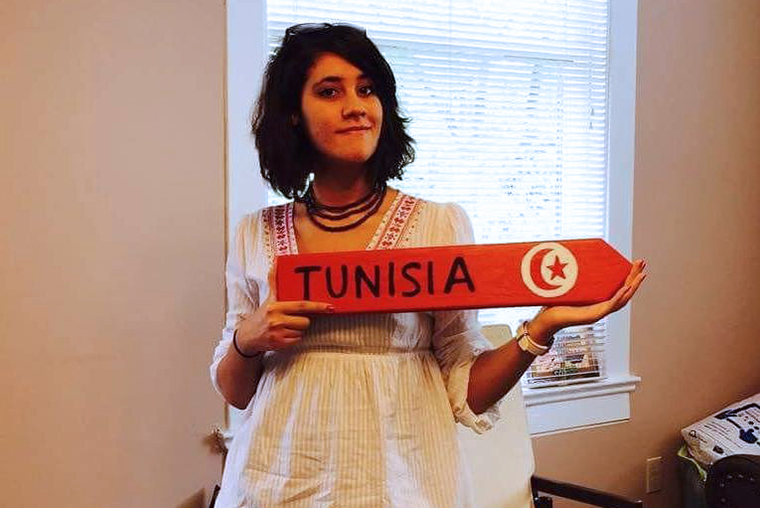 "I didn't really know about the existence of social entrepreneurship," says Souha, a Tunisia Undergraduate Scholarship Program (Tunisia UGRAD) participant. "[But the Hult Prize Competition] helped me discover that I wanted to have a business that genuinely helps people while making a profit."
As the world's largest competition for students, the Hult Prize Competition awards a team of young social entrepreneurs $1 million in seed funding to create a social business that tackles critical global issues. Teams of students at colleges and universities around the world compete in one of five global, regional rounds of competition.
Souha organized the competition in 2015 at Maryville College, her host university in the United States, which she attended through the Tunisia UGRAD program. Taking on the initiative single-handedly, she had the opportunity to strengthen her leadership skills while exercising her drive to innovate.
Souha was inspired by seeing students from different fields of study and with different academic perspectives working together to create a successful idea for a social enterprise.
"Everybody at my university [in Tunis] was a business major, but [at Maryville] people who are education majors, music majors, theatre majors, as well as business majors can study together," explains Souha. "I thought, why not introduce [the Hult Prize competition] so that people from different perspectives can [collaborate]."
Student, campus director, and coach
I learned how to make a business plan, how to come up with an idea, how pitching works, [and I conducted research] to learn about the people we are targeting.

Souha, a Tunisia UGRAD participant
In the fall of 2015, along with completing her regular coursework, Souha worked as the campus director for the preliminary Hult Prize Competition at Maryville College, where she organized event logistics, recruited faculty members as judges, and solicited students across the school to develop their ideas and pitch them to a selection committee.
After the preliminary round of the competition in December, the winning team of four students went on to compete in the regional competition in Boston, Massachusetts, against teams from elite universities across the country. Souha served as the Maryville team's coach.
"I learned how to make a business plan, how to come up with an idea, how pitching works, [and I conducted research] to learn about the people we are targeting," Souha says.
Expanding knowledge and skills to Tunisia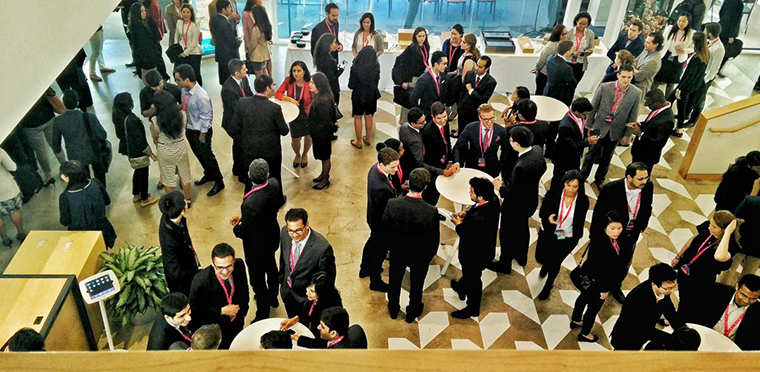 This year's Hult Prize Competition aimed to address problems within crowded urban spaces. The social enterprise that Souha's team developed, RENEW, would hire people in low-income neighborhoods to collect and cut plastic bags into thread. The thread would then be crocheted into fabric for use in everyday items and sold for a profit—ultimately reducing unemployment and plastic litter in cities.
Though in the end the team didn't win the competition, Souha hopes to create a version of the enterprise in Tunisia. She also plans to create a similar recycling business to help plastic-bottle collectors and their families increase their financial sustainability.
Souha believes her experience in Tunisia UGRAD will help her develop the business and make the necessary connections to secure funding and resources. At Maryville, Souha is currently interning with the Clayton Center for the Arts, where she is learning how to advertise, market, and publicize the center's events. She plans to use these techniques to market her new business to local and international audiences.
"Going from a person who was afraid to come out of my comfort zone to a person who can create a company from scratch and pitch it in front of 600 people and ten judges... [Tunisia UGRAD] absolutely changed my life," says Souha. "I was part of a group of people who were trying to fix things that are wrong with the world today. That's one of the best accomplishments."
The Thomas Jefferson Scholarship Program's Tunisia Undergraduate Scholarship Program (Tunisia UGRAD) is sponsored by the Bureau of Educational and Cultural Affairs (ECA) of the United States Department of State, supported by the people of the United States, and implemented by IREX.