Identifying barriers for women in the workforce in Jordan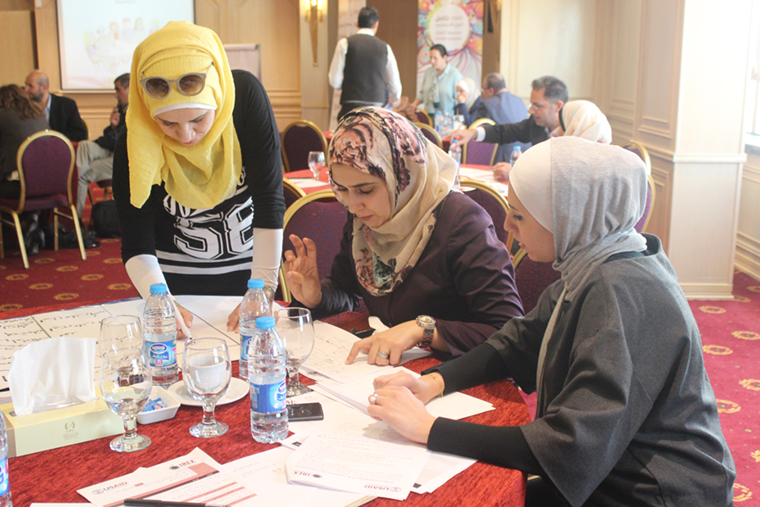 Dr. S. has worked at the Jordanian Ministry of Health for ten years. She observes the senior management of the Ministry shifting from men to other men; never has there been a female Minister and 90% of Managing Director roles within the Ministry are held by men.
Opportunities for travel outside of Amman appear to be doled out disproportionately to men and promises of a day care facility as mandated by Jordanian law have yet to be kept. Pressure to rise in the ranks is high, particularly as women are obligated to retire at 55, compared to men at 60, thus limiting her lifetime earning potential. Dr. S.'s attempts to draw attention to these inequalities and her concerns through the appropriate channels have received little more than lip-service.
And Dr. S.'s experience is all too common for women in the public sector in Jordan. Both formal and informal inequitable policies and practices create barriers to professional growth and opportunity that limit women's full engagement.
In the face of these challenges, Jordanian institutions and individuals across all sectors are advocating for increased opportunities and support for women in Jordan, reaffirming the sentiment of Queen Rania that, "the more our societies empower women, the more we receive in return."
IREX's USAID Takamol — Jordan Gender Program is contributing to these efforts by partnering with public sector institutions to establish seven Gender Audit teams to assess and evaluate their own institutional procedures, and subsequently develop key recommendations to promote equal access and opportunities for male and female employees.
Audit teams dive deep to uncover the status quo
The assessments conducted by these teams go beyond determining how many men and how many women work in their institution by evaluating HR policies, determining if field visit opportunities are afforded to men and women equally, and assessing compensation and benefits packages for male and female staff, among other indicators. Identification of priority issues and all of the investigation is led by the teams themselves, ensuring that they have buy-in and full ownership of the audit process. Additionally, teams are composed of diverse representatives from across their government entity, contributing to the representativeness of the process and final product.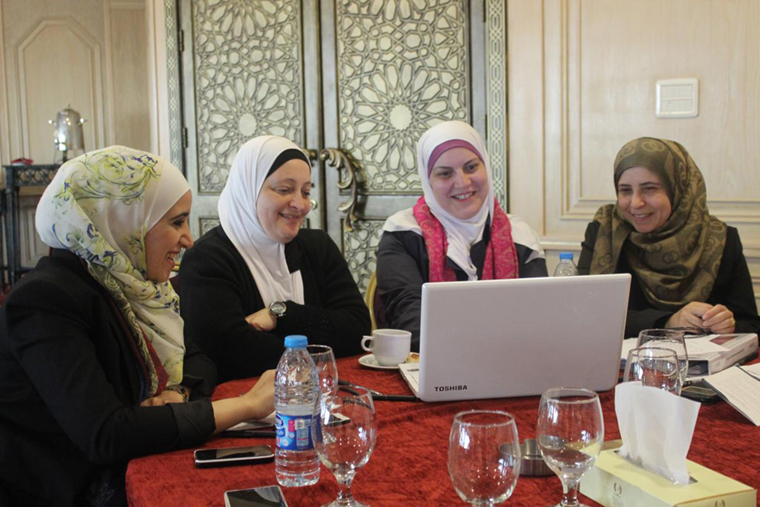 According to Yazan Abu Jbarah, IREX-Jordan's Advocacy and Policy Specialist, this audit process "is not only focused on finding statistics but rather on exposing the status quo" to identify discrepancies and barriers that exist to women's achievement of leadership positions.
"Our leadership did not believe in [a] women's capability to [hold a] Director or Secretary General [position]," said a representative from the Ministry of Agriculture team. Furthermore, she explained that they didn't want to just share the information, but wanted to take the added step of providing suggestions for a way forward and actual solutions to enable change.
All of the team members emphasized the challenges of the "informal culture" that pervades their institutions. Even when policy dictates equitable access, in practice these institutions adhere to traditional methods and outdated notions of what they think women and men should have access to in the professional sphere.
One team member from the Ministry of Planning said that previously, gender was a "hidden issue" that people neither acknowledged nor prioritized, but now she feels that the Ministry is providing more support. The Ministry of Planning is the only office that had a pre-existing gender team, though it was largely isolated from the rest of the Ministry and lacked the necessary support to have substantive impact. Thanks to the approach of Takamol and the perceived credibility of her team, she added, "now, [the gender team] is at the heart of the Ministry of Planning."
King Abdullah Award provides sustainable incentive for institutional change
What proved instrumental in providing incentives for Ministries to support Gender Audit teams and adopt recommendations was the King Abdullah II Award for Excellence in Government Performance and Transparency. As an annual public sector competition, the Award brings together government entities to compete on various indicators of good governance, including gender integration and promoting equal opportunities for men and women.
Takamol is working closely with those who manage the Award to strengthen the gender-related indicators in the Award language, helping to ensure high standards for institutions and to shift the status quo towards sustained, meaningful improvements in both policy and practice.
The audit teams know that their task is not easy, but they also acknowledge the potential impact of their efforts. "This is about justice," said a team member from the Ministry of Health. "We always had these issues, but [we were] silent. Now we can talk about it, raise it, and support it. We feel like we are not alone."
The USAID Takamol — Jordan Gender Program is made possible by the generous support of the American people through the U.S. Agency for International Development (USAID) and implemented by IREX.