The global classroom: Bringing Delhi to Vermont
By Guest Contributor Randal Mason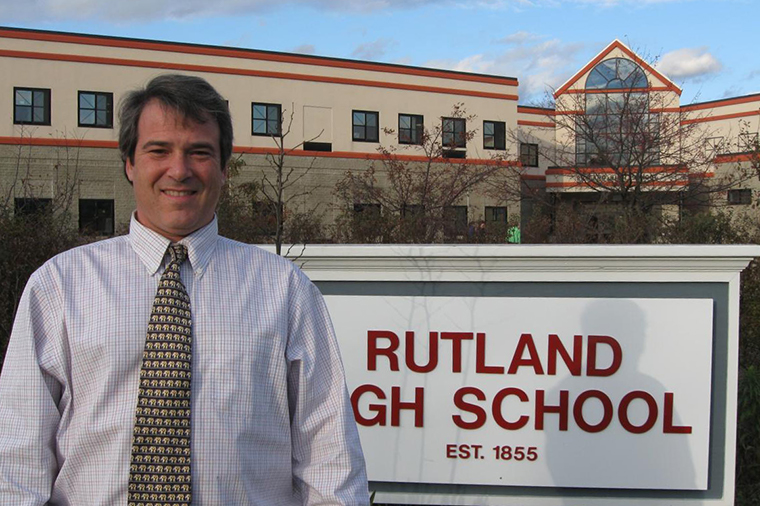 From urban India to rural Vermont, IREX is enhancing students' learning by helping educators connect to classrooms around the world.
Like teachers everywhere, Ron Eisenman wants to expand his students' horizons. "Our school is really trying to focus on creating global understanding," says Eisenman, who teaches 10th grade social studies in Rutland, Vermont. "Because we live in a rural area, we wanted the students to connect with actual people from other countries."
Having participated in IREX's Teachers for Global Classrooms Program (TGC) Eisenman sought out overseas educators who could interact with his classroom. He turned to IREX for help. IREX circulated his request to international alumni from its teacher training programs. Several alumni from India agreed to collaborate right away.
Eisenman and his fellow teachers in India chose gender equity as the focus of the project. "We wanted to connect to a major issue today, an issue of pressing global concern," Eisenman says, noting that his students' formal curriculum currently covers race issues and will address religion in later grades. Gender seemed to be a glaring omission.
"Gender equity is not only a burning issue in my country. It is a global issue," agrees Tanusree Ghosh, a teacher at Shri Shikshayatan School in India and an alumna of the Teaching Excellence and Achievement Program (TEA), who enthusiastically agreed to collaborate with Eisenman's class.
Eisenman says that the perspectives of teachers like Ghosh were invaluable. "The students read about trafficking in India. But when they get to talk to an Indian teacher by Skype, they learn that it's way more complex. Some of these issues are in rural areas, not in Delhi. They learned to paint a bigger, more nuanced picture.
On gender equality in her home country, Ghosh notes, "When we look at school results, girls perform as well as boys, if not better in some places. But they drop out because parents prefer to spend their resources for their boys' education rather than spending equally on their sons and daughters."
Following online questionnaires and in-person video calls, Eisenman's students disseminated their research through self-produced websites that included excerpts from interviews, quotes, survey data, images, and videos.
"The engagement level was way higher than with traditional units," Eisenman says. "Several kids who generally weren't so engaged in history came up to me and said, 'This is something I can identify with,' and, 'I can't believe we're doing this in school. This is great!'"
Ghosh shares Eisenman's passion for global education and emphasizes the mutual benefits of virtual and in-person exchanges. "The TEA Program has not only made me a global teacher, it [has] also help[ed] my students and colleagues become global." She adds, "They are exchanging their views, hobbies, education, culture, dress, festivals, etc. In this way a strong cultural bond has been created. They [can] relate the similarities of their lives [even] though they are thousands of miles apart."
The Teachers for Global Classrooms Program (TGC) and the Teaching Excellence and Achievement Program (TEA) are implemented by IREX and funded by the Bureau of Educational and Cultural Affairs of the US Department of State.