Faces of war: supporting Ukrainian journalists reporting from the battlefield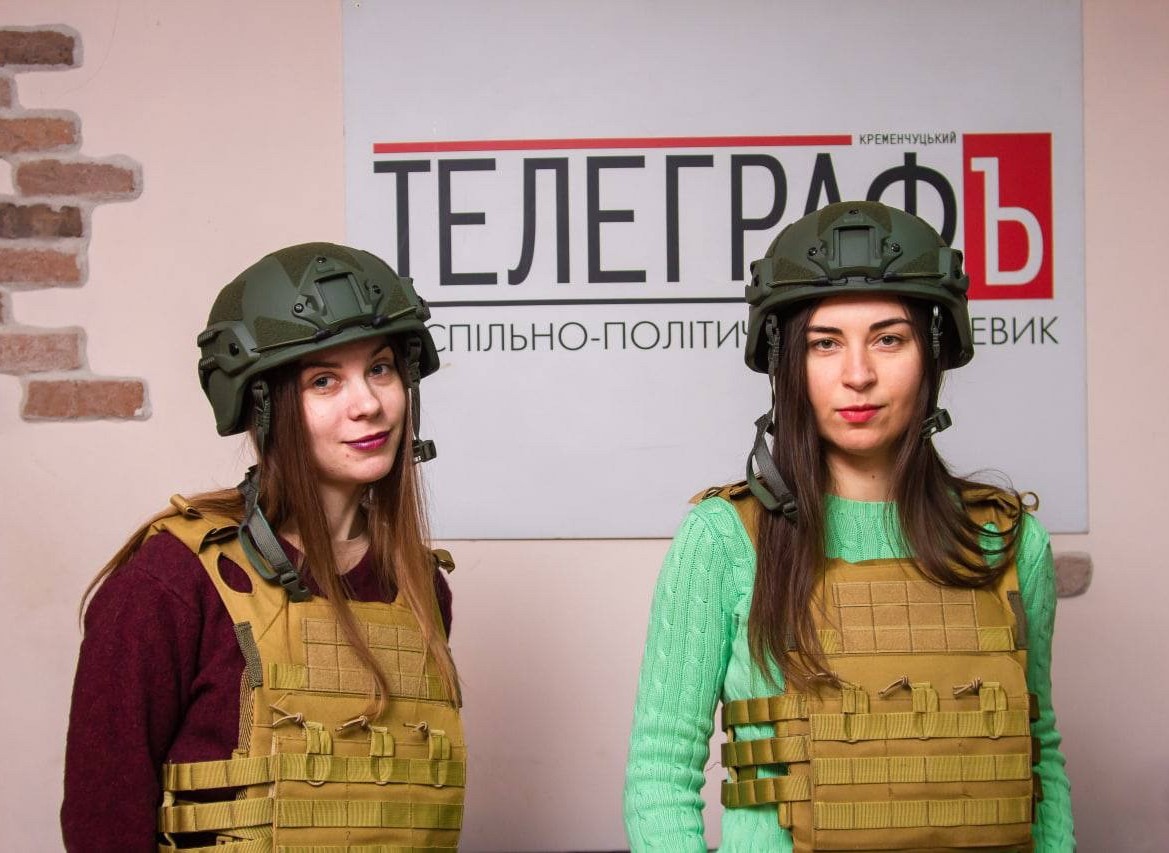 After Russia's full-scale invasion of Ukraine in February 2022, reporters faced grave safety risks while operating from the frontlines and near military operation zones without personal protective equipment.  A group of U.S.-based aerospace companies, spearhead by HawkEye 360 and the National Security Space Association, created the Space Industry for Ukraine initiative to offer critical humanitarian projects including but not limited to medical rehabilitation, aid delivery, evaluation support and refugee assistance, to affected communities. The initiative partnered with IREX's Ukraine Media Partnership Program (UMPP) to provide journalists with the equipment and resources they need to continue  reporting under dangerous conditions.
For decades, IREX has worked to positively impact the lives of Ukrainians through programs that empower youth, cultivate leaders, strengthen institutions, and extend access to quality education and information. When Russia launched a full-scale invasion, IREX pivoted and reallocated majority of  Ukraine media funding to provide emergency and core support for Ukrainian media. This included the replacing equipment destroyed during the invasion, relocation of media workers and their immediate families, and supporting the basic needs of the newsroom, such as salaries and online presence. With additional funding from the National Security Space Association, IREX provided media workers from 16 outlets with personal protection equipment including body armor and helmets and first aid kits.
Meet some of these journalists who have since shared their stories:
Natalia Kalinichenko, Chief Editor,

Bilopillshyna newspaper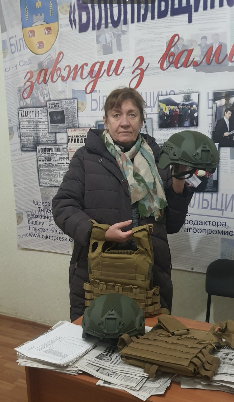 Bilopillshyna newspaper operates in the Sumy region, located seven kilometers from the Russian border. 
Kalinichenko explains that her team often travels to areas with constant shelling alongside other journalists from national media and investigative outlets, highlighting the dangerous risks that journalists are willing to undertake to provide information to local populations. Unlike colleagues from larger outlets, her team was often denied entrance and had to seek other ways to pass checkpoints, because they did not have the required safety equipment.
By providing the outlet with personal protective equipment, IREX played a key role in the delivery of critical information to border regions to fights against Russian disinformation. Journalists can now tell the victims' stories, report on Ukrainian victories and provide information on where citizens can access social services.   "Our team is thankful for the bullet proof vests and the helmets… now, we feel empowered as journalists and can continue our mission in a safe way," said Kalinchenko.
Anatoliy Bilonozhko, Chief-Editor, Nikolayevskie Novosti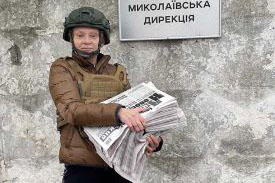 As Russia continues to shell civilian infrastructure and target innocent populations, journalists outside the frontlines are in danger performing their day-to-day duties. Bilonozhko, the Chief Editor of an online platform in Mykolaiv, explains that in addition to working in newsrooms, journalists often assume responsibilities like working as drivers and advertisers who deliver newspapers to local kiosks. Those public areas are often crowded and become targets of Russian missile attacks, creating additional threats for journalists.
After receiving the body armor and helmets from IREX, Bilonozhko noted that the gear "allows us to participate at various press-conferences and gives us access to cover locations where we need permission from the military forces."
Kateryna Kolochkova, Photojournalist

,

Zaporizhzhya 061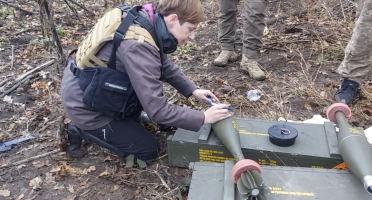 Kolochkova's team travels close to the frontline to collect information and footage to develop materials about people that have been affected by the war and those who have lost their homes. To support their efforts, the team received protective equipment.
"The protective equipment allows us to continue our work in a safer mode. In addition to safety, the body armor allows us to have the first aid items attached to the vests and we place cameras on the helmets to provide our audience with footage of the destruction of Russia's aggression.''
Vlodko Luchyshyn, Radio host, Lvivska Hvylia radio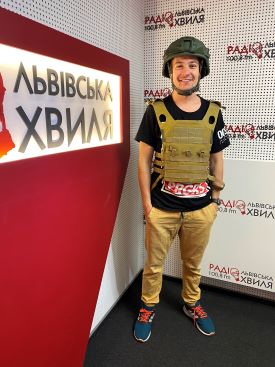 Many Ukrainian media practitioners work as "fixers" supporting foreign correspondents fighting against Russian propaganda and reporting the realities of the war to the international community. Fixers work independently and are often not associated with institutions, so they do not receive benefits like insurance and protective equipment. One of the recipients of protective gear from the radio Lvivska Hvylia, in Lviv, Vlodko Luchyshyn, highlights how the equipment provides protection against the danger that often accompanies fixers.
"Yuriy received protective ammunition to work on the front line. He works as a fixer and without the protection, he is at high risk of being harmed. Because of the work of fixers, news of the full-scale invasion in Ukraine is on the forefront of world media outlets. Fixers organize the visits to conflict zones and handle all the details," explained Luchyshyn.
With the support of the National Security Space Association, personal protective equipment was distributed to journalists from various types of outlets – online platforms, radio stations, television broadcasters, print newspapers, and investigative centers – each of them is using the equipment to continue their courageous work of documenting war crimes and providing critical information to the citizens of formerly occupied territories.
Thanks to the generous support of the U.S. Department of State, IREX has been supporting journalists and media organizations in Ukraine since 2002. As the first Russian invasion started in 2014, IREX has helped 3 media outlets from the Eastern part of the country to reopen a second office in Kyiv and 5 reporters from Crimea to start operations after relocation to Kyiv, in addition to its more traditional partnership initiatives such as educational travel of Ukrainian media to the US, and American media travelling to Ukraine.