Bringing together media and civil society to fight trafficking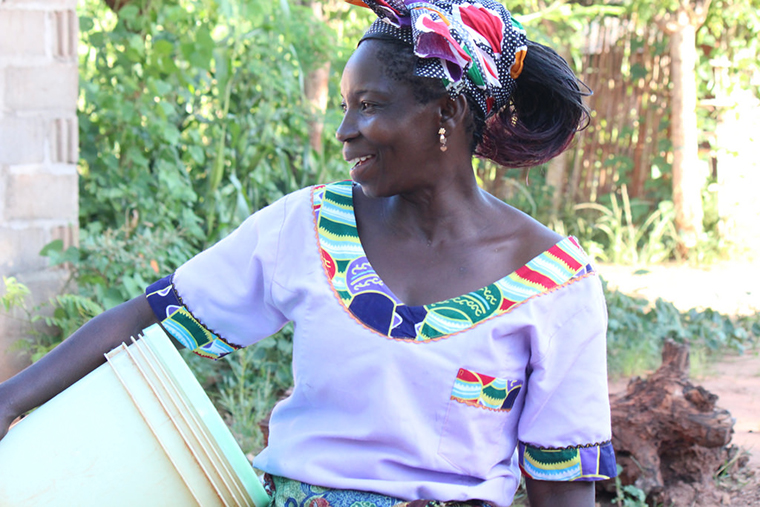 Mozambique faces acute challenges related to human trafficking for sexual exploitation and forced labor. The country is considered a major source of trafficking and a transit corridor for men, women, and children.
Journalists play an essential role in disseminating essential information and raising awareness to fight trafficking. However, in Mozambique they face many challenges in reporting on the issue, which often leads to misinformation and the spread of misconceptions.
"In many situations, we don't have official information about trafficking," said Leonardo Gasolina, a journalist at the newspaper @Verdade. He noted that trafficking's technical terms also pose a challenge for many journalists.
To help increase awareness and eradicate the problem, IREX's Media Strengthening Program for Mozambique (MSP) is teaching journalists how to gather and disseminate critical information on human trafficking.
Equipping journalists with key skills
In addition to struggling to use appropriate trafficking terminology, journalists often fail to safeguard the identities of victims or victims' families. It is also difficult for them to find key statistics, information, and resources on trafficking.
"At times, investigative reports [on trafficking] aren't produced, as the newsrooms are either unable or unwilling to allocate the required resources to produce articles," said MSP Media Specialist Arsenio Manhice. "The result is very superficial articles with information that fails to inform and educate the public."
Through training sessions, public debates, and reporting guides, MSP equips journalists in Mozambique with the skills necessary to report on trafficking. It also connects journalists to civil society actors and community members to foster sustainable dialogue. As a result, journalists become better prepared to influence policymakers and inform victims about resources.
"Our role [within MSP] is to link journalists to the main players in terms of the trafficking response," said Manhice. The project facilitates debate to ensure that the media presents all facets of trafficking accurately. MSP also helps journalists engage social actors in dialogue to avoid harmful stereotypes and myths.
Connecting the dots between media, civil society, and gender awareness
Closer collaboration among journalists, civil society actors, and communities is also essential for combating human trafficking. Media can play an especially important role by providing timely, accurate information to the public and informing women about their rights.
"Insufficient communication between the media and civil society helps perpetuate misconceptions," said MSP training facilitator Lea Boaventura. "The most important impact is the effect we have on the community. By empowering and putting journalists in positions to report on certain issues, we [can] generate [positive] behavioral changes."
MSP also incorporates gender awareness into its activities, which include working with community radio stations to produce programs with gender themes, conducting training sessions that show the relationship between gender-based violence (GBV) and trafficking, and holding briefings on how journalists can incorporate gender awareness into media agendas. In May, the program will launch a GBV reporting handbook.
"Trafficking is under-reported, and when reported, the quality is very low," said MSP Program Coordinator D?rcia Materula. "Our approach is trying to create a link to [gender] by showing the relations between trafficking and GBV and why women [are] more vulnerable in Mozambique to trafficking in comparison to men and boys."
The program is not only important for improving lines of communication between journalists and civil society, but also for improving the reporting about GBV and human trafficking. As one of the program's participants stated, "When we report on trafficking, we make everyone aware of the issue."
The Media Strengthening Program for Mozambique (MSP) is funded by the United States Agency for International Development (USAID) and implemented by IREX. The program supports Mozambican professional and community journalists and their media platforms to provide high-quality information to citizens and promote accountability and development.