Understanding Youth Learning to Earning Journeys: The Case for a New Learning Agenda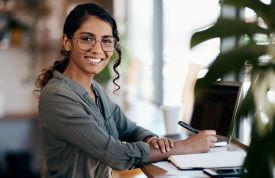 What happens during the period that youth seek stable employment after completing their education? For some, the journey from school to work is short, for others, it is much longer. For most young people worldwide, this transition has become longer, harder, and less certain.  
In this paper, we share findings from a review of key reports and resources about what youth experience while transitioning from school to work. We conducted this review to examine whether youth employment research reports and resources that shape policy and program decisions reflect an up-to-date, holistic, intersectional, and youth-centric exploration of young people's realities as they pursue employment.  Our desk research uncovered the following key findings which have informed our recommendation for a new learning agenda to enable youth-serving institutions to have greater impact on addressing youth unemployment: understanding the learning to earning journeys of young people. 
False narratives about youth transitions from school to work may be causing harm 

Mental health challenges might be making it harder for youth to find work 
Support models overlook the role that informal work plays in the life of most young people 

Intersectional frameworks that can reveal youth lived experiences are uncommon 

New research models have uncovered more authentic, fluid youth school to work journeys and narratives