Mandela Washington Fellowship: Toolkit for a Successful Mentorship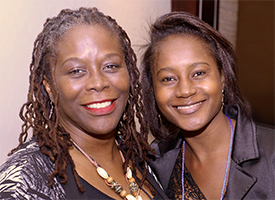 The Mandela Washington Fellowship mentorship program is designed to provide Mandela Washington Fellows with individualized leadership development from a skilled and experienced mentor. This will provide opportunities for professional growth to help Fellows expand their networks and achieve their goals as they grow as African leaders. The program achieves this through both traditional and peer-to-peer mentorships.
Both mentors and Fellows can use these mentoring toolkits and additional tools and resources to create a customized mentorship experience based on the Fellow's individualized experience and leadership goals.
Accompanying videos
The Mandela Washington Fellowship is sponsored by the U.S. Department of State with funding provided by the U.S. Government and administered by IREX.