Register: Impact Fellowships Summit
About         Register         Agenda         Location         Partner         Contact Us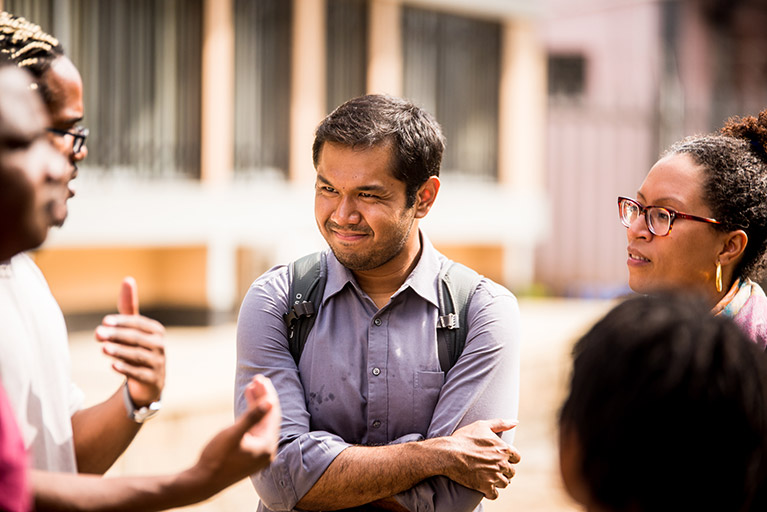 Join us for the 2019 Impact Fellowships Summit on April 25 and 26 in Washington, DC.
The summit will feature the theme Dynamic Leadership for a Changing World.
Register
By registering for the Impact Fellowships Summit, you will gain two-day access to summit sessions, breakfast and lunch for each day, and access to our professional network reception. 
Prices will increase by $50 after January 15, 2019.
Standard pricing: $450*
Discounted pricing: $350* (for employees at small NGOs)
You are eligible for this discount if you work at an NGO that has fewer than 50 employees.
*A $10 processing fee will be added at the PayPal checkout. Registration payments are nonrefundable; however, if you are unable to attend you may transfer your registration to a colleague. Please contact IFS@irex.org if you have questions or concerns.
Submit a Proposal for a Session
Do you have an idea for a session that you would like to organize?
To submit an idea, click one of the buttons below and fill out the form that appears. We are accepting proposals until November 30, 2018.
Please note that if your session proposal is accepted, you will still need to register to attend the summit. If you have questions, please contact IFS@irex.org.
Sessions should relate to at least one of the three technical tracks. They can be breakout sessions, workshops, lightning talks, marketplace booths, community building activities, or another type of session.
Breakout Session

In a breakout session, several presenters share different perspectives about the same topic. Then the panelists take questions from the audience. To suggest a breakout session, you can nominate other speakers to participate on the panel with you, or we can help identify who would be a good fit.
 

Workshop

In a workshop, one or more facilitators lead a hands-on training session to build foundational skills. You can propose a workshop that you would like to lead or a workshop that you would organize with others.
 

Lightning Talk

In a lighting talk, you'll have 5 minutes and 20 slides to present on a critical topic. Propose a topic that will inspire your colleagues and spark conversation.
 
 

Marketplace

Do you have an innovative tool, methodology, or technology that you'd like to share one-on-one with attendees? Apply for a marketplace booth to set up a table at the summit.
 
 

Community Building

If you have an idea for how the summit can facilitate community building, submit a proposal to lead a community building activity. The activity can last 5 minutes or up to an hour.
 

Other
Don't see your ideal session format here? Suggest a different type of session »

Technical Tracks
Connections Matter
Fostering community and networks among fellows during and after programming, and within and across fellowship programs
Sessions may include discussions about strategies for
building and maintaining a successful alumni community,
using virtual or offline platforms for fostering community, or
measuring and tracking the role of networks in producing outcomes at the community level (e.g., through social network analysis).
The Diversity Dividend
Building programs and strengthening leaders to promote equity and inclusivity
Sessions may include discussions about
recruiting and attracting diverse candidates to fellowship programs,
ensuring that programming accommodates differing abilities, diverse learning styles, and backgrounds,
addressing bias or prejudice at the individual, institutional, and system level, or
sharing lessons from working with underrepresented communities or from working in closing or conflict spaces.
Answering the "So What?"
Adapting and modeling a learning mindset within programs for greater effectiveness and impact
Sessions may include discussions about
measuring the short- and long-term impact of fellowship programming,
using monitoring and evaluation results to inform program adaptation,
engaging communities in learning and adapting, or
applying technologies to foster better learning outcomes for fellows and integrate data-driven decision making into program management and content.