Opportunity for U.S. teachers: Fulbright Teachers for Global Classrooms Program (Fulbright TGC)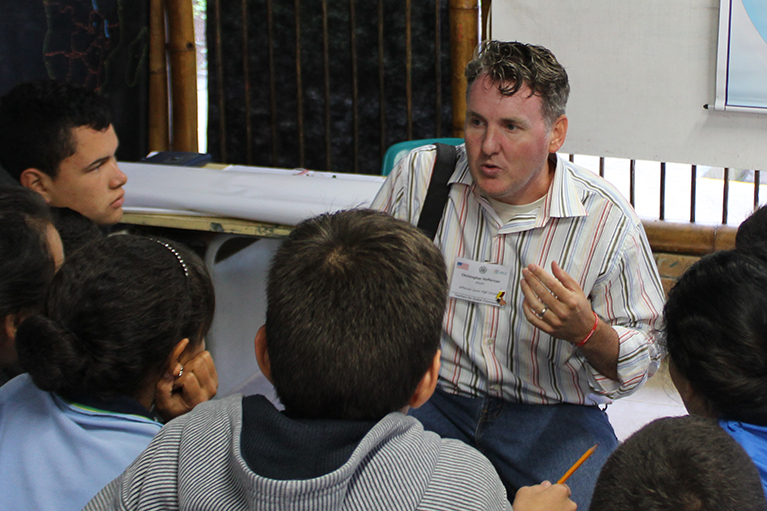 IREX is accepting applications for the 2018–2019 Fulbright Teachers for Global Classrooms Program. The deadline to apply is Tuesday, March 13, 2018, at 11:59 p.m. EST.
The Fulbright Teachers for Global Classrooms Program (Fulbright TGC) is a year-long professional development opportunity for elementary, middle, and high school teachers to develop skills for preparing students for a competitive global economy. Fulbright TGC equips teachers to bring an international perspective to their schools through targeted training, experience abroad, and global collaboration.
Application Instructions
Applications must be submitted online by Tuesday, March 13, 2018, at 11:59 p.m. EST. Applications that are faxed, mailed, or e-mailed will not be accepted.
For more information, download the detailed application instructions and frequently asked questions documents. Please review the program eligibility requirements prior to starting an application to ensure that you are eligible. If you have additional questions after reviewing the application instructions, please send an e-mail to fulbrighttgc@irex.org. 
Eligibility Requirements
Teachers for Global Classrooms was one of the best professional opportunities I have had in my life.... I gained new skills, experiences, and perspectives that opened my eyes and will help me bring global education to my school.

Mario Perez, TGC alumnus
Eligible applicants must meet the following requirements:
Have earned a Bachelor's degree or equivalent education and experience;
Have five or more years of teaching experience, or of working directly with students in another educational capacity (such as library media specialist or a blended instructional role);
Be a citizen of and resident in the United States*; 
Be employed full time as a teacher at a U.S. public, private, or charter school;
Demonstrates commitment to teaching or working in their field after completion of the program;
Have submitted a complete application.
The Fulbright TGC Program promotes diversity in the classroom and in learning. Fulbright TGC supports inclusion and strongly encourages teachers with disabilities to apply. 
Alumni of the Teachers for Global Classrooms (TGC) programs are ineligible to apply. Preference will be given to applicants who have not participated in the Fulbright Distinguished Awards in Teaching (DA), the Fulbright Classroom Teacher Exchange or another Fulbright program. Please see the Fulbright Foreign Scholarship Board policies, chapter 800 (U.S. Teachers). 
*U.S. teachers at Department of Defense schools and teachers from US territories are also eligible to apply.
Questions? 
Read more about Fulbright TGC, download the frequently asked questions document, or contact fulbrighttgc@irex.org.