Opportunity for U.S. teachers: Fulbright Teachers for Global Classrooms Program (Fulbright TGC)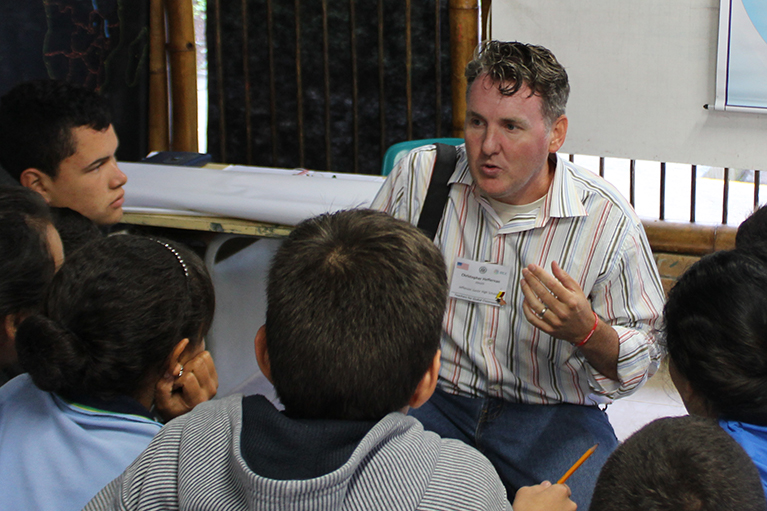 Apply by March 24, 2021, to be considered for the 2021–2022 Fulbright Teachers for Global Classrooms Program.
The Fulbright Teachers for Global Classrooms (Fulbright TGC) Program is a yearlong professional learning opportunity and short-term exchange for elementary, middle, and high school educators from the United States to develop skills to prepare students for a competitive global economy. Fulbright Teachers for Global Classrooms equips educators to bring an international perspective to their schools through targeted training, experience abroad, and global collaboration.
To be eligible for the Fulbright TGC Program, the applicant must:
be a citizen of the United States;

reside in the United States, a U.S. territory, or a school associated with the Department of Defense Education Activity;

hold at least a bachelor's degree;

have a minimum of three years of full-time experience in a U.S. K–12 educational institution;

be currently employed full-time in a U.S. K–12 educational institution or school district with a minimum of 50% of contracted hours in a student-facing role; and

have NOT resided abroad for five or more consecutive years in the six-year period preceding the date of application; a candidate who has done so is ineligible for a grant. A candidate who has lived outside the United States for nine months or more during a calendar year is deemed to have resided abroad for that year.
Fulbright Teachers for Global Classrooms are selected through an open competition. Applications are reviewed by an independent panel of experts according to a rubric of specific evaluation criteria.
In an effort to reflect the diversity of the United States and global society, the Bureau of Educational and Cultural Affairs programs, funding, and other activities encourage the involvement of U.S. and international applicants from traditionally underrepresented groups, including women, racial and ethnic minorities, and people with disabilities. Opportunities are open to people regardless of their race, color, national origin, sex, age, religion, geographic location, socioeconomic status, disability, sexual orientation, or gender identity. The Bureau is committed to fairness, equity, and inclusion.
Alumni of the Teachers for Global Classrooms (TGC) programs are ineligible to apply. Preference will be given to applicants who have not participated in the Fulbright Distinguished Awards in Teaching (DA), the Fulbright Classroom Teacher Exchange or another Fulbright program.
Questions?
Read more about Fulbright TGC or contact FulbrightTGC@irex.org.