Opportunity for U.S. K–12 teachers: Fulbright Distinguished Awards in Teaching Semester Research Program for U.S. Teachers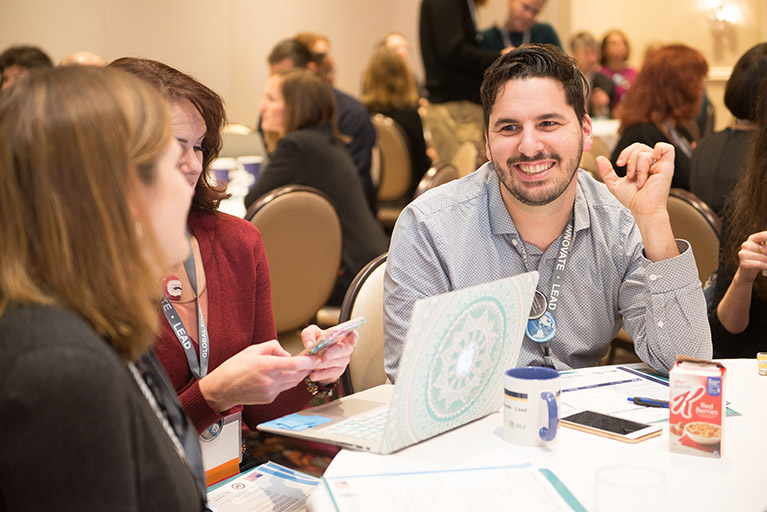 The Fulbright Distinguished Awards in Teaching Semester Research Program for U.S. Teachers (Fulbright DA) provides an opportunity for K–12 educators from the United States to take part in a three- to six-month professional development experience abroad. Participants will pursue individual inquiry projects, take courses at a host university, and collaborate with colleagues on best educational practices.
The Fulbright DA Program is sponsored by the U.S. Department of State with funding provided by the U.S. Government and administered by IREX.
Deadline: January 15, 2019, at 11:59 p.m. ET.
Eligibility
Full-time K–12 teaching position, including classroom teachers, guidance counselors, curriculum coordinators, special education coordinators, media specialists, librarians, and gifted and talented coordinators and others who spend at least half of their time interacting with students

Five years of full-time teaching experience in the U.S., a U.S. territory or school associated with DODEA is preferred

Be a U.S. citizen, and reside in a U.S. state, territory or campus associated with DODEA

Master's degree or enrolled in a master's degree program

Demonstrated record of professional development activities and leadership
How to apply
Consult the above list of eligibility requirements, and view country/territory profiles of each country/territory's educational system: Botswana, Brazil, Colombia, Finland, Greece, India, Israel, Mexico, Morocco, Netherlands, New Zealand, Palestinian Territories, Singapore, Taiwan, United Kingdom, and Vietnam.
Frequently asked questions
Application, eligibility, and selection
How long is this program and when does it take place?
The length of the program can be from 3 to 6 months long and take place anytime during the academic year, depending on host country requirements and the project design proposed by the teacher. 
What is the timeline for the 2019-2020 program?
Applications due: January 15, 2019

Applicants notified: April 2019 (subject to change pending selection process)

Orientation in Washington, D.C.: August 2019  

Dates projects can take place in host countries/territories: August/September 2019 – July 2020
Is there an age limit?
There is no age limit for participating in the program. Eligible participants must be practicing educators who demonstrate a commitment to apply what they learn on program once they return to their home schools and communities.  

Are program expenses covered?
Yes. The program covers the costs associated with pre-travel orientation training and travel. Additionally, each participant receives a stipend that covers costs such as tuition, lodging, food, housing, transportation and materials. 
Is the stipend the same amount as my current salary?
The stipend provided to each participant will depend on the country in which they are placed, the duration of the field experience, and other contributing factors. The stipend is not intended to be a one-to-one replacement of a participant's salary; however, it is intended to offset the expenses associated with participation in the program, and provide sufficient resources to secure housing, meals, transportation, and other necessary items during the program.  Teachers typically negotiate with their schools and districts regarding fully or partially paid leave and benefits.

Will there be any cost to my school? 
No. Participants may take a leave of absence or sabbatical with or without pay for the length of their grant.
What will happen to my benefits, such as retirement, during this time?
Participants should discuss with their school and district Human Resources departments to determine the allowability of leave, and how benefits may remain intact during an extended absence. The Fulbright DA alumni community has a breadth of experience with securing approval for leave, and support for finances and benefits. IREX is available to answer questions and find creative solutions to enable participants to take part in this program.
Will I receive health insurance while I'm abroad?
The U.S. Department of State has established health and accident benefits for all exchange participants. The Accident and Sickness Program for Exchanges (ASPE) is a basic policy and is not a substitute for your private health benefits coverage. It is not intended to cover long-term health care and has limitations in coverage. For this reason, you are encouraged to maintain your current policy or to obtain comprehensive health insurance coverage to offset the cost of major medical contingencies that may occur when you are abroad, to cover you if you travel outside of the host country, and/or to provide you with immediate coverage when you return to the U.S.
The ASPE policy provides coverage up to $100,000 per illness or accident with a $25 deductible for each claim. The Accident and Sickness Program for Exchanges Booklet is available at Seven Corners.  
Will my school hold my job while I'm abroad?
The support of the school and district administration is an important component of successful Fulbright Distinguished Awards in Teaching Programs. IREX encourages applicants to engage their administrators in the conversation around participation in Fulbright DA early in the application process. A professional reference is required as a part of the application from the Supervisor/School Head, as is a signed Leave Approval Form from the Human Resources Department.

Where will I live while I'm abroad? 
Living arrangements will differ based on each host country and host institution. Fulbright Commissions or U.S. Embassies in the host country will assist participants in finding suitable housing arrangements.   

May I take my family with me abroad? 

Yes. Many participants take their families with them to their host country. A stipend of $2000 per eligible family member will be provided if the family member resides with the participant abroad for 80% time or longer. Eligible family members include dependent children aged 21 or younger and married partners. A small stipend to offset eligible K-12 school tuition costs for dependents may be available in some countries, but the majority of expenses will be the responsibility of the participant. 

May I apply for countries not listed in the application?
No. Each year, participating countries/territories are determined by the U.S. Department of State and cooperating Fulbright Commissions and U.S. Embassies. Although the list of participating countries/territories may change periodically, you may only apply for countries/territories listed in the application for the year that you apply.
I am interested working with a host institution that is located in a city not listed on the country/territory profile. Is this OK?
Applicants are encouraged to include any institutions or organizations they have identified as potential partners in their inquiry project proposal. Placement cities and partner organizations will be at the discretion of the coordinating U.S. Embassy or Fulbright Commission in the host country, and will include considerations for participant safety and security, as well as feasibility of the partnership.
Do I need to be enrolled in a Master's program at the time of the submission of my application or once I start the Fulbright program?
You must be enrolled in the program at the time of application.  Please note that participation in the Fulbright DA Program is not intended to supplement credit for post-graduate degree work. Should currently enrolled students be accepted, they will need to work with their University faculty to arrange leave from the academic program for the duration of the program. Confirmation of enrollment into a Master's degree program should be submitted as a supplemental document in the application.

I have participated in other Fulbright programs. Am I eligible to apply for this program?
Yes, however, preference will be given to candidates who have not received previous Fulbright grants.