Opportunity for U.S. higher education institutions to host international undergraduate students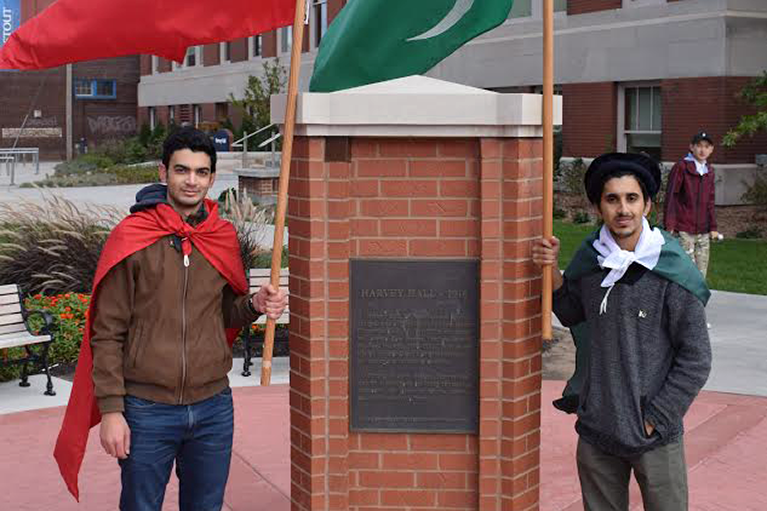 IREX seeks regionally accredited institutions of higher education in the United States to host undergraduate students for various U.S. Department of State–funded international exchange programs for the 2020-2021 academic year.
Programs include:
The U.S. Academic Host Institution Application can be completed online. Completed applications must be submitted by 11:59 p.m. EST on Friday, March 6, 2020.
International students bring a wealth of ideas, knowledge, and experiences to host institutions. In addition to providing institutions with diverse perspectives, these students foster mutual understanding and respect, and help promote cultural exchange.
How to Apply
Please read the Host Institution Application Program Overview carefully before filling out the entire online application form. The online host application works best in Firefox or Google Chrome browsers.
To apply to host for any of the programs, please submit all application materials through the online application system.
Selection of host institutions and placement of students is contingent upon the availability of U.S. Government funding and approval and receipt of J-1 visas by program participants.
More information about the programs
All programs provide the following support to students:
J-1 visa support
Round-trip travel from student's home city to host institution in the U.S.
Accident and sickness coverage
Tuition and mandatory university fees
Room and board (housing and meals)
A small allowance for incidentals
A limited allowance for books
A limited allowance for cultural enrichment activities
Alumni networking opportunities
Expectations of Host Institutions
The U.S. academic host institutions are critical partners for the programs. Host institutions will be selected based on:
Demonstrated ability to provide a well-rounded program experience (with strong academic and cultural components)
Ability to provide personalized care
Experience and ability to work with students from the targeted regions
Ability to engage students in the local community
The proposed cost-share and per student cost
Host institutions will be responsible for providing each student with academic support, cultural and community support, and logistical support. Responsibilities are explained in more detail in the Host Institution Application Program Overview.
Please note the following important instructions regarding the host application:
If you wish to complete your application at a later date, click "Save and Resume" at the bottom of the application page. You will be prompted to enter your email address. You will then receive an email with a unique link to access your saved application.

If you do not select "Save and Resume", you will be unable to access previously entered information. IREX has no ability to recover your information.

In order to keep your saved application, you need to access your application once every 30 days until it is submitted.

You can use the "Save and Resume" email feature to send your in-progress application to another colleague/department on campus who may need to complete a certain section of the application (e.g. Finance). Input their email address to send them the unique link to view the application.
Contact
Please direct all questions to IREX via e-mail at ugradhosts@irex.org or phone at 202-628-8188.