MEPI Alumni Venture Fund application information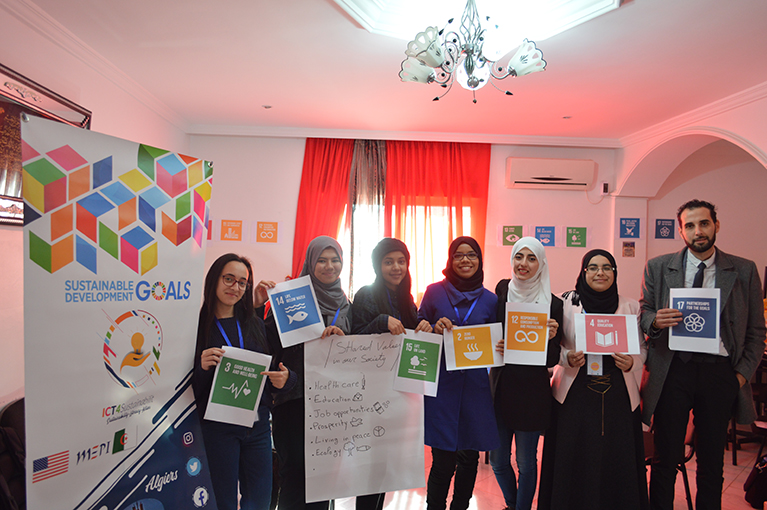 The application is now closed, stay tuned for the next round of the Alumni Venture Fund application.
The MEPI Alumni Venture Fund (AVF) aims to collaboratively utilize the leadership skills that alumni have developed through their various MEPI program experiences in the Middle East and North Africa.  
The AVF supports alumni to work together on innovative solutions to economic and/or community needs. The small grants provide seed funding for innovative ideas to develop new partnerships, foster sustainable collaboration in priority areas, and expand the impact of alumni to address needs within their communities.  
The AFV is part of the MEPI Alumni Connection, a program of the US-Middle East Partnership Initiative (MEPI) and implemented by IREX. 
The amount of funding available for grants is a minimum of $500 and a maximum of $8,000 for three different categories: 
Community Service:

 A community service project is voluntary work for the improvement of one's community.  

Private Enterprise:

 A private enterprise project is a small business or entrepreneurial project privately managed by an individual or an external company. 

Social Enterprise:

 A social enterprise project is a small business or entrepreneurial project that has a goal of contributing to the welfare of others (socially, financially, or environmentally) while also making a profit. 
Application Instructions
The application is available online in English and Arabic. Applications will be open very soon. Applications are now open for March 2019, deadline for submission is April 15, 2019.
For detailed instructions on the application process, eligibility requirements, selection criteria, the application form and other information, please review application materials below.
To provide additional guidance and to answer questions on how to submit applications for the AVF, the MEPI Alumni Connection team will organize three online information and coaching sessions on the following dates.  Follow-up emails will be sent later with more details on how to join them:
First coaching session: 

March 18, 2019 at 5 p.m. - GMT

Second coaching

session

March 26, 2019 at 5 p.m. - GMT

Third coaching

session

April 3, 2019 at 5 p.m. – GMT
Kindly note that recordings of these live sessions will be be shared on the MEPI Alumni LinkedIn Group for reference there too.
To apply, please carefully read and follow the detailed application materials. Incomplete applications will not be considered.
Application Materials
Contact