MEPI Digital Storytelling Course Application Information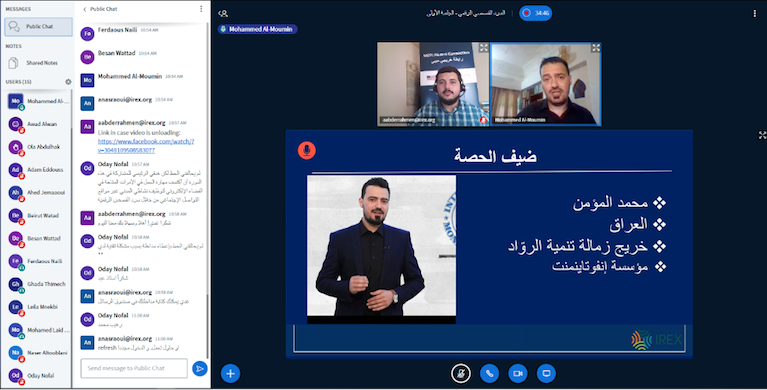 The application is now closed. Stay tuned for the next round of the Digital Storytelling Course.
Become a MEPI Alumni Digital Storyteller
Whether you want to master the art of telling your story (for example about a life impacting achievement, your other successes, or a project you are working on to share lessons learned) or you want to tell the story of another MEPI alumnus/a, consider applying for this course. By the end of the class, you will have several exciting deliverables and a capstone project that will shape and highlight your story and will be ready to share with external audiences. The course will be offered on our online platform hosted by Instructure LMS. You will also have the opportunity to earn a Credit Certificate from the George Mason University. 
Each week we will tackle two of the mentioned topics. The session will also be recorded for those who need to access the material later. Participants should budget around 2-3 hours per week for online sessions. The last two weeks will be dedicated to working on your capstone, and the time needed will depend on the format of your story (e.g. video, written, etc.).

Application Instructions
The application is now closed. Please check back later for the new round announcement.
For detailed instructions on the application process, eligibility requirements, selection criteria, the application form and other information, please review application materials below. 
 

Application Materials 
Contact