Participating Countries/Territories for the Fulbright Distinguished Awards in Teaching Semester Research Program for U.S. Teachers
Through the Fulbright Distinguished Awards in Teaching Semester Research Program for U.S. Teachers (Fulbright DA), outstanding elementary, middle, and high school teachers from the United States take part in a three- to six-month professional development experience abroad.
This page shares background information about the educational system in each country/territory where the program operates: Botswana, Brazil, Colombia, Finland, Greece, India, Israel, Mexico, Morocco, Netherlands, New Zealand, Palestinian Territories, Singapore, Taiwan, United Kingdom, and Vietnam.
We hope these country/territory profiles provide useful context as you apply for the program.
Botswana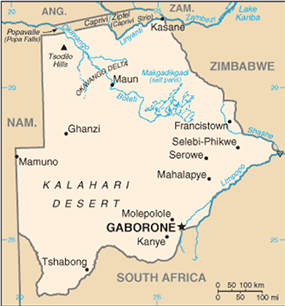 Partner organization: U.S. Embassy, Gaborone
Language requirement: English
Eligible program dates: September to November or January to July; Program lengths can vary.
Overview of the educational system
The government of Botswana has invested an enormous amount into its educational system.  The government allocates the largest portion of its federal budget to education; according to World Bank statistics, 7.8 percent of Botswana's GDP and 16.2 percent of Botswana's total government spending goes towards education, including tertiary instruction.  Since 1990, the government has spent an average of 1 percent of its GDP on tertiary education alone, high in comparison to other African countries. The World Bank last reported primary schools pupil-teacher ratio at 25:1 in 2009, which is within the country's national development plan target of 30:1.  Furthermore, young people tend to be more educated than older Batswana; 95 percent of youth aged 15 to 24 are literate compared to 84 percent of the general population.
The educational system is comprised of seven years of primary, three years of junior secondary and two years of senior secondary education. The academic year is divided into three terms, generally running January to April, April to July and August through November.  Primary education is free and all school-age children have a right to the first ten years of schooling, after which point students must take the Junior Certificate Examination (JCE) to get into senior secondary school.  Students wishing to matriculate at a university must take the General Certificate of Secondary Examination (BGCSE) at the end of their senior secondary.  Likewise, students who do not pass the Primary School Leaving Examination must repeat before they can transition to junior secondary.
Despite Botswana's commitment to education spending, concerns regarding school leaving examination results persist, especially in public schools.  School enrollment is low, dropping from 87 percent in primary school to 61 percent in secondary school.  Many prospective employers also express concern over the lack of basic skills among recent graduates, and a high percentage of graduates have difficulty finding employment.  According to Statistics Botswana, the unemployment rate for secondary school graduates (24.4 %) is higher than for those with no education (10.9 %).  BGCEC results declined 14 percent over the past five years and only 30 percent of students passed the exam in 2013, while JCE scores continues to drop with 67% of students failing with a grade D or lower.
The Ministry of Education and Skills Development was split into two in 2016 as 1) the Ministry of Basic Education supervising primary school to senior high school); and 2) the Ministry of Tertiary Education, Research, Science and Technology overseeing all tertiary education including vocational training.
Priority areas for U.S. teachers are English language teaching, special needs, and guidance and career counseling.  English instruction is very important in Botswana.  During the first few years of primary school, the medium of education is Setswana, but after grade two, it is English.  Language of instruction can be a hindrance for many students. Setswana, the national language of Botswana, is spoken by 78% of the population, but there are over 20 different languages spoken in the country; and although English is Botswana's official language and the main language used in business, only 2% of the population are speakers of English as their mother tongue.  
Special education is a major priority in Botswana. The 1994 Revised National Policy on Education came up with explicit goals for special educational needs to increase access to quality education for all children. The policy advocates for social integration, early identification and intervention, comprehensive assessment and individualized instruction.  Equally important is guidance and career counseling; this includes life skills to empower youth to be healthy, productive, and active community members effectively contributing to the achievement of an AIDS-free generation, and assistance with subjects on the economy and commerce, as well as visits to companies and initiating community projects. In 2015, the Ministry launched Botswana Education Training Sector Strategic Plan (ETSSP) 2015-2020 set to improve access, quality, inclusion and equity, accountability and governance in the education system.
Sources
Suggested inquiry project topics for U.S. teachers
U.S. teachers are encouraged to consider projects that address:
Outcome based education

Teaching pedagogy in primary and secondary schools

In-service training best practice

Inclusive education
Brazil
Partner organization: Fulbright Commission in Brazil
Language requirement: Must have proficiency in either Portuguese language or Spanish language
Eligible program dates: August through December or February through June
Brazil is the fifth largest country in the world and it is similar in size to the continental United States. It is also the largest country in South America and the largest Portuguese speaking country in world with around 209 million people, 85% of them living in the Southeast region of the country. The most important economy sectors are agriculture, mining, manufacturing, and the services. Despite the achievements in poverty reduction over the last decades, inequality remains at high levels in one of largest democracies in the world. After achieving universal coverage in primary education, Brazil is now struggling to improve the quality and outcomes of the system, especially at the lower and upper secondary levels.
Overview of the educational system
The Brazilian Constitution (1988) states education is the right of all and the duty of the Union and of the family.  Education is offered at public tuition-free institutions through the cooperation between Union, states, and municipalities. It can also be offered by either for profit or not for profit private entities. Public officials in charge of providing the compulsory education levels are liable for any flaws in the system because access to these education levels is considered a subjective public right.
Education in Brazil has two levels: basic education, including early childhood education, primary education and secondary education; and higher education (Chart 1).
Chart 1 – Structure of the Brazilian Education System

These education levels can be offered in many modalities depending on specific demands and needs, e.g. special education, professional education, distance education, youth and adult education, indigenous school education, specific ethnic-racial and rural education.
The diagram in Chart 2 presents how education levels, steps and modalities can be articulated.

The vast majority of children, youth and adults enrolled in basic education attend public schools; the opposite occurs in higher education.
The responsibilities in offering basic education are formally distributed among the federate entities. Municipalities must provide early childhood education (ages 0–5) and primary education (ages 6–14); the latter is shared in variable levels in some states. States must provide secondary education (ages 15–17). The Union has a redistributive and supplementary role regarding all steps in basic education striving to promote equity of educational opportunities countrywide. The Union must secure a minimum standard of quality of education, through technical and financial assistance to the states and the municipalities. Therefore, the Union is responsible for formulating national guidelines and redistributing funds.
Among the changes that took place in the country in the last decade, two key legal milestones must be highlighted. First, the inception of the Fund for the Maintenance and Development of Basic Education and for the Enhancement of Education Professionals – FUNDEB, that has been contributing significantly to increase earmarked funds to basic education. Second, the increase of the number of years in mandatory schooling for each and every individual from ages 7 to 14 to ages 4 to 17 was gradually implemented till 2016.
Key education topics in Brazil
Though the country has made substantial progress, still there are several challenges that must be overcome to improve the quality of school education. Some of them are listed here below:
Continuing efforts to improve access and support to early childhood education and care, while supporting school completion among students who might be at risk.

Further improving access to quality upper secondary education and initial vocational education and training, while ensuring the quality of public and private tertiary institutions.

Continuing efforts to develop quality in teaching and school leadership.

Ensuring that key stakeholders, such as school leaders and teachers, have the capacity to use evaluation and assessment results to improve student outcomes.

Ensuring alignment and co-ordination between the different levels of government and stakeholders to deliver quality education.

Continuing investment in education and ensuring schools are equally and efficiently funded across all education levels.
To learn more about the Brazilian educational system, please visit the Ministry of Education and the National Institute for Educational Studies and Research.
Colombia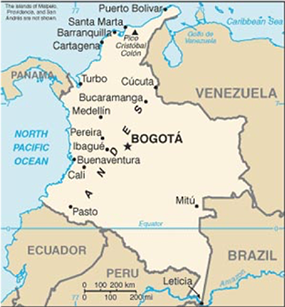 Partner organization: Fulbright Commission Colombia
Language requirement: Spanish proficiency recommended
Eligible program dates: August 20 to November 30, 2019; February 1 to July 15, 2020
In recent years, Colombia has placed education as a priority in order to improve the country's economic and social prosperity, and has invested more resources in this sector than any other area. Colombia is a country in transformation that has made great efforts to offer an inclusive and quality education for all, by implementing policies that have allowed increasing the number of hours that children attend school, ensuring that more children access the system from younger ages, and that more students continue to higher education. The country has also focused on generating and increasing access to higher education for vulnerable population, as well as on investing in improving teacher training and development.
Colombia has invested on education as a main transformation factor, in the middle of, perhaps, the greatest socio-economic challenge of its recent history: the beginning of the post-conflict and the opening of the country after more than 50 years of war. Although it is a great challenge, the country has many advantages: abundant natural resources, an open economy that has had a significant growth in recent years and, especially, a young population full of hope and ideas to transform their country, which is the fifth largest in Latin America, with a population of about 45.5 million inhabitants.
Education in Colombia is a right and is mandatory for citizens between 5 and 15 years of age. The education system is structured as follows:
Initial Education and Comprehensive Care for Early Childhood

starts from birth and finishes at 6 years of age. Very recently (2016), the country created the State policy "De Cero a Siempre" (From Zero to Always) that materializes the regulatory and technical advances on early childhood. There are around 2.9 million children and pregnant or lactating mothers in the initial education system, which addresses well-being, education, health, nutrition, recreation and socialization of children.

Basic Education

includes grades from 1st to 9th (children from 6 to 14 years old). Approximately 7.5 million students are located in basic education, in more than 50,000 school premises (sedes escolares). Many state-run schools in Colombia have an estimated school day of 5 to 6 hours, although the government's effort has focused on increasing it to 7 hours in order to achieve equity. Those efforts respond to the fact that 19% of students of basic education and 23% of middle school students attend private education institutions, where students receive around 8 hours of instruction.

Middle Education

lasts two years: grades 10th and 11th (15 and 16 years old). Approximately 1.1 million young people are enrolled in middle education. Students can study in general academic training programs (academic baccalaureate), vocational training and education programs (technical baccalaureate) or in one of the 137 Teacher Training Schools (Escuelas Normales Superiores), which train future preschool and elementary teachers. Upon successful completion of Middle Education, students receive a bachelor's degree and take the national test (SABER 11) to be able to enter higher education.

Higher Education System

:

there are approximately 288 Higher Education Institutions (HEI), which offer academic and vocational programs in the country. The HEI are divided as follows:

Universities

(Universidades) offer both undergraduate academic programs and graduate programs (Specialization, Master's and Doctoral degrees), and participate in scientific and technological research. 28% of HEI are universities.

University Institutions

(Instituciones Universitarias) offer professional undergraduate and specialization programs only. 42% of IES correspond to this category.

Technological Institutions

(Instituciones Tecnológicas) offer technical programs. 18% of HEI are technological institutions.

Professional Technical Institutions

(Instituciones Técnicas Profesionales) offer professional training programs for specific jobs and represent 13% of HEI. The National Training Service (SENA) offers the majority (58%) of technical and technological higher education programs.
The country has generated policies in order to increase the number of employees with graduate degrees and to encourage research. There are currently over 3,970 research groups around the country, and the main areas of research are: Social Sciences, Engineering and Technology, Humanities, Agricultural Sciences and Natural Sciences. In 2017, the government has set health, society, sustainable energy and food sciences as national priorities.
Due to the extent of vulnerable population, Colombia has a great variety of flexible and non-formal educational models, such as Escuela Nueva. These models have been implemented to 16% of the students enrolled in basic education. Given its multi-ethnic and multicultural nature, Colombia also has ethno-educational centers, which are schools with majority indigenous populations, which follow an ethnic education program, developed in collaboration with the local community.
Colombia represents biodiversity, a variety of cultures and a range of geographies; Colombians stand out for their creativity, innovation, and entrepreneurial spirit. They are also keen to widen the country's ties with the international community in the academic, economic, scientific, and cultural sectors.
Educational authorities and international education resources
National Ministry of Education
Email: cooperacioninternacional@mineducacion.gov.co  
Telephone: (57-1) 307-8079
Governmental body in charge of setting up education policies; planning, regulating, supervising, and controlling educational institutions; and assessing the minimum conditions for the operation of educational institutions and academic programs and the granting of the corresponding authorizations.
Institute for Educational Funding and Studies Abroad - ICETEX
Telephone: (57-1) 417-3535
It promotes enrollment and permanence of students in higher education, through educational loans to finance their tuition and maintenance, especially those lacking economic resources.
Institute for the Promotion of Higher Education (National Testing Center) - ICFES
Email: contactenos@icfes.gov.co
Telephone: (57-1) 484-1460
It evaluates the Colombian Education System by testing students throughout their studies (3, 5, 7, 9, 11 grades and after they finish a higher education program). It evaluates the results to support the improvement of the system.
National Council for Accreditation (CNA)
Email: cna@cna.gov.co
Telephone: (57-1) 341-1050
COLCIENCIAS
Email: contacto@colciencias.gov.co
Telephone: (57-1) 625-8480 ext. 2081
Colciencias is the Department of Science, Technology and Innovation within the Colombian Government and it is responsible for leading activities related to the promotion and the conduction of scientific and applied research in Colombia.
Finland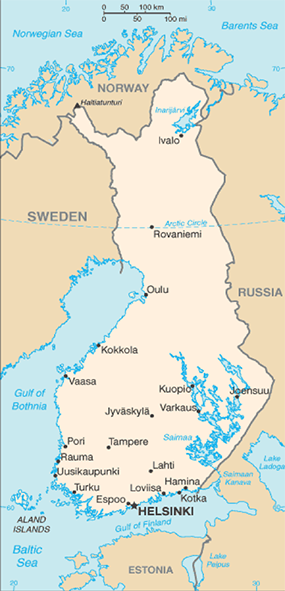 Partner organization: Fulbright Finland Foundation
Language requirement: No requirement
Eligible program dates: January through June*
*U.S. teachers coming to Finland should plan on starting their program between January 7 and January 19, 2020. Program lengths can vary.
Placement: Applicants should keep an open mind about their placement with Finnish host universities. Fulbright Finland Foundation works with various Finnish higher education institutions to identify appropriate host universities for the selected U.S. teachers.
Overview of the educational system
The Finnish education system is composed of a compulsory nine-year basic education, catering for all between the ages of 7 and 16 years, preceded by early childhood education and care and one year of pre-primary education. After basic education, students can continue their studies in upper secondary education by choosing either the general or vocational education track (or a combination of the two). The post-compulsory level is divided into general education and initial and further vocational education and training. According to latest statistics (2016), about 95.2% of school-leavers continue in upper secondary schools (52.7%) or in initial vocational education and training (42.5%).
Higher education is provided by universities and universities of applied sciences. Adult education is available at all levels. Most education in Finland is publicly funded.  In basic education also school materials, school meals and commuting are provided free of charge. In upper secondary education students pay for their books and transport. In addition, there is a well-developed system of study grants and loans. Financial aid can be awarded for full-time study in upper secondary education and in higher education.
The main objective of Finnish education policy is to offer all citizens equal opportunities to receive education. The structure of the education system reflects these principles. The system is highly permeable, that is, there are no dead-ends preventing progression to higher levels of education. The focus in education is on learning rather than testing. There are no national tests for pupils in basic education in Finland. Instead, teachers are responsible for assessment in their respective subjects on the basis of the objectives included in the curriculum. The only national examination, the matriculation examination, is held at the end of general upper secondary education. Commonly admission to higher education is based on the results in the matriculation examination and entrance tests.
The administration in Finland is decentralized, which means that the education and training providers decide on how to apply the general goals and guidelines set at a national level. Most of the educational services are provided by municipalities or joint municipalities, especially in basic education and in upper secondary general schools. Municipal autonomy is a strongly respected principle in Finland that is based on the constitution. Besides municipal basic education schools, there are some state owned schools and some private schools. Only 2 % of the children in basic education study in private schools. These private schools work according to the same common, national guidelines as the municipal schools. They are also publicly funded.
Early childhood education and care, pre-primary education, basic education, upper secondary general education and vocational education are governed by objectives set in legislation and by national core curricula. Each municipality draws up a municipal curriculum based on the national core curriculum, while considering the needs of local children and families. Every school has its own curriculum, which it uses to develop its annual work plans for the school and for each teacher, as well as individual study plans for students. Through this process, teachers learn to view the operations of their school as a whole and also commit to more than just their own class or subject. This develops their overall expertise, creating a better basis for inclusive practices. Students and their parents are also increasingly involved in school curriculum processes and their needs and opinions do influence school practices.
Unlike many other countries, the teaching profession is highly valued and a popular field of study in Finland. In the Finnish society, teachers are trusted experts, who are seen as agents of change in the development of the curriculum as well as the whole education system. Teachers have plenty of independence in planning their work, in implementing the national core curriculum, shaping their lessons and choosing their teaching methods and materials. Teachers are expected, not so much to transmit knowledge to students by 'delivering' the curriculum, but to guide the learning process and to strengthen their students' "learning to learn" abilities and skills. They are also expected to cope with different kinds of learners and to provide adequate and on-time support to students with special needs.
Educational issues pertinent to Finland
The Finnish Government decides on the national objectives for general and upper secondary education and on the allocation of the time to be used for instruction on different subjects. The Finnish National Agency for Education operates under the Ministry of Education and Culture and implements national education policies, prepares the national core curricula and requirements for qualifications, develops education and teaching staff as well as provides various services for the education sector, such as publishing education materials.
The Finnish National Agency for Education completed the reform of the National Core Curricula for pre-primary education and for compulsory basic education in December 2014, and the new curriculum is already implemented in schools. The Upper Secondary School education reform is currently being planned and prepared by the Ministry of Education and Culture and the Finnish National Agency for Education together with a wide array of stakeholders and experts. The reform aims to enhance the quality of education and learning outcomes, and make the transition from upper secondary education to higher education smoother. The new measures will include e.g. personalized and flexible study pathways and provision of guidance and support as required by these, studies crossing subject boundaries, and closer cooperation with higher education institutions. The timing provides Fulbright Distinguished Awards in Teaching (FDAT) Program grantees a unique opportunity to learn about the new curriculum and future of schooling in Finland.
Defining competencies for global citizens has been an ongoing process during the curriculum revision process for compulsory basic education (grades 1-9). The new core curriculum places an emphasis on transversal competences in instruction. A changing society demands more and more transversal skills and competences. Therefore it is important that each subject promotes transversal competences. The aims set for transversal competences include: thinking and learning to learn; cultural competence, interaction and self-expression; taking care of oneself and managing daily life; multiliteracy; ICT competence; working life competence and entrepreneurship; participation, involvement and building a sustainable future. As challenges of the 21st century are borderless, internationalization of Finnish education at all levels of education is one of the priorities in Finland. FDAT Program grantees can support this goal in Finland by visiting classrooms, preparing lessons or special workshops for students, and interacting with Finnish students and teachers.
Since Finland is becoming more and more multicultural, Finnish teachers can learn lessons about intercultural learning and immigrant education in the U.S. One of the objectives in Finland is helping students to appreciate cultural diversity as part of the richness of life and as a source of creativity. Other key areas that Finnish and U.S. educators can work together on are the development of STEM education, introduction of more exploratory hands-on methods in science education, as well as use of new technology and learning environments in education. Finnish educators are also interested in innovative ideas in multi-disciplinary phenomenon-based learning, sustainable development and entrepreneurship education.
Finally, as the level of English language skills in Finland is fairly high, there is increasing demand to emphasize teaching English as a Second Language, as opposed to a foreign language. Many municipalities have already successfully experimented with content and language integrated learning (CLIL), thus teaching selected subjects such as U.S. history in English. There is also an increased need for authentic English language materials as well as for development of online courses and teaching materials to complement the use of textbooks and Wikipedia and Google as web-based resources.
To learn more about the Finnish education system and developments in Finland, please visit the following websites:
The Finnish National Agency for Education:
The Ministry of Education and Culture in Finland:
Statistics:
https://www.stat.fi/til/khak/2016/khak_2016_2017-12-13_tau_001_en.html
Greece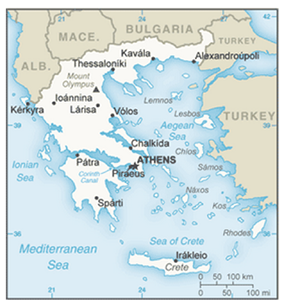 Partner organization: United States Educational Foundation in Greece (Fulbright Foundation – Greece)
Language requirement: No requirement
Eligible program dates: Mid-January through mid-June*
*Teachers going to Greece will start their programs in mid-January and end no later than mid-June. Program lengths can vary.
U.S. teachers applying for the Fulbright Distinguished Awards in Teaching Program in Greece may propose to work on projects at host institutions in the following cities: Athens, Thessaloniki, Ioannina, Patras.
Overview of the educational system
Education in Greece is governed by the Ministry of Culture, Education and Religious Affairs, and is therefore entirely centralized. The curriculum for all schools, both private and public, is provided by the Ministry. The aim of the government is to provide free and equal education for all.
For more information on the Greek Educational System and Facts about Greece, we suggest that you review the Greek Educational System page on the Foundation's website.
Further resources about Study in Greece can be found at:
Suggested topics for U.S. teachers and current issues in Greece
Teaching English as a foreign language: new technologies, films, drama, literature and/or games in the classroom

Public speaking and presentation skills, resume and curriculum vitae writing

Revival of the Classics in American education: Greek language, ancient literature, oratory, philosophy, law, politics, history

Preparing youth to become effective thinkers and ethical global citizens

Instilling values: ethics in education

The connection between education and jobs, social entrepreneurship, service learning

Achievement vs. relevance

School counselling and guidance: positive youth development, motivation techniques, purpose building and reflective practice

The transition from secondary to tertiary education

Multiculturalism, diversity and democracy

Inclusive education and provision for students with diverse learning needs
Teachers will have the opportunity to participate in and contribute to Train the Trainers workshops for secondary school educators that are organized once to twice a year in various locations in the country. The Fulbright Education Network–Greece is an additional initiative with the objective of organizing annual get-togethers for the exchange of teaching practice methodologies, project outcomes, counseling case studies and pedagogical insights with the broader educational community. It particularly aims at forging connections and collaborations between educators as well as promoting cross-cultural understanding and interdisciplinary education.
India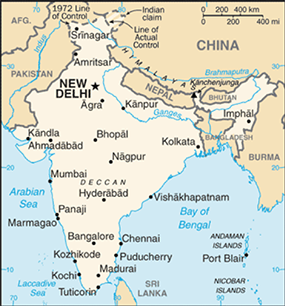 Partner organization: United States-India Educational Foundation
Language requirement: No requirement
Eligible program dates: August through December
Overview of the educational system
Introduction
In India, the federal government has played a key role in formulating national policies for educational development and regulates selected aspects of education throughout India. The federal Ministry of Human Resource and Development through the Department of School Education and Literacy is responsible for formulating policies on secondary education in India.
Secondary education scenario in India
The 2011 census data reveals an overall literacy rate of 64.8 percent in India. This number is found to be lower among women and in rural areas. Also, there is a striking regional variation with a high literacy rate of 90.9 percent in Kerala to a low 47.0 percent in Bihar. The variations in the learning rate within the country are an indication of the complexities of the education scenario.
Central Board of Secondary Education (CBSE):The Central Board of Secondary Education was set up to achieve certain interlinked objectives to:
prescribe conditions of examinations and conduct public examinations at the end of Class X and XII. To grant qualifying certificates to successful candidates of the affiliated schools.

fulfill the educational requirements of those students whose parents were employed in transferable jobs.

prescribe and update the courses of instructions for examinations.

affiliate institutions for the purpose of examination and raise the academic standards of the country.
Council of Indian School Certificate Examinations: The Council has been constituted to secure suitable representation of governments responsible for schools (which are affiliated to it) in their states/territories; the Inter-State Board for Anglo-Indian Education; the Association of Indian Universities; the Association of Head of Anglo-Indian Schools, the Indian Public School Conference; the Association of Schools for the ISC Examination and eminent educationists. 
National Institute of Open Schooling: The National Institute of Open Schooling (NIOS) formerly known as National Open School (NOS) was established as an autonomous institution under the Ministry of Human Resource Development, Government of India in 1989. NIOS mainly caters to the educational needs of the out of school children in general and those belonging to school drop-outs and socially and economical backward section of the learner population.
Kendriya Vidyalaya Sangathan: The Kendriya Vidyalayas have a four-fold mission to:
Cater to the educational needs of children of transferable Central government including defense and para-military personnel by providing a common program of education;

Pursue excellence and set the pace in the field of school education;

Initiate and promote experimentation and innovations in education in collaboration with other bodies like the CBSE and NCERT;

Develop the spirit of national integration and create a sense of "Indianness" among children.   
Navodaya Vidyalaya Samiti: The Navodaya Vidyalayas were established with the objectives to:
Provide good quality modern education to the talented children predominantly from the rural areas, without regard to their family's socio-economic condition.

Ensure that all students of Jawahar Navodaya Vidyalayas attain a reasonable level of competence in three languages as envisaged in the Three Language Formula (English, Hindi and the local language of a state).

Serve in each district, as focal points for improvements in quality of school education in general through sharing of experiences and facilities.
Along with these, each state has its own education board to conduct examination. A lot of effort is being put into improving the examination system in the country which has often been termed draconian and stress-inducing. For instance, the CBSE has introduced the Continuous and Comprehensive Evaluation (CCE) to help in improving students' performance by identifying his/her learning difficulties at regular time intervals.
In addition, there are other issues that beset the education system in the country, such as, problems like rote-learning, teacher absenteeism, poor infrastructure and inequality in education. At the same time, Indian classrooms offer a unique opportunity to deal with challenges like diversity, first-generation learners and large class-size.
For more information on Indian education:
Education topics in India
Though India has made substantial progress in school education, still there are several challenges that the country needs to overcome to improve the quality of school education. The primary and secondary education phases are critical stages in the education pyramid that feeds into the higher education arena and also lays the foundation for a trained workforce.
Though the passage of the "Right to Education Act (2010)" has recognized the importance of education as a fundamental right and has helped in increasing enrollment rates, its impact on learning outcome has been insignificant. The act focuses more on inputs, such as, infrastructure, teacher qualifications, standardized textbooks, curricula, etc. more than on important outcomes such as the quality of education.
Though there are several issues that deserve attention in the primary and secondary education sphere, there are few issues that need immediate attention.
First, it is important to improve teacher performance in India's schools by introducing them to new skills which can be implemented in classroom. An inquiry project that can help to introduce and improve innovative teaching methods that directly reach a greater number of children will be very useful.
Second, India is trying to improve its education systems by utilizing evaluation. A research project that would help to support this aim by increasing global understanding of evaluation practice and its relationship to fostering educational change would be very useful.
Third, the use of technology in the teaching and learning process is another area that needs immediate intervention. In India, there is usage of technology in classrooms, but these are limited to schools that are well resourced. A research project that can demonstrate how technology can be used to improve learning outcomes, both subject specific and in the broader context, will be helpful.  
Fourth, promoting the learning of STEM subjects especially among girl students is a challenge. A project which could work on making STEM education interesting and accessible for girl students would be a great resource for Indian education system.
Fifth, the government of India has taken several initiatives to strengthening inclusive education at school level. Action Plan for Children and Youth with Disabilities (2005), National Policy for People with Disabilities (2006), Inclusive Education of the Disabled at Secondary Stage (2008), and passage of the Right to Education Act (2010) are a few steps in this regard. However, a large section of children with special needs and learning disability are secluded and discriminated. A research project to identify the issues and challenges of inclusive education in India and sharing some of the best practices will be useful.
Other challenges such as teaching English as a second language and using child centered teaching approach are of utmost importance in context of India.
The next decade will be crucial for India and resources will have to be used judiciously. If we strengthen our primary education system and ensure adequate literacy and numeracy skills, India and its children will come to reap the benefits.
Resources
Israel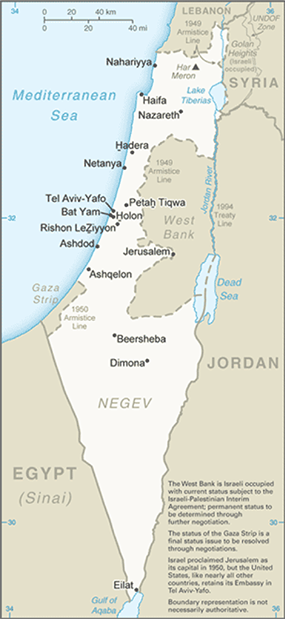 Partner organization: United States-Israel Educational Foundation
Language requirement: No requirement
Eligible program dates: October through January or March through June
Israel provides the opportunity for American educators to explore issues in a society with many parallels to the U.S.  With topics ranging from educational equity and access, to the role of educational technology, Israel offers a unique laboratory for examining how our closest global ally seeks to educate, and advance future generations.
Overview of the educational system
School attendance is mandatory and free from age 6 to 18. Formal education starts in primary school (grades 1-6) and continues with intermediate school (grades 7-9) and secondary school (grades 10-12). About nine percent of the post-primary school population attend boarding schools.
The multi-cultural nature of Israel's society is accommodated within the framework of the education system. Accordingly, schools are divided into four groups: state schools, attended by the majority of pupils; state religious schools, which emphasize Jewish studies, tradition, and observance; Arab and Druze schools, with instruction in Arabic and special focus on Arab and Druze history, religion, and culture; and private schools, which operate under various religious and international auspices.
In recent years, with the growing concern of parents over the orientation of their children's education, some new schools have been founded, which reflect the philosophies and beliefs of specific groups of parents and educators. 
Curriculum
Most hours of the school day are devoted to compulsory academic studies. While the subject matter to be covered is uniform throughout the system, each school may choose from a wide range of study units and teaching materials, provided by the Ministry of Education, which best suit the needs of its faculty and pupil population.
With the aim of enhancing pupils' understanding of their society, each year a special topic of national importance is studied in depth. Themes have included democratic values, the Hebrew language, immigration, Jerusalem, peace, and industry.
Secondary education
The majority of secondary schools offer academic curricula in science and in the humanities leading to a matriculation certificate and higher education. Certain secondary schools offer specialized curricula, which lead to a matriculation certificate and/or vocational diploma.
Technological schools train technicians and practical engineers on three levels, with some preparing for higher education, some studying towards a vocational diploma, and others acquiring practical skills.
Agricultural schools, usually in a residential setting, supplement basic studies with subjects relating to agronomy.
Military preparatory schools train future career personnel and technicians in specific fields required by the Israel Defense Forces.
Yeshiva high schools, mainly boarding schools, with separate frameworks for boys and girls, complement their secular curricula with intensive religious studies and promote observance of tradition and a Jewish way of life.
Comprehensive schools offer studies in a variety of vocations, ranging from bookkeeping to mechanics, electronics, hotel trades, graphic design, and more.
Youth not attending one of the above schools are subject to the Apprenticeship Law, requiring them to study for a trade at an approved vocational school. Apprenticeship programs are provided by the Ministry of Industry, Trade, and Labor in schools affiliated with vocational networks. Lasting three to four years, these programs consist of two years of classroom study followed by one/two years during which students study three days a week and work at their chosen trade on the other days. Trades range from hairstyling and cooking to mechanics and word processing. 
Administration and structure
The Ministry of Education is responsible for school curricula, educational standards, supervision of teaching personnel, and construction of school buildings. Local authorities are charged with school maintenance as well as with acquisition of equipment and supplies. Teaching personnel at the kindergarten and primary school level are ministry employees, while those in the upper grades are employed by local authorities, which receive funding from the ministry according to the size of the school population. The government and local authorities finance 80 percent of education, while the rest comes from other sources.
Educational Television (ETV), a unit of the Ministry of Education, produces and broadcasts scholastic programs for use in school classrooms and educational programs for the entire population. In addition, ETV collaborates with education professionals at universities and teachers' seminars in developing new teaching methods.
Dedicated to providing lifetime learning, ETV gears its production to people of all ages through enrichment programs for preschoolers, entertainment programs for youth, educational courses for adults, and news broadcasts for all.
Education for exceptional children
Gifted children, who rank in the top 3 percent of their class and have passed qualifying tests, participate in enrichment programs, ranging from full-time special schools to extracurricular courses. A classroom for the gifted is characterized by the level of its students and its studies, with emphasis not only on imparting knowledge and understanding, but also on apply ng the concepts mastered to other disciplines. Children in these programs learn to research and handle new material independently.
Children with physical, mental, or learning disabilities are placed in appropriate frameworks according to the nature of their handicap, to help them eventually achieve maximum integration into the social and vocational life of their community. Thus some are taken care of in special settings, while others attend regular schools, where they may be assigned to self-contained groups or to mainstream classes with supplementary tutoring.
Responsibility for their wellbeing is shared by health-care personnel, psychologists, social workers, and special education professionals, as well as by the family and various community support groups. A committee constituted by law and appointed by the minister of education determines the eligibility of handicapped children for special education programs and facilities, which are free from age 3 to 21.
Primary and secondary school education: Challenges
Education in Israel is a precious legacy. Following the tradition of past generations, education continues to be a fundamental value and is recognized as the key to the future.
The educational system aims to prepare children to become responsible members of a democratic, pluralistic society in which people from different ethnic, religious, cultural and political backgrounds coexist. It is based on Jewish values, love of the land, and the principles of liberty and tolerance. It seeks to impart a high level of knowledge, with an emphasis on scientific and technological skills essential for the country's continued development.
When the State of Israel was founded (1948), a fully functioning education system already existed, developed and maintained by the pre-state Jewish community, with Hebrew, which had been revived for daily speech at the end of the 19th century, as the language of instruction.
However, since shortly after the establishment of the state, the education system has faced the enormous challenge of integrating large numbers of immigrant children from over 70 countries - some coming with their parents, others alone - thereby fulfilling Israel's raison d'être as the historic homeland of the Jewish people. The mass immigration of the 1950s, mainly from postwar Europe and Arab countries, was succeeded in the 1960s by a large influx of Jews from North Africa.
In the 1970s, the first sizable immigration of Jews from the Soviet Union arrived, followed intermittently by smaller groups. Since the beginning of the 1990s, over one million Jews from the former Soviet Union have come to Israel, with tens of thousands more still arriving each year. In two mass movements, in 1984 and 1991, almost the entire Jewish community of Ethiopia was brought to the country. Over the years, many Jews from the Americas and other Western countries have also settled in Israel.
In addition to meeting urgent demands for more classrooms and teachers, special tools and methods have had to be developed to help absorb youngsters from many cultural backgrounds into the school population. Programs designed specifically to meet the needs of the newcomers include preparation of appropriate curricular aids and short-term classes to introduce immigrant pupils to subjects not learned in their countries of origin, such as the Hebrew language and Jewish history. Special courses were initiated to train teachers to deal with immigrant youngsters, and retraining courses for immigrant teachers have facilitated their employment in the education system.
At the same time, the Ministry of Education is involved in an ongoing process of bringing educational standards in line with modern pedagogic practices, such as mandating gender equality, upgrading teacher status, broadening humanistic curricula, and promoting scientific and technological studies. A key aspect of its policy is to provide equal opportunities in education for all children and to increase the number of pupils passing matriculation examinations.
The Israeli Ministry of Foreign Affairs has an extensive website which details the Israeli Education System.
Israel has been at the forefront of pedagogical training and research for many years. Today there are scores of university departments, teacher training colleges, and research institutes that focus on pedagogy. While Israel would be a good match for all interested teachers, applicants with interest in technology usage, immigrant integration, and agricultural education might find particularly interesting opportunities for inquiry.
Mexico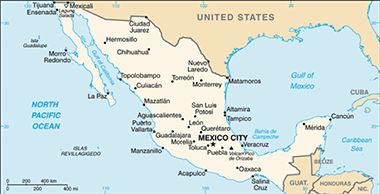 Partner Organization: U.S.-Mexico Commission for Educational and Cultural Exchange
Language Requirement: Spanish proficiency required
Eligible Program Dates: January through June
Overview of the educational system
The Mexican educational system can be characterized by a high degree of centralization. Since 1921, the Ministry of Public Education (Secretaría de Educación Pública - SEP) has overseen the country´s public education system which now includes nearly 36 million students. Through 32 state departments of education, SEP provides educational services including the setting of national standards and curriculum and textbook selection and distribution to the majority of the 257,000 schools in the country.  
While numbers vary from state to state, completion of upper secondary and tertiary education has doubled over the past five decades among 25-34 year olds, to 42% and 20.2% respectively. This trend is expected to continue. In 2002, an educational reform made pre-primary enrollment compulsory beginning in 2009. Since then, pre-primary enrollment has increased to 99% of four-year-olds which representing a nearly 30 percent increase since 2005. This is one of the highest enrollment rates of all OECD countries. Increasing enrollment extends to the lower secondary level as nearly 100% of 5-14 year olds are also enrolled in school. In addition to increasing enrollment, results in both reading and math on the OECD's PISA evaluation have been steadily improving, as well.
Many challenges still remain including graduation rates, quality assurance and undertrained and underresourced teachers. Mexico is taking measures to address these and other challenges. For example, a national program to introduce and strengthen English language instruction in all primary schools in order to prepare students to meet new global challenges was launched in 2010 (PNIEB). Moreover, the current administration has included education as part of a larger structural reform effort. Among other changes, this reform creates a national teacher evaluation scheme in order to transform the hiring and promotion of teachers. Controversial in any country, the teacher unions organized demonstrations in protest of these most recent changes.
This administration continues to focus on education in Mexico. Indeed, the recognition of the need for general university preparation, including language instruction at the pre-tertiary level, in order to bolster enrollment, expansion and internationalization of Mexican higher education has a been major theme of the recently announced United-States-Mexico Bilateral Forum on Higher Education, Innovation, and Research in addition to the role Mexican students and institutions will play in the 100,000 Strong in the Americas Initiative.
With significant cultural, economic, political, social, geographic and historical ties with the United States, now more than ever Mexico provides an important environment in which to undertake educational research.
Some current issues in Mexican education
Technology use in underresourced areas (Mexico's Telesecundaria program has a long history of using technology to reach students in rural areas)

Service learning (there is a burgeoning civil society in Mexico City and the southern region)

Inclusive education for students with diverse learning needs as well as linguistic and cultural backgrounds

Teaching English to young learners

Content and Language Integrated Learning (CBT) especially in science education

Spanish as a second language

Post-secondary educational and career counseling

Promotion of sports and healthy food in schools

Understanding of Mexican culture in order to increase community involvement in student education

Improving completion rates

Integrating ICT use into classrooms and increasing technological literacy
Morocco
Partner organization: Moroccan-American Commission for Educational and Cultural Exchange
Language requirement: Arabic or French helpful but not required
Eligible program dates: September through May
Overview of the educational system
Moroccan public and private education is divided into three periods:  primary (ages 6 to 11 with six grades), middle school (ages 12 to 14 with three grades), and high school (ages 15 to 17/18 with three grades).  Private schools account for something on the order of 15% of school-age children.
Over 96% of Morocco's children enter primary school, but only 37% attend high school (UNICEF, 2008-2012 figures).  Big differences exist in school attendance between urban and rural areas, and especially between boys and girls in the countryside. 
While about one-third of Morocco's population claims Amazigh (Berber) as a native tongue, school begins in Arabic, and to add to the basic complexity of Morocco's educational picture, Moroccans speak colloquial Arabic (Darija), which is often identified as about the farthest removed from standard Arabic of all Arabic dialects.
The basic public school curriculum begins with Arabic, math, sports, science. civic education, and Islamic education.  French is introduced everywhere in the third grade and English (mandatory) currently begins in the ninth. History and geography begin in the fourth grade.  At the beginning of high schools, students choose to enter strictly defined tracks ("options"), which are math-science, literature, or economics (social science), and these continue into university education.
Private education, which is completely unregulated and has undergone dramatic growth since the early 1990s and now accounts for approximately 15% of school-age children, generally presents curricula that is far more French (or even English) oriented.  In addition, both the French and Spanish governments maintain their own systems of K-12 schools in all of Morocco's big cities.  A network of officially sanctioned American private schools includes Tangier, Rabat, Casablanca, and Marrakech.
Challenges
Morocco has enormous tasks ahead as it continues to move toward a broadly based system of free public education for all and in all of its regions.
Prior to the 1990s, public education was largely restricted to cities and towns, and large swaths of Morocco's vast rural areas, and mountain regions had little more than primary schools in which the basics of reading and writing were taught in the traditional religious style. As the colonial period began to take hold, country students with parents with the will and the means sent their middle school and high school children to public boarding schools in the cities. By the 1950s, in the cities, many but not most children were in school, with those who did go to school largely in the primary grades only.  Of the remaining few, the percentage of those attending high school sharply diminished in the last two years of school, the year of preparation for the baccalauréat exam, and the year of taking the baccalauréat exam itself.  With Independence in 1956, the push to broaden the base of the educated citizenry began, slowly and in incremental steps.  Until the 1980s, the "Bac," an all-encompassing, extremely rigorous national exam, had a low passing rate but those who did pass it were educated at levels that would have equaled the first two years of college in America.
All this began to change in stages from the 1970s to 1987.  In 1987, a second wave of post-Independence arabization abruptly replaced the French language for high school science and all humanities courses.  Teaching and learning in Arabic became widespread as the demographic base of Moroccan public education began to broaden rapidly.  French was maintained but only as a foreign language.  At the same time, the issue of the role of the Berber language (or better known today as Amazigh) – largely unwritten, divided among three main dialects – began to play a role in Moroccan political life.  Furthermore, the wide disparity between colloquial Arabic in Morocco (darija) and standard Arabic has also become more of an issue in education and literacy in Morocco. The result of all this has been the rather precipitous shift of the urban elite toward the ever-more sought-after  network of schools run by the French Ministry of Foreign Affairs ("La Mission," run through the French Embassy) and the rapid growth of private schools, K-12, that educate  more in French than in Arabic. 
Moroccan illiteracy rates for the general public ranged at more than 50% until the 1980s; declined to the low 40s% by the 2000s, and today continue to decrease and are somewhere in the 30s%. Most Moroccans, however, decry the quality of young Moroccans' reading and writing abilities in either standard Arabic or French.  Amazigh, spoken by an estimated 35% of the population and found mostly in rural areas, has been introduced as a written language into public schools, slowly, and while the language as a subject hasn't made much of an impact yet, a standardized version of Amazigh is emerging under government auspices and teaching methods for Amazigh are under development.
Morocco's public finance problems are immense.  Education occupies a very large place in public expenditures and represents 6.5% of the  GDP – number 22 in the world.  However, Morocco is playing catch-up after many years of neglect.  Many schools are in poor physical shape and lack basic resources.  Sanitary conditions in some schools are poor.  Recreation space is often nearly non-existent.  Education in music and the arts are rare in a country rich with traditional and ethnic music.  On the other hand, since 2010, many new schools have been built, and many of them are of excellent design.  The need for new teachers is great; age 60 is the mandatory retirement age for all public employees including teachers.  Morocco is estimated to need 10,000 new teachers of English alone by 2020.
Teachers work in a school atmosphere in which much is dictated by the personal control of the school director.  Teachers also work within the web of administrative control of the regional districts of the Ministry of National Education.  These are called "academies," 12 of which cover the nation.
Of about 400,000 students who took the baccalaureate in the academic year 2017-18, 57.36% passed the exam.
Cheating is a major issue in Moroccan schools, and especially on the bac – a national exam, given everywhere at the same time, in an atmosphere in which time itself stops.  Cheating via every imaginable means – cell phones, tiny photocopies, bribery of invigilating teachers – has become endemic.  Taking the moral high ground as its position, the government of the Islamic-based ruling party (the Party of Justice and Development, or PJD), and the Ministry of National Education have focused on reducing cheating, and their efforts have been widely publicized and have had a salutary effect.
In his Majesty's Throne speech in July 2018, King Mohamed VI highlighted the need of urgent initiative concerning education. He said: "We need to give impetus to school enrolment programs and combat school drop-out as of the next school year. These include the "Tayseer Program" on school enrolment support, early childhood education, school transportation, school canteens and boarding schools.
The above measures are designed to ease the burden on families and to provide them with support to make sure their children continue to attend school and training programs.
You can find more on the Moroccan education system in Wikipedia.
New directions
Following guidelines set down in a speech by King Mohammed VI in August, 2014, the Ministry of Education has instituted a program to re-introduce  in a limited number of public school instruction in French.  The same is true for Spanish and English.  In these pilot schools, Arabic has again become the language of instruction for Arabic language and literature classes only and the bac is thus largely in French, Spanish, or English, depending on the school.  The English bac diploma project is in the hands of the British Council, which reports that the planning is relatively thin and basically entirely in their hands – not the Ministry's – and that training of English-language teachers for non-English language subjects (math, sciences, philosophy, etc.) is essentially without a plan.  And the British Council reports that the assumption that Morocco has sufficient teaching staff to develop the French bac is also on very shaky ground.  Despite these problems, this new direction indicates the will of both the King and the current Minister of Education to rectify what is perceived as a misdirected 30-year adventure into arabization and what can only be termed a turn, like so many in Morocco, to the wider world.
A Ministry of National Education report on Moroccan public education, prepared for UNESCO in 2004, is still useful.
Suggested topics
 Language instruction.  Introduction of modern standard Arabic, French, or English in Morocco's multilinguistic setting

 Religious education in public school

 Teaching civic education and developing civic associations in the schools

 Teaching large classes in the early grades

 America as seen in the Moroccan literature

 Other topics are welcome
See also: Website of Moroccan universities
Netherlands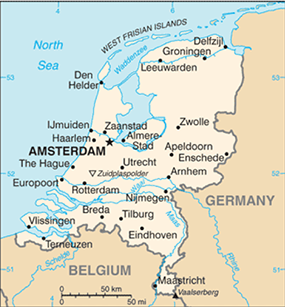 Partner organization: Fulbright Center
Language requirement: No requirement
Eligible program dates: January–June
*Teachers going to the Netherlands will start their programs in mid-January. Program lengths can vary. Applicants are encouraged to consider staying for at least four months.
Overview of the educational system
The Netherlands' education system has three levels:
Primary education (8 years, generally age 4–12)

Secondary education (4, 5, or 6 years, depending on the type of school, generally age 12–16 to 18)

Higher education (age 18–22, with research oriented universities and professional education in the universities of applied sciences)
Education is compulsory for all students aged between 6 and 16 years of age. For a more detailed description, please review the Netherlands Country Module.
For additional information, please click on the following links to look at the website of the Dutch Ministry of Education, Science and Culture for primary education, for secondary education and for higher education.
Teachers are trained at both universities of applied sciences (primary education, secondary education) and research universities (secondary education).
Possible host organizations
The Dutch Fulbright Commission highly encourages applicants to research possible host organizations and possible faculty advisors before submitting your application (put this information in question 8 of the inquiry project section). Any Dutch university could be considered as a host organization. Dutch universities of applied sciences may also be an option, but they are not research-oriented and rarely have courses in English. 
Overview of all Dutch research universities and Dutch universities of applied sciences.
Project topics
All project topics available.
New Zealand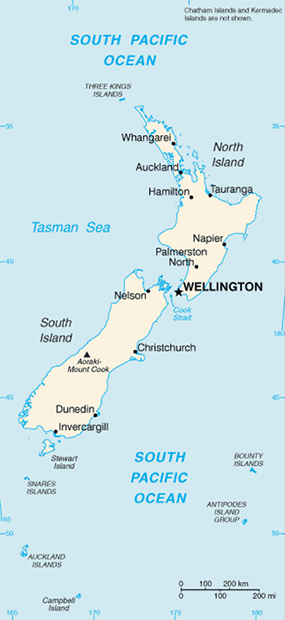 Partner organization: Fulbright New Zealand (Te Tüäpapa Mätauranga o Aotearoa me Amerika)
Language requirement: English
Eligible program dates: February through June*
*Teachers going to New Zealand must arrive in New Zealand before February 1-2, 2020, in order to attend the Fulbright Orientation program. It is preferred that teachers stay until late June.
Host university: Victoria University of Wellington**
**U.S. teachers applying for the Fulbright Distinguished Awards in Teaching Program in New Zealand should note that (1) all U.S. teachers will be placed at Victoria University of Wellington and (2) preference will be given to U.S. public school teachers who serve underserved student populations.
Overview of the educational system
New Zealand's education system has three levels – early childhood education, schooling (primary and secondary level education for Years 1 to 13) and tertiary education – across which students can follow a variety of flexible pathways.  Education is compulsory for all students aged between six and 16 years (generally up to Year 11), though the vast majority of students begin school at age five.  Early childhood education (ECE) is for children under five and is characterized by strong quality assurance and a world-leading national curriculum.
View more detailed information about the profile and structure of the New Zealand education system.
School curriculum
New Zealand has a national curriculum which applies to all state schools and state integrated schools.  It covers all the years of schooling and is compulsory from Year 1 to the end of Year 10.  The curriculum describes the key competencies and learning outcomes people need in order to live, learn, work and contribute as active members of their communities, rather than prescribing what school students must learn or what teachers must teach.  A variety of special projects in specific areas of the curriculum are making a difference, especially in ages and groups that have been identified as underachieving.
New Zealand has specific programmes for formative assessment, known as assessment for learning.  Such assessments become formative when the evidence is actually used to adapt the teaching to meet the student's learning needs.
New Zealand has a programme of Best Evidence Synthesis (BES), designed to strengthen the evidence base that informs education policy and practice.  For more information on the New Zealand curriculum, go to the New Zealand Curriculum website.
School governance and management
Schools in New Zealand are self-governing and managed within a national framework of regulation and guidance.  Community involvement and meeting each student's needs are fundamental principles. National Administration Guidelines (NAGs) for school administration set out desirable principles of conduct or administration in schools.
School boards are required to develop individual charters and annual plans and report their performance against these.
The network of provision
Administrative authority for most education service provision is devolved from central government to the educational institutions which are governed (in the public sector) by individual Boards or Councils, members of which are elected or appointed.  Schools and tertiary institutions work within the framework of guidelines, requirements and funding arrangements set by central government and administered through its agencies.
There are no state or provincial systems.  Although there is diversity in the forms of institutions through which education is provided, national policies and quality assurance provide continuity and consistency across the system.
The Ministry of Education
The Ministry of Education (the Ministry) is the central government agency responsible for guiding the education sector to deliver a world-leading education system that equips all New Zealanders with the knowledge, skills and values to be successful citizens.  The Ministry gives effect to the government's priorities for education to ensure that desired educational outcomes are achieved.  It does this by working with parents, schools and communities.  View further information about the Ministry of Education.
Separate education agencies are responsible for qualifications and quality assurance.
Education initiatives in New Zealand
Information regarding current initiatives in New Zealand education.
Other central education agencies
Suggested inquiry project topics
Learning Support (previously Special Education) Update

Asian Language Learning in Schools programme

Digital technologies for teaching and learning

Focus on mathematics

Health and safety systems for schools and ECE services

Lifting the quality of initial teacher education provision

Mataiako: the process of observation and evaluation of learning taking place

National Standards

Nga Whanaketanga Rumaki Maori: te reo matatini (literacy) and pangarau (numeracy)

Partnership Schools

PB4L - Positive Behaviour for Learning

Professional Learning and Development

Public Achievement Information (PAI)

Public Private Partnerships to build schools

Rebuilding Christchurch schools 2013-2022

Science in Society Plan
Palestinian Territories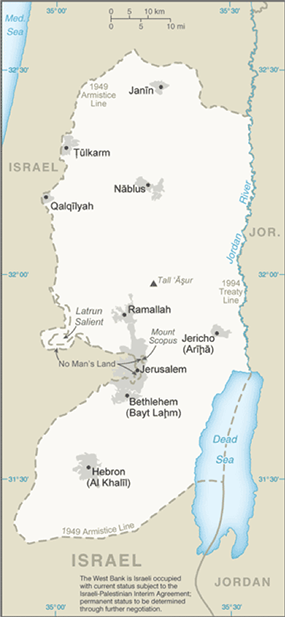 Partner organization: Consulate General of the United States
Language requirement: No requirement
Eligible program dates: September through December or January through June
U.S. teachers applying for the Fulbright Distinguished Awards in Teaching Program in the Palestinian Territories may propose to work on projects with the Palestinian residents of the West Bank and Jerusalem.
Overview of the educational system
Education is run by the Palestinian Authority (PA) Ministry of Education and Higher Education. The current Minister is Dr. Sabri Saidam.
PA Ministry of Education was established in 1994

First Palestinian national curriculum replacing the Jordanian and Egyptian curricula - in use since 1967 – was introduced in Sept. 2000 for grades (1-6) and were thus the first Arabic school system in the region to teach English from grade one.  The curriculum also introduced technology as a compulsory subject in grades 5-10, Home Economics, Environment and Health as electives in grades 7-10, in addition to Current Issues, Economics and Management in grades 11 and 12.
PA Education System:
Covers compulsory basic education (grades 1-10)

Optional secondary education (grades 11 and 12)

The Secondary education is divided into literary or science streams, ending with end of year high school secondary 'achievement' exit exam called "INJAZ' former name 'Tawjihi'. In 2018, a total of 76,811 students, in all areas of the West Bank and Gaza sat for the exam. There was an increase of 6.6% compared to the previous year.

Several vocational secondary schools offer religion ('sharia'), commerce, agriculture, industry and tourism.  After tenth grade, only a small number of Palestinian students (1.1% of all secondary enrolment) choose the Technical and Vocational Education and Training (TVET) track for the remainder of their secondary schooling.

74.1% of all primary and secondary schools in the Palestinian Territories are government schools.

The illiteracy rate in Palestine in 2017 is among the lowest in the world.

"The illiteracy rate in 2017 was 

3.3%

 (7,898 illiterate) in the West Bank, East Jerusalem, and Gaza refugee camps run by the United Nations Relief and Works Agency for Palestine Refugees (UNRWA), compared to 

3.1%

 (67,324 illiterate) in urban areas, and 

4.8%

 (20,228 illiterate) in rural localities. n 2017, the highest illiteracy rate among the Palestinian population aged 15 years and above was in Jericho and the Jordan Valley district, scoring 5.5% (1,623 illiterate), followed by Tubas and the Northern Valley district, scoring 

4.7%

 (1,808 illiterate). Additionally, the lowest rate was in the Jerusalem and Gaza districts with only 2.3% (5,752 illiterate in Jerusalem and 8,778 illiterate in Gaza).
For more information please, visit the Ministry of Education & Higher Education website. Another useful resource for the potential applicants is This Week in Palestine.
"Hot Topics" in Education in the Palestinian Territories:
The connection between education and jobs

Entrepreneurship

The aid-based economy

Quality English language instruction
Singapore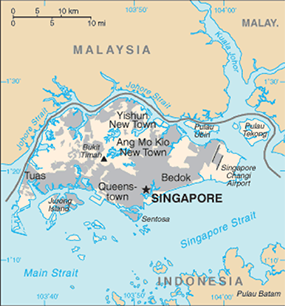 Partner organizations: U.S. Embassy Singapore in cooperation with the Ministry of Education
Language requirement: No requirement
Eligible program dates: January through early June*
*All programs begin in January, but program lengths may vary.
Overview of the educational system
In recent years, the education landscape has shifted in order to prepare students for a quickly changing world economy. This requires a transformation in the education system that is innovative and responsive to new technologies and demands, and guides students in becoming holistic individuals and lifelong learners ready to navigate future challenges.
Developing a culture of innovation and creative ability
There is a paradigm shift away from an over-emphasis on academic grades to holistic education. While academic excellence is a key strength of education system, there is space to help children discover multiple strengths beyond the academic arena, and to give students the support, time and space to develop them. The spirit of calculated risk taking and resilience is encouraged— where trying one's best and viewing failure as an opportunity to learn is seen as a natural progression towards success. Students are encouraged to develop a mind-set of pushing boundaries and pursuing innovative breakthroughs. Innovation is the result of mastering knowledge and skills, which comes from experience over time.
Creating flexible, differentiated pathways for our students
Recognizing each student's unique strengths requires fluid and flexible pathways in teaching and learning. Understanding the interests and aptitude of students is essential. The goal is to help hone students' strengths by gaining essential knowledge and skills to flourish. Students who accelerate in their learning are encouraged, while those who require more scaffolding and time receive the necessary support. Ultimately, students are not held back, but are instead better supported in realizing their potential. Identifying and cultivating individual strengths means that differentiating is essential at the systems level and in the classroom. Teachers need on a repertoire of teaching practices that will the learning of every child in the classroom.
Developing individuals' potential throughout life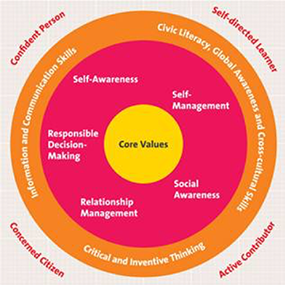 Education and learning are lifelong pursuits. Education must impart skills, not just information and knowledge. Students need to develop a deep mastery of skills, and to acquire new ones to stay relevant. Lifelong learning is key. There is a strong mandate to promote and drive lifelong learning in Singapore even amongst adults with SkillsFuture. Singapore aims to cultivate a desire in our students to embrace opportunities to learn, unlearn and relearn new knowledge and expertise not only in school, but throughout life.
Strengthening character and values education
Values and character education remain at the core of Singapore's education system. They anchor and guide students in navigating the uncertainties and challenges of the future. Social Emotional Learning (SEL) is a critical part of students' learning and prepares them to live and work as adults in the 21st Century. Students are given opportunities to put their social and emotional competencies into action through involvement in activities such as Co-Curricular Activities (CCAs) and Values in Action (VIA) programs. We believe that our students can better internalize core values through experiential learning and deep reflection.
Education and career guidance
Many youth choose paths in higher education based on grade performance. Students need guidance to discover themselves, their strengths, and interests. Singapore's goal is to strengthen the Education and Career Guidance in the education system. It is critical to sustain and foster an environment where students discover their interests, and are guided in their choice of subject discipline and eventually, career options. These structures will help students to make informed decisions about education pathways, vocations and career choices.
Taiwan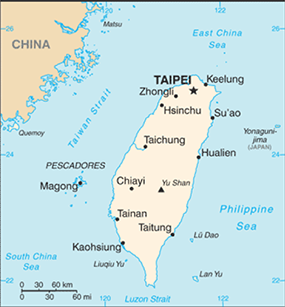 Partner organization: Fulbright Taiwan, Foundation for Scholarly Exchange
Language requirement: No requirement, knowledge of Mandarin is useful
Eligible program dates: September through February or mid-January through July*
*Teachers going to Taiwan must arrive by early September or mid-January. Program lengths can vary. For having National Health insurance coverage, teachers are suggested to have at-least-6-month grant.
Overview of the educational system
In Taiwan, the Ministry of Education is responsible for formulating policies for educational development and the management of the public school system. There are up to 20 years of schooling including: 6 years of primary, 3 years of junior high, 3 years of senior high, 4-7 years of college or university, 1-4 years masters, and 2-7 years doctorate. The rate of literacy is 98.2% in Taiwan.
Both the public authorities and private organizations provide education in Taiwan at all levels. The distribution varies, with the majority of 1-12 education taking place in public institutions. Private institutions make up 67% of tertiary university and college education.
In the Global Competitiveness Report 2018 published by the World Economic Forum (WEF), Taiwan is ranked 15th in the index of Innovation and Sophistication factors, 17th in the index of Higher Education and Training, and ranked 15th in the Global Competitiveness Index (overall). Strong higher education and the innovation capacity are Taiwan's notable strengths. Click on the following links for information about the Ministry of Education and the Ministry of Science and Technology.
Taiwan has more than 160 higher education institutions, of which 70% are categorized as universities and the rest as colleges. Fourteen universities in Taiwan are ranked in the QS World University Rankings 2018, led by National Taiwan University at 76, and a further 10 within the world's top 500.
Universities in Taiwan also have a good representation in the QS World University Rankings by Subject 2018. The strongest subject areas are engineering & technology, and social sciences & management, with 8 universities in the world's top 400 for each. Meanwhile, 7 universities are ranked for natural sciences and life sciences & medicine, and 2 for arts & humanities. In addition, with strong and at-edge Mandarin Chinese teaching, Taiwan is a popular destination for language courses.
Taiwan's school system is renowned for producing exceptionally high levels of attainment with some of the highest scores in the world on comparative international tests, especially in more technical fields such as mathematics and science. Taiwan has been a center for technical excellence for decades.
For example, in 2006, when Taiwan first participated in PISA (Program for International Student Assessment), it ranked first of all participating countries for mathematics. Since then, it has consistently performed well on PISA. In the 2015 administration of the test, Taiwan ranked 4th in math and science, and 23rd in reading. Taiwan's impressive performance has been attributed to investing heavily in education so this tiny island with limited natural resources could compete in the global economy.
Currently, the main issues which Taiwan government and society work out are mainly:
The quality of preschool education development;

The extension of basic education to 12 years;

The reform plan for technological and vocational education, and the plan for developing technological university paradigms;

The promotion of university teaching excellence;

The development of family education, and the local establishment available to ongoing learning and all senior citizens;

The program of two-way educational exchange (more foreign students study in Taiwan and more Taiwan students study overseas);

The boost of arts education;

The bi-lingual immersion program in elementary school
To support these works above, especially #1, #3, #4, #6, #7 and #8, foreign language learning, especially English learning, is a key focus in education in Taiwan. In 2001, the Ministry of Education launched a reformulation of English language-in-education policy, moving English instruction from the secondary school level to the primary level. As a result, English education is treated as a tool to keep up with the rapid globalization of the world economy. In 2018 the Premier has announced to extend the English learning to pre-K schools. In Taiwan, the enthusiasm for learning English has been growing at an astonishing rate over the past few years.
In developing English education in Taiwan, there are some issues to be faced:
the shortage of qualified English teachers, especially in remote area;

divergence of textbooks;

large classes of students with mixed proficiency;
U.S. teacher specializations for Taiwan
All specializations welcome, those below are particularly appropriate:
Elementary School Teachers (K-6)

English Teachers (K-12)

TEFL Teachers (K-12)

Chinese Teachers (K-12)

Math and Science Teachers (K-12)
Suggested DA Program project topics for Taiwan
Topics of potential interest to U.S. teachers may include any topic within the scope of the specializations above.
Taiwan provides an opportunity for U.S. teachers to learn "best practices" including but not limited to:
Cooperation and Collaboration between schools

School Leadership, and Development of System Leader

Behavior Management

Leadership of Subject Knowledge, Teaching, and Learning in English, Math, Science, Chinese
Study in Taiwan
United Kingdom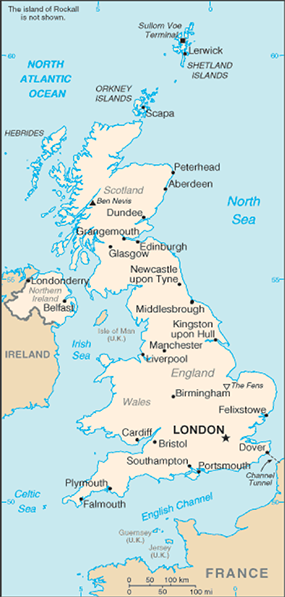 Partner organization: U.S. - U.K. Fulbright Commission
Language requirement: No requirement
Eligible program dates: September through December or January through July
Host University: Applicants who plan to choose the UK as their first choice country should visit the Additional Information section of the U.S.-UK Fulbright Commission website to see the list of universities in the UK that participate in the Fulbright Distinguished Awards in Teaching Program. Applicants are asked to research the UK partner institutions listed and if they have a preference, to indicate this preference in the Inquiry Project Proposal of the application. Indicating a preference is optional and will not impact the selection process.  Please note that the U.S.-UK Fulbright Commission is unable to place teachers at non-partner institutions.  
Overview of the educational system
Education in the United Kingdom is centralized with each of the countries of the United Kingdom having separate systems under separate governments. The UK Government is responsible for England, and the Scottish Government, the Welsh Government and the Northern Ireland Executive are responsible for Scotland, Wales and Northern Ireland, respectively.
For more information:
Suggested DA Program project topics for the UK
Projects are tenable in any of the four countries of the UK: England, Scotland, Wales and Northern Ireland. Below is a list of possible research topics, though applicants shouldn't feel limited to these areas of inquiry.
Hot topics in the UK that U.S. teachers could potentially contribute to include:
Inclusive education and provision for students with diverse learning needs.
Parent/family and community involvement in schools.
Dealing with diversity, race, multiculturalism and immigration.
Social mobility and raising students' aspirations.
Progressing to university vs. vocational education.
Character Education: activities that help young people develop positive personal virtues so that they become more autonomous and reflective, and develop good sense and practical wisdom.
Narrowing the attainment gap between pupils from lower income families and those from more affluent families.
The debate between differing models of education, such as the traditional academic curriculum and curriculum geared towards creativity and practical/vocational subjects.
Creating safe and secure environments to prevent young people from being drawn into terrorism and other destructive activities. Supporting students who have been exploited.
Areas where the UK excels, providing an opportunity for U.S. teachers to learn 'best practices' include:
Cooperation and collaboration between schools, including local and national networks of schools.
The role of schools (and networks of schools) in teacher education e.g. 'Teaching Schools' and 'School Direct'.
School leadership, and development of system leaders e.g. through Local and National Leaders of Education.
Special educational needs / disability / "youth at risk" development, in particular leadership of subject knowledge, teaching and learning in the core English Baccalaureate subjects (maths, English, science, geography and history).
Vietnam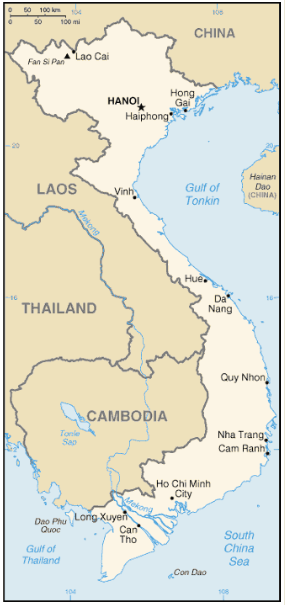 Partner organization: U.S. Embassy, Hanoi
Language requirement: No requirement
Eligible program dates: September to May
Overview of the educational system
In Vietnam, education plays an important role in society, and promotion of learning and respect for teachers are among traditional Vietnamese values. Education is not only book learning, but also the devotion to study of society's core values.  It is also perceived as a chance for advancement. Vietnamese people consider having their children study in a good school is an investment that ensures they will have a bright future. In recent years, Vietnam's education system has continued to expand, yet there are huge unmet educational needs for young Vietnamese. The national education system consists of formal education and continuing education, including:
Preschool education
Preschool education carries out the nurture, care and education of children from three months to six years old.
General education
General education consists of:
Primary education is conducted for five school years, from the first to the fifth grade. The age of entrance to the first grade is six.

Lower secondary education is conducted for four school years from the sixth to the ninth grade. Pupils entering the sixth grade must complete the primary education program at the age of eleven.

Upper secondary education is conducted for three school years from the tenth to the twelfth grade. Pupils entering the tenth grade must have a lower secondary education diploma at the age of fifteen.
Professional education
Professional education consists of:
Professional secondary education is conducted for three to four school years for learners with lower secondary education diplomas; for one to two school years for those with upper secondary education diplomas.

Vocational training which is conducted for less than one year for vocational preliminary program and from one to three years for vocational secondary and college programs.
Higher education
Higher education includes:
College education, depending on the discipline, is conducted for two to three academic years for persons with upper secondary education diplomas or professional secondary education diplomas; and for one and a half to two academic years for persons with professional secondary education diplomas in the same discipline.

University education, depending on the discipline, is conducted for between four and six academic years for persons with upper secondary education diplomas or professional secondary education diplomas; and from two and a half to four academic years for persons with professional secondary education diplomas in the same discipline; from one and a half to two academic years for persons with college diplomas in the same discipline.

Master education is conducted from one to two academic years for persons with university diplomas.

Doctoral education is conducted for four academic years for persons with university diplomas; and from two to three academic years for persons with master degrees. In special cases, the duration of doctoral education may be extended as stipulated by the Minister of Education and Training.
Schools in the national educational system are organized in the forms of
Public schools, which are established, invested with material foundations, and provided with regular expenditure funding by the State.

People-founded schools, which are established, invested with material foundations, and provided with operation funding by local communities.

Private schools, which are established, invested with material foundations, and provided with operation funding by social organizations, socio-professional organizations, economic organizations, or individuals with non-state budget capital.
The administration of education in Vietnam is centralized. The Ministry of Education and Training (MOET) is responsible for all education and training at the national level. However, there are several higher education institutions in Vietnam that are under other ministries or government agencies. Examples of this are the Hanoi School of Public Health that falls under the Ministry of Health and Hanoi University of Industry under the Ministry of Trade and Industry. Also, a further example of this is the two National Universities who though nominally under MOET operate independently as separate entities and report directly to the Office of the Government of Vietnam.
The Vietnamese education system is undergoing reform across the board, from text books and curriculum to pedagogy. Many of its education institutions are not fully up to international standards, especially in higher education. Out of date teaching methods are one of the main issues: lacking discussion and interaction within the classroom, teachers focus more on discipline while students are passively attentive and studious.
To facilitate education system reform, the Government has established policies on open international relations that allow educational institutions to set up relations with foreign institutions to improve teaching and learning quality in Vietnam.