New Vice President for Global Programs joins IREX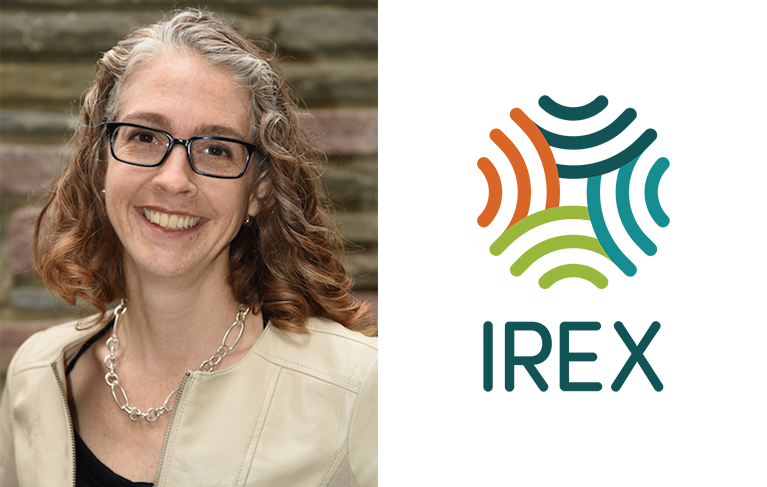 Today, Alicia Phillips Mandaville joins IREX as vice president for Global Programs. In this role, she will oversee IREX's Global Programs Group, which includes the Communities and Governance, Education, Leadership, Media and Information, and Youth practices. The Global Programs Group currently has over 300 employees and programming in 100 countries.
Alicia has two decades of international development experience in the public, private, and nonprofit sectors. Her career has pioneered new thinking and tools at the intersections of governance, economic development, and technology.
Prior to joining IREX, she was most recently the vice president for Global Development Policy and Learning at InterAction, where she was responsible for leading the coalition's congressional advocacy team, as well as establishing and managing research teams with diverse portfolios ranging from innovative finance, to disinformation, open data, and closing space for civil society. Prior to that, Alicia was part of the early executive team at tech startup Amida Technology Solutions where she built out new lines of business and expanded the company from exclusively health data reconciliation services to include custom applications and products for international economic and social impact work.
Prior to that, she spent nine years in US public service, ultimately serving as the chief strategy officer at the Millennium Challenge Corporation (MCC). At the same agency, she managed both the data-driven tools and qualitative research the agency relied on to allocate billions of dollars for investments in infrastructure, agriculture, health, and other economic development programs around the world. This specifically included developing research methods to assess and monitor country governance and human rights, economic growth, and development aid effectiveness. She also revised MCC's in-country public consultation process and created the US government's first public policy paper on operationalizing country ownership. In 2009, Alicia was detailed to the office of the Deputy Secretary of State as a senior development advisor for the first Quadrennial Diplomacy and Development Review.
Alicia joined the US government after working at the National Democratic Institute from 1999-2005 where she initially worked on programs in the Balkans, and later supported the organization's very first "politics of poverty" initiatives in West Africa, Latin America, and Asia.
Alicia holds a bachelor's in international relations from the College of William and Mary, a master's in international conflict analysis from the University of Kent in Canterbury, and a master's in economics from American University.
She is a senior associate with the Project on Prosperity and Development at the Center for Strategic and International Studies (CSIS), and was previously nonresident research associate at the Overseas Development Institute (ODI) in the UK. Her publications on data, democracy, and foreign assistance have appeared through Foreign Affairs, the United States Institute of Peace, CSIS, and ODI.