IREX to host 2019 Impact Fellowships Summit in Washington, DC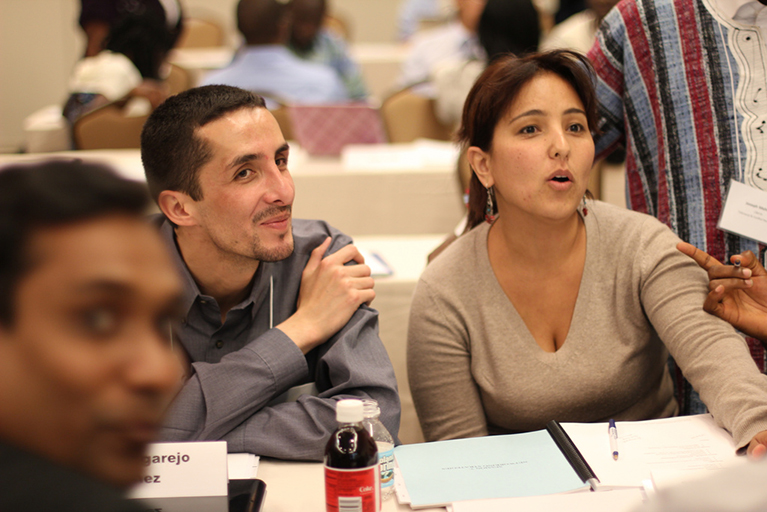 On April 25 and 26, 150 fellowship program managers and partners will convene in Washington, DC, for the 2019 Impact Fellowships Summit. The summit is a forum for leaders and managers of fellowship programs to share ideas and innovative tools to improve the management and content of fellowship programs. Participants and facilitators will learn from each other, share tools and ideas, and build a community of fellowship program innovators.
"IREX has promoted leadership development for nearly 50 years, and we are honored to leverage this experience to convene the 2019 Impact Fellowships Summit," said Nicole Mechem, director of IREX's Leadership Practice. "We are looking forward to this opportunity that will support leaders to drive positive change in communities worldwide."
The 2019 Impact Fellowships Summit will be hosted at the Eaton Hotel in Washington. The theme of this year's summit is Dynamic Leadership for a Changing World. The event will include three technical tracks to frame the discussions, which include:
Connections Matter:

Fostering community and networks among fellows during and after programming, and within and across fellowship programs

The Diversity Dividend:

Building programs and leaders that prioritize and promote equity and inclusivity

Answering the "So What?":

Adapting and modeling a learning mindset within programs for greater effectiveness and impact
The summit will feature sessions and workshops aligned with these tracks, led by institutions including the W. K. Kellogg Foundation, World Learning, Mobility International USA, the Schusterman Foundation, and MIT's D-Lab, among others. 
Find more information on sessions in the agenda and register for the summit.
If you have questions, please e-mail ifs@irex.org. For updates regarding the summit, please join the IFS Facebook Group.