IREX and the Great Courses launch online course to fight misinformation and disinformation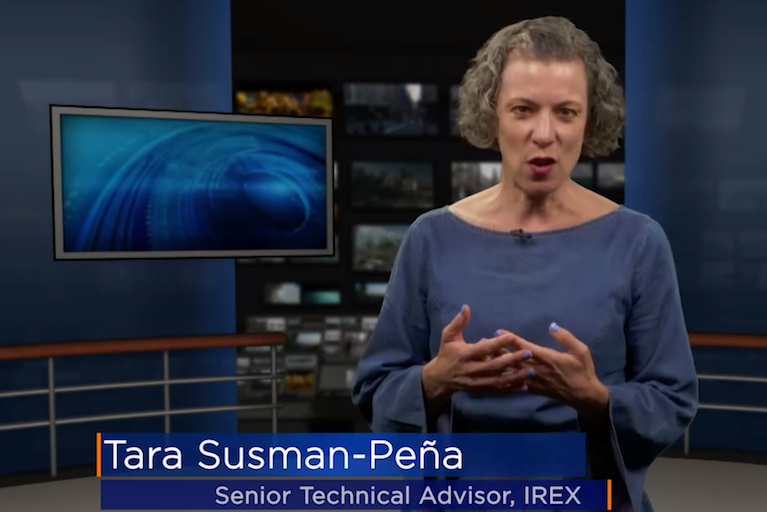 IREX and the Great Courses have launched an online course, Fighting Misinformation: Digital Media Literacy. Media literacy is a key tool to build resilience to health-related misinformation, including misinformation related to the COVID-19 pandemic.
In the course, three IREX experts—Tara Susman-Peña, Mehri Druckman, and Nina Oduro—teach eight lessons using IREX's proven Learn to Discern methodology to help people identify misinformation, blunt its effects on themselves, and prevent it from spreading to others. 
The course explains why misinformation has such a powerful influence on the brain, equips people with valuable research tools to trace sources, and deepens understanding of misinformation's ever-changing nature.
Highlights of the course
Distinguish between misinformation and disinformation, and learn about several types of problematic content.

Explore the ways in which the internet has made us all publishers of information, and practice the techniques necessary to take responsibility for truth and information validity in this technological age.

Study the history and evolution of media, and understand the ways in which the human brain predisposes us all to fall victim to misinformation.

Look critically at visual media, reflecting on the ways in which it is selected, edited, reframed, and even manipulated to deceive and distort.

Use the same strategies that journalists employ to fact check and verify media information, then apply the principles of "Label to Disable" and "Care before You Share" to protect yourself and others from the negative effects of misinformation.
The course is now available for purchase.
For more information, about IREX's suite of offerings to address disinformation, read more about Learn to Discern.