How human-centered design empowers girls as leaders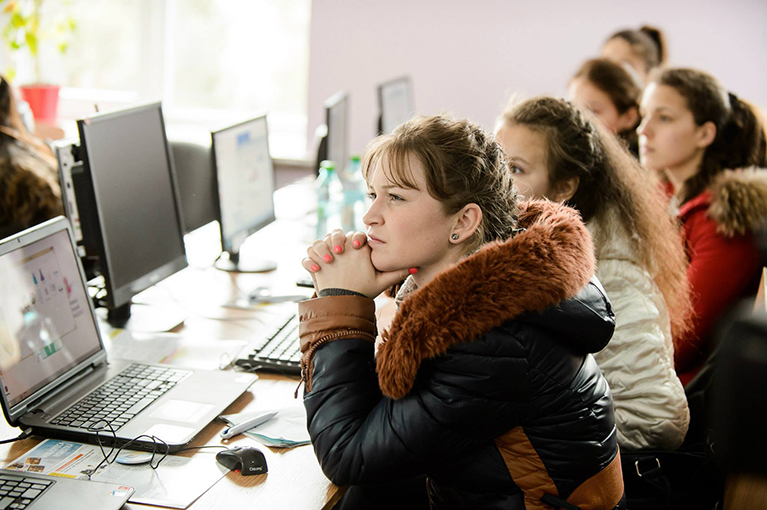 Getting girls involved in designing and implementing programming can improve their sense of agency and voice—agency to be empowered to make decisions about one's owns life, and voice to speak up and be heard. Too often, girls are not consulted when designing and implementing programs that are meant to benefit them, resulting in unsustainable or ineffective program models.
Development professionals can change this by using human-centered design (HCD). With HCD, organizations can enable community leaders to create solutions that empower girls to be their own agents of change. By going a step further and training girls on using HCD alongside community leaders, girls go from being passive beneficiaries to leaders and problem-solvers themselves.
This can result in greater impact, more sustainable outcomes, and projects that are flexible enough to adapt to continuous feedback.
What is human-centered design?
The term user-centered design was first coined by University of California San Diego's Donald Norman in the 1980s and later popularized by IDEO. Since then, companies such as Apple and Google have used design thinking—and more recently, human-centered design—to transform entire industries.
HCD is a process that keeps the beneficiary, or end user, at the center of a solution to a problem. The process relies on rapid iteration and a deep understanding of the end user.
It also takes a holistic approach to design, examines and works within environmental constraints, and considers every opportunity to deliver benefit to end users. Although HCD leads to solutions that are very specific and not necessarily replicable, program models that teach communities how to conduct HCD can continue to be adapted in rapidly evolving situations.
Human-centered design at IREX
IREX believes in a people-centric approach to development and has used HCD across a variety of programs. For example, its Beyond Access program uses HCD as a core tenant in designing and conducting its trainings for librarians. To train librarians, Beyond Access created a library service canvas, which consists of a template and a guided activity that walks participants through the process of designing services with their end user in mind. The project also avoids overcomplicating the process. Instead of overloading people with HCD jargon, the training sessions focus on helping librarians fully grasp the concept through practical, hands-on teaching methods.
In Bangladesh, using HCD with librarians led to impressive results. Twenty Beyond Access partner libraries engaged with community members to jointly design reading activities for children. Participants then conducted over 900 reading activities with children.
Using HCD doesn't have to be expensive either. In fact, many of HCD's design methods cost little or nothing.
Integrating girls and community leaders in HCD activities
According to the USAID Global Strategy to Empower Adolescent Girls, the first guiding principle of the United States' approach to empowering [adolescent] girls should be to focus on them as direct beneficiaries and active participants: "They must be able to safely and actively participate in interventions designed in their interest."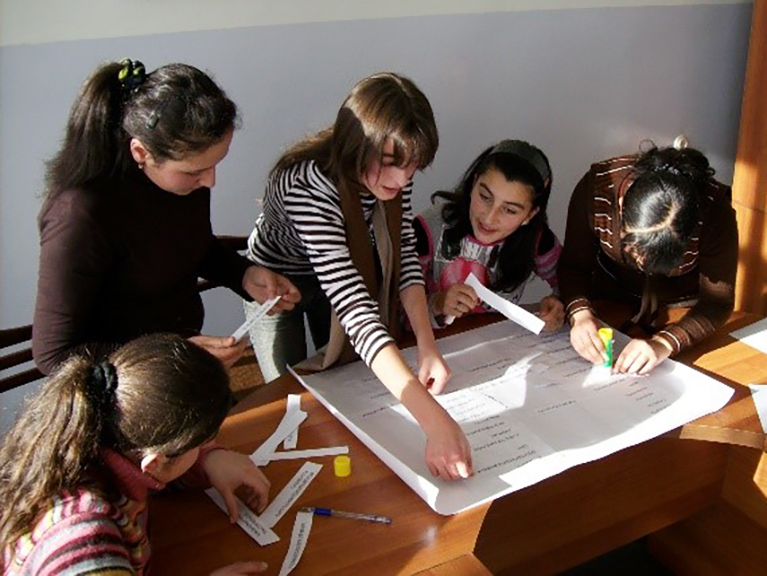 Yet too often, girls are not consulted on the programs that are meant to benefit them. This results in unsustainable program models.
Involving beneficiaries in program design almost always increases the likelihood of success. But when international organizations go a step further by using HCD, they can and should provide in-depth support to communities to help implement the approach. This ensures beneficiaries are meaningfully integrated into all aspects of program design and implementation as designers and implementers themselves. This is especially important when programs aim to reach marginalized or vulnerable groups, such as girls.
Training girls and community leaders on HCD equips them to productively discuss contentious issues, such as access to education, access to contraceptives, and gender-based violence. By training girls to understand HCD, girls then themselves become community leaders and go from being passive program beneficiaries to actively participating in identifying the problems and solutions programs seek to address. This can have the inherent effect of shifting power dynamics in communities and changing gender norms since both men and boys and women and girls would be working together to find solutions.
In their Voice and Agency report, the World Bank notes that "Amplifying the voices of women and increasing their agency can yield broad development dividends for them and for their families, communities, and societies." Using an HCD approach when designing programs for girls allows girls to take ownership of the process.
Safeguarding the needs of girls
As an approach, HCD includes several safeguards to protect participants. Because solutions continually change in an HCD process, girls have the opportunity to identify places where solutions may be causing unexpected harm.
Constantly checking in and ensuring continuation in support provides a way for communities and girls to watch for potentially harmful activities and create better solutions.
How can I get started?
Check out these resources to learn more about HCD and ways to apply it in international development:
An initiative of IREX and partner organizations, Beyond Access is a movement of people and organizations committed to the idea that modern public libraries help drive economic and social development.